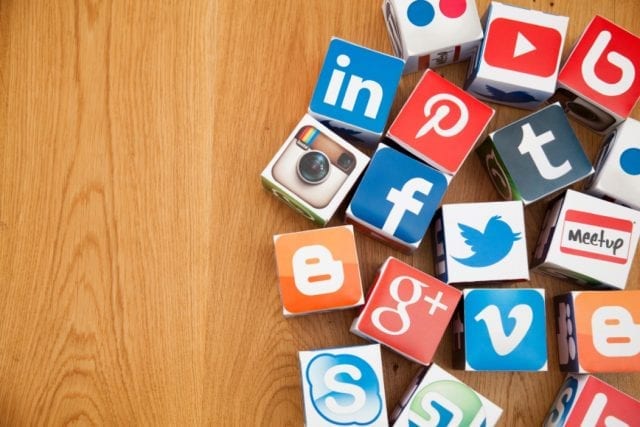 Most people check their social media accounts even before they are out of bed. Social media has become an essential part of our lives and a high percentage of people check their accounts after each hour. Today, social media goes way beyond personal entertainment and leisure. For brands, it is the most powerful mode of reaching potential conversions in the shortest possible duration. This is mainly because most people on the face of this planet use social media. It is a part of most daily activities that we execute on day to day basis. For instance, consider that you want to select a mart to buy groceries. The first thing you would do is check the Facebook status of the brand. Finding out your social media score with time to time can really help you to overcome any hurdles in achieving potential benefits.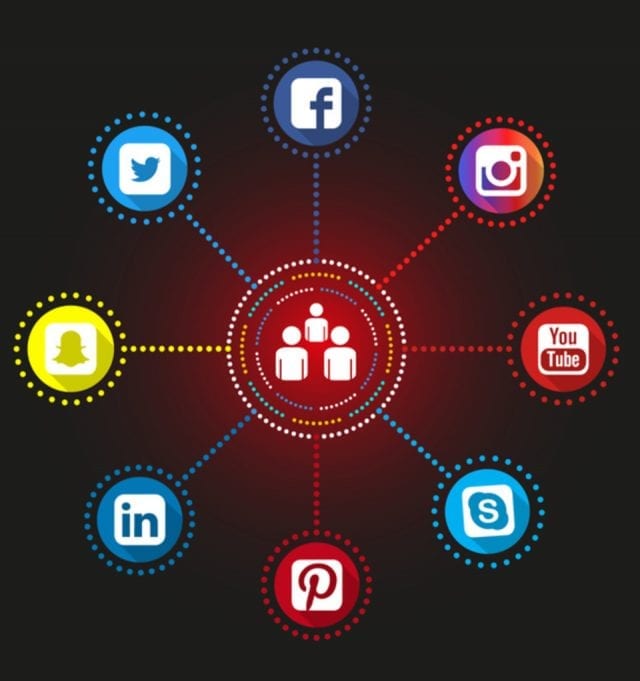 What kind of page does it have? How many people have given reviews? What kinds of reviews have been given my most people? Based on the answers to these questions, you would take a decision and choose the best mart available. In a nutshell, it can be said that social media is a highly powerful mode to make selections. Today, whether people want to buy clothes, select a brand of colognes, buy furniture or make any other purchase, social media standings matter a lot.
Here are some major factors which show why social media standings are important.
Reach your desired audience in quick time
For a brand to generate business, the simple tactic is to reach the desired audience. If you talk about conventional marketing methods, they produce much slower responses as compared to social media. For instance, if you want to promote your brand through brochures and billboards, it would take a lot of time to create in image in the mind of the consumer. People do use their social media accounts everyday but they would not look at product billboards on daily basis.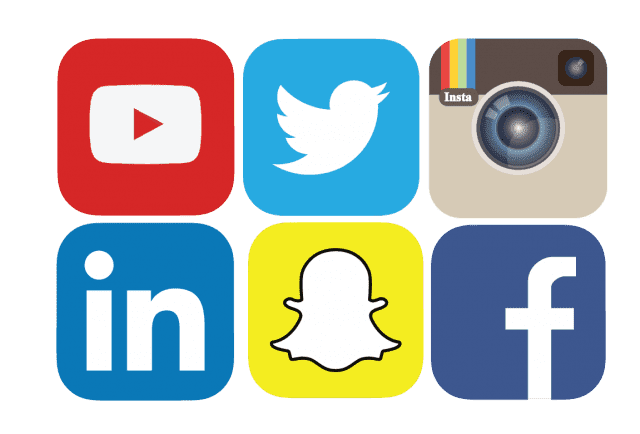 Social media is an effective marketing mode because its importance is increasing rapidly with time. The most successful brands have a large user base on Facebook, Twitter, YouTube and Instagram. This is the key reason why their clientele keeps increasing. Through social media, you can reach the targeted customers in a short while. Let's go through an example to gain more understanding. Consider that you are launching a new brand and you want to connect with potential buyers without spending long time frames. This goal can be achieved easily through social media. You can develop a Facebook page and get it digitally marketed. Once people view it, they would give their comments. If you get a large number of likes early, getting more customers would not be a problem for you.
Brands that do not have a good social media presence find it very hard to build a strong clientele. This is mainly because when it comes to buying things, people make decisions on the basis of social media results. If a brand does not have an impressive social media existence, getting customers and building a strong clientele would be a very tough task to accomplish.
Selecting the social media modes that suit your brand
As a brand / product owner, you should understand that every social media platform would not be useful for you. Thus, before you start using social media as a key marketing strategy, make sure that you have selected the correct platforms. In other words, select platforms that are according to your business needs.
Facebook is a key social media platform but it may not suit all products and brands. For instance, consider that you have a brand of electronic gadgets. To check your products, people would like to see detailed videos of how the gadget can be operated. Considering these requirements, YouTube would be a better social media platform than Facebook. In a nutshell, you need to be well aware of the social media channels that match your business requirements.

Keeping the users updated at all times is important as this is what turns them into regular customers. Some brands do have social media accounts but they do help the product development majorly. This happens when you do not add the latest information related to the brand, product revenues, sales, cost reduction offers and other details to your social media account. If you simply create a Facebook page but do not beef it up regularly with updated content, you would not get the needed customer count.

Successful brands keep the customers informed

and updated at all times. If they have a sale coming up, a promotional banner or image would be added to the Facebook page. This would obviously create awareness in advance.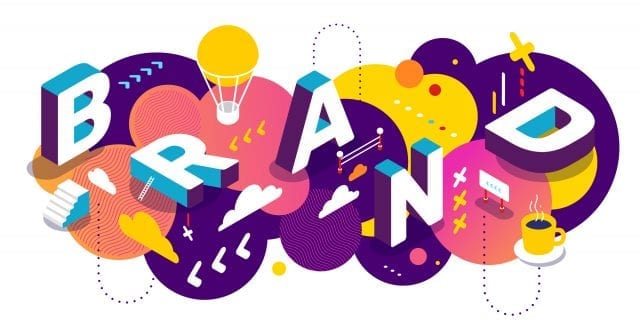 Promoting your brand and culture followed
Today, customers are interested in knowing a lot more about their favourite brands than simply checking the product line. This is one key component that should be shared on social media platforms.
Customers usually get convinced if the brand already has an established reputation. Other than that, serious customers do want to know the future ventures of the brand as well. If you look at the social media pages of some brands, you would figure out that they have only overstuffed their pages with promotional content. This can obviously hamper the performance of the brand. For customers, it is hard to trust brands that only praise about what they offer. The goal is to provide interesting information to the customer so that he gets convinced about your sincerity and calibre. Including promotional content is good but you need to be sure that the overall content is not overwhelmed with promotional content. In other words, the correct blend has to be used to get the best social media responses. For instance, if your face book page simply has product images without any discussion post or status, the customer would not be interested in viewing it. Through social media, you can get immense traffic if you are able to develop a connection with the customer. As customers use Facebook, You Tube and other social media platforms commonly, they tend to give their responses about something in quick time.
Negative effects of not being active on social media
In the present time, companies that do not have a strong social media presence lose more than 50% of their sales. In addition to that, if you talk about new companies, they do not even take off. The key reason is that you get the maximum exposure for your brand or product line through social media. If your brand does not have a social media presence, most potential buyers would not even know that your brand has an existence.
The buyer of today is more interested in viewing things online, adding products to cart and making the desired purchase. Some brands that are earning heavy monetary revenues do not even have a physical existence. Thus, if you have a properly designed Facebook page, Instagram account and You Tube channel, getting conversions would not cause any problem for you.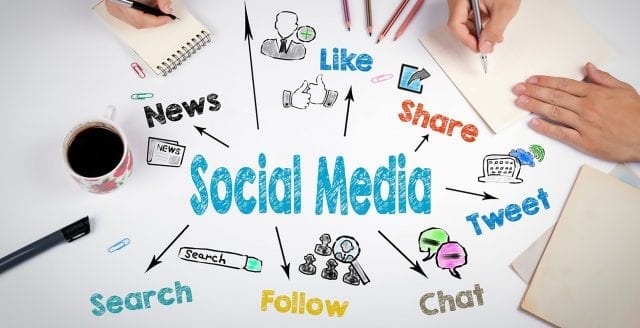 Using the correct content modes for social media
Simply having a social media page does not mean that your brand would attain instant success. This is not how things work. With so many social media pages, only a small percentage gets the best ranks.  This is because the others do not have the correct social media content. Here are some tips that can help you in making an impact.
Make the content interesting and catchy so that the audience is unable to ignore what you have written. Do not use boring lengthy sentences mentioning the history of the brand. For a customer, the latest products, sales offers and other related aspects make a difference. He would obviously not be concerned about when the brand was created and who the pioneer was.
It is important to understand that visual content creates a faster impression in the mind of the customer as compared to written content. For instance, if you have a written paragraph to read without any images, you would take a lot of time. Other than that, you may also lose interest if there is content redundancy. This is not the case if you are going through info graphics and visual content. When you view images and videos, it is much easier to grasp the concept. Brands that use visual content get a high number of conversions as their social media accounts look creative and attractive.

There is no point in adding information that is not relevant and designed for your targeted audience. This is one key point that people miss. You need to increase awareness about your brand and the products offered in the mind of the consumer and not create any kind of confusion. If you have a good social media platform through which key information has been provided, customers would obviously be more inclined to see what you are offering and how your products are different from alternatives available.

If you have a high number of followers on social media pages, your SEO rank would also boost up. Google does rank social media pages with the right content at high positions.