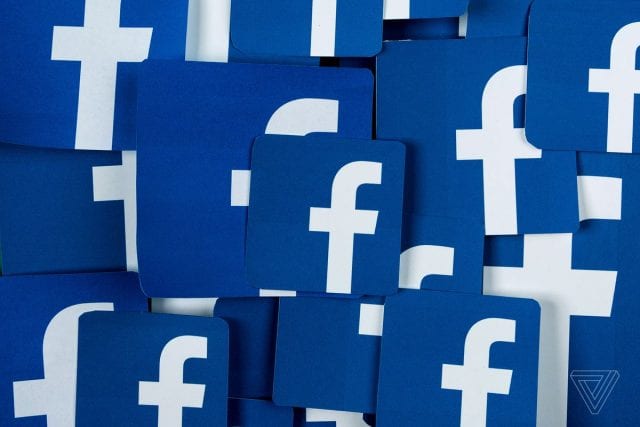 December 29, 2013. Ever since Facebook became a publicly traded company, Wall Street has been demanding ever-increasing profits from the corporation. To accommodate its wealthy investors, the website has quietly switched its business model from social media to paid content. And that change a few weeks ago has devastated independent media outlets and grassroots activists alike.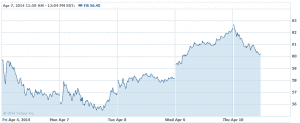 With a P/E of 141, Facebook desperately needs to increase its ad revenue exponentially to justify it's stock valuation.
If you own or run a website, publish content online or just like hanging out on social media sites with friends – you may have noticed a change in activity on Facebook lately. That's because the company made a massive adjustment, one it compares to the Google Panda update, which changes what Facebook users see when they're on the site. If you're a wealthy corporation or a Madison Avenue ad agency, it's good. If you're a regular Facebook user, blogger, website publisher or grassroots activist, it's most definitely bad.
The old Facebook
When Mark Zuckerberg took Facebook public in May, he, Goldman Sachs, Peter Thiel and the rest of the original investors made billions overnight. But many stock analysts warned that the company's earnings didn't warrant such a high stock price or market cap. Facebook has pretty much maxed out its membership, as nearly every human being on Earth now has a Facebook account. Even people's pets, plants and cars have their own page now days, inflating the site's perceived value even more.
Facebook made a few dollars by partnering with strategic companies like game-maker Zinga. But most of the little revenue it had came from advertising. Ominously, just like the 2010 movie 'The Social Network' warned, Facebook is popular because it's cool – and advertisements aren't cool. It didn't help matters when only days before the company's IPO, General Motors announced it was ceasing all paid ads on Facebook because they simply weren't effective.
The new Facebook
In an effort to change its business model to maximize advertising revenue for itself and sales for its corporate advertisers, Facebook has changed the order in which it presents content to users. Until now, when someone logged onto their account, the social media site did a wonderful job of prioritizing the posts, pics and videos it presented to each individual user.
The order was based on factors such as how often you interact with someone, how often you 'Like' or click on their posts, and how often you post to their page. It was a fantastically successful algorithm that gave Facebook users exactly what they wanted – posts from their closest family and friends first.
Today, if one logs onto their Facebook account, the experience is distinctly different. Now, the first post everyone sees is from one of their 'Facebook Friends'. But the second post is always a paid advertisement disguised as a user submission. Typically, the branded spots are the work of some advertising agency working for a wealthy multi-national brand.
A quick visit to Facebook a second ago showed the paid ad/post was from Ticketmaster. The allegedly fun and useful post read, 'Looking for the best holiday gift ever? Nothing beats tickets to the game – sweet seats available now! Find the tickets you want at the official marketplace of the NBA!' Clicking away from the site and then back again reveals another top level ad/post. This time occupying the second spot is a paid post from none other than President Obama. He's personally asking me to lobby the EPA to approve recently proposed new emission standards. Ask any teenager – unaffordable NBA tickets and political Super PAC propaganda don't make for a fun experience.
Tomorrow's Facebook
Facebook has a major problem. As of the most recent trade on Friday evening, the company's stock was valued at $55.44 a share. That's 141-times next year's estimated profit. That also means Facebook must multiply its advertising profits 141-fold just to reach today's current value of the corporation. And since Facebook's membership is basically maxed out, and plants, dogs and cars don't click on ads, they'll have to get you the user to click on Facebook ads 141 times more often than you do today.
To try and make that happen, the social media site is thrusting paid ads into users' faces as often and obviously as it can get away with. But all those paid posts are eliminating more than half the exposure independent media outlets and grassroots organizations had been getting on the site. Facebook is still the best social media outlet to use for individual citizens to communicate with the world for free. But that may not last long.
A recent article from Web Pro News titled 'Chilling News for Brands on Facebook' explains the dilemma in detail. The report cites Facebook's announcement and insistence that the algorithm change is, 'aimed at promoting higher quality content.' But it's obviously an attempt to promote paid content. After analyzing 689 posts on 21 Facebook pages, the investigators report that the average loss of visibility for everyone was 44%. Some saw their post views drop as much as 88%.
Here at Whiteout Press, we checked out our own Whiteout Press Facebook Page (stop by and give us a Like) and calculated that the number of views our articles get on Facebook has been cut by 50% due to the algorithm change. Considering the social media site is our largest referral source for new readers, that's a major hit. Other independent publishers and grassroots activists must surely be seeing similar drops.
By the numbers
The report cites one analyst attempting to quantify the new Facebook numbers. "As reach declined, the raw number of engaged users plunged as well, falling on average by 35%," said Jim Tobin on the Ignite blog, "Some pages saw engaged users fall as much as 76%."
Showing that individual users aren't the only ones negatively affected, the article quotes Tobin explaining, "Facebook once said that brand posts reach approximately 16% of their fans. That number is no longer achievable for many brands, and our analysis shows that roughly 2.5% is now more likely for standard posts on large pages. So, a year ago a brand could expect to reach 16 out of 100 fans and now that brand is lucky if they get 3 out of 100. Chilling news for brand pages who have invested resources to 'build' a large following of fans."
The report quotes sources from Ad Age Magazine who insist this has been the plan by Facebook executives for some time. They cite the fact that the company's army of advertising sales reps have been distributing promotional materials to potential advertisers explaining, 'We expect organic distribution of an individual page's posts to gradually decline over time as we continually work to make sure people have a meaningful experience on the site.' What do you think? Is replacing 50% of your friends' and family's posts with paid corporate ads making your Facebook experience more "meaningful"?
Recent Whiteout Press articles:
CIA leak says Saudi Arabia carried out 9/11 not bin Laden
Knockout Game Hate Crime charge resembles US Apartheid
Corporations paying big Money to live like Poor People