Whether you are in the car trading, food or any other kind of product industry you will always need a good shipping method especially if your business is an international one. Having this in mind, the benefits of sourcing agents are various, and it is clear that this kind of service will save you both money and time. Investing in a good sourcing agency will allow you to have access to a variety of suppliers, quality control, FBA prep, and shipping methods.
Out of all this, if you are in a product selling industry, the FBA prep might be the most valuable one. Instead of you having to bother with all the packaging and design options the team of experts is there to do it for you. And the cost of it isn't high either – depending on the number of products you are ordering and your needs you will be able to get high-quality service at a fair price. Let's go ahead and take a look at the benefits that the FBA prep service offers you!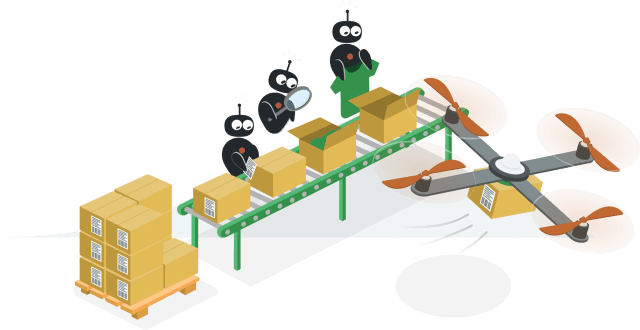 Benefits Of The FBA Prep Service
1. First and foremost, a good FBA prep service will be able to offer you a variety of suppliers among which you will choose the one that suits your needs the best. Having this in mind, the agency will provide you with free samples of each and every product, and that can be of great aid in making the final decision. And you know what is great – the shipping of those samples is absolutely free? In fact, you don't pay anything until you decide on the exact supplier.
2. Along with that, the agency is offering the service of labeling as well – if you want your products labeled and prepared you can simply send your official label to the sourcing agents team, and they will do it for you. The cost is usually $0.2 per item, but it can be lower if the packages are of higher quantity.
3. Also, the FBA prep service includes packaging and bundling. If you will be selling your products as soon as they arrive getting those prepackaged can be pretty cool and valuable. And the sourcing agency can do that for you-you just provide the instruction on packaging/bundling, and they will be there to conduct the process. The team will send you photos of the final package so you can decide if it is right, or if you maybe want some changes to be made.
4. Last but not least one of the biggest benefits of this service is the fact that the FBA prep service team can even provide you consulting and design service as well. If you are not sure or your logo or you simply want the team of experts to make the adequate one this service has you covered. And once again the price is pretty fair as well – it depends only on your requirements and the amount of time it takes to get the work done. Be sure that logos that are designed by a sourcing agency are high-quality ones and a no-miss!
Summary
No matter what industry you are in, the benefits of hiring sourcing agents are clear. Among everything, the FBA prep service is the most valuable one as it saves your money and time, and you are provided with high-quality packaging and designing services. For more details we suggest you to visit leelinesourcing.com.