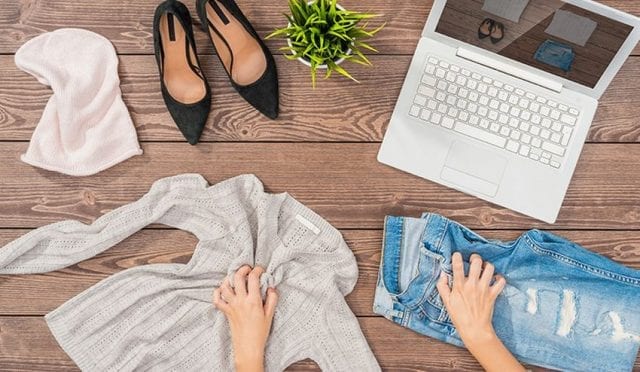 Having a wardrobe full of clothes is every person's unspoken fantasy. The more we have, the more it makes us feel good about ourselves. But having a closet brimming with clothes can be more overwhelming that you can imagine. Purging yourself of unwanted-boring clothes, every once in a while is a good idea. But before you get started, we have some tips that are inevitable to follow, unless you want to face haggard results. Read below to become a pro at selling clothes on eBay.
1. Focus on good product photos
This might be your chance to not only make money off eBay but also get good at photography. If you already possess some basic photography skills, they can pay you off big time! Always try to take clear pictures of the clothes you want to sell. Hazy and unclear pictures will put off your customers and take your business for a swirl. Taking 360 degree photos is an amazing option as well, as it will help buyers visualise the cloth as it is. Focus as clearly as possible on tiny details like embellishments, zips, logos and buttons to make sure the buyer knows as much as possible about the cloth.
2. Always include measurements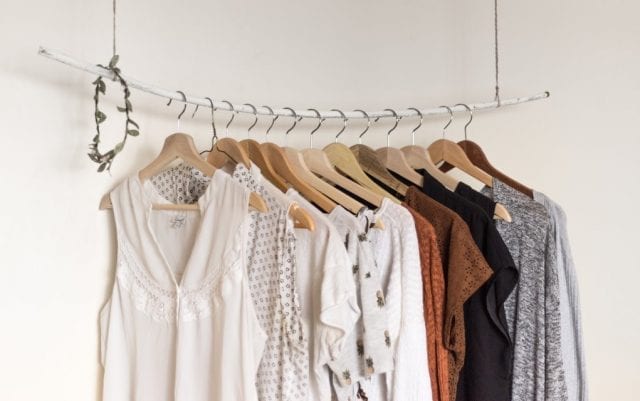 Including measurements of the clothes you want to sell is the key to getting ahead in the competition. Most sellers online overlook the importance of this fundamental step, not realizing they're lagging big time. Some sellers will say that measurements don't matter and their clothes will sell no matter what. The other half say measurements are definitely necessary to increase your customer base. We suggest the latter for quick payoffs.
3. Display clothes on mannequin/human
Imagine yourself going to a store and finding a shirt on a mannequin and another shirt hung on a hanger. Which are you likely to choose? Your likelihood of buying a cloth majorly depends on the way it has been presented to you. No-one likes to see wrinkly and droopy clothes hung on hangers. Displaying clothes on a mannequin is always a good idea as the buyer can then actually see how the cloth will appear on a person. If you don't want to shell extra bucks on a mannequin, you can even ask your close family member to do the honor for you.
4. Keep up with the latest trends
The classic 90s bellbottom jeans won't sell as fast as any latest two pieces coordinate set. You not only need to keep up with the latest trend, but also the season in which you're selling clothes. Selling a suede trench-coat in summers isn't going to help you much, plus you're likely to lose to your other competitors and there's a chance your account won't even appear in eBay's seller suggestions. Another thing to keep in mind is to always mention to brand name, color, and material of the cloth. No one likes to receive a cheap synthetic maxi gown when in the photo it looked as if made of georgette. Be as straightforward as possible.
5. Be generous with the return policy
No buyer likes to buy from sellers who don't want to return sold clothes. Everyone likes to know that they have the option of exchanging/returning at their disposal. Buying off the internet is tricky and involves risks for a buyer if the seller is not straightforward with them from the start. Make sure you offer a generous period for exchange/return of an item. Always have a well-laid, clear cut return policy and don't forget to mention in the disclaimer that items should be returned in original condition with tags.
6. Source your inventory from the right place
Second hand, unbranded clothes rarely have the chance to get sold. Let alone that, they wont even appear on the search results. For this reason, you need to source your inventory from the right place. We suggest stores like Quicklotz which provide cheap and trendy inventory of clothes. Moreover, you need to fix upon a store/seller to be regular with your supplies and need to deliver quickly. Stores like Quicklotz are famous for providing affordable and branded clothes in whole sale quantities to anyone looking to start their own cloth-selling business.
7. Categorize your items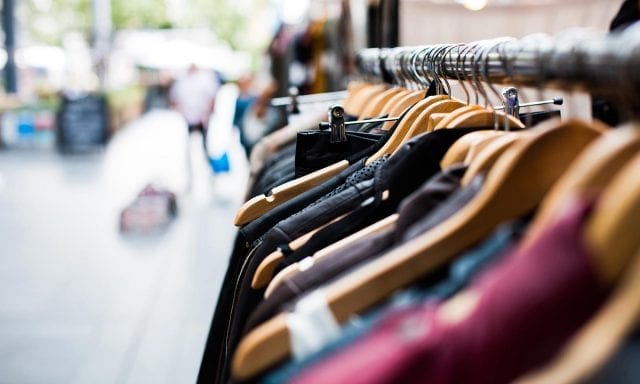 Categorization is extremely essential if you want to stand out in the game. No one like to see the details regarding the garment all at one place. Not only it is a poor representation on your part as a seller, it is also confusing for the buyer. Lay down step by step categorization for the garment, for example, measurements, size, type, fabric, price, etc. Additionally, add an eye catching description with the garment to make it more alluring to the eyes. People like clothes that tell a story and that are unique over clothes that are regular and dull.
Now that we have given you the starters to start selling clothes on eBay, we're going to be straight in telling you that it requires efforts! But don't be quick in assuming that you wont be successful at it because there's too much of competition out there. That said, the best way to sell clothes on eBay is to rise above the competition. Now, as true as that is, thousands of sellers forget the basic things that we've mentioned above. Remember to take care of the smallest of things first and the bigger things will fall into place automatically.