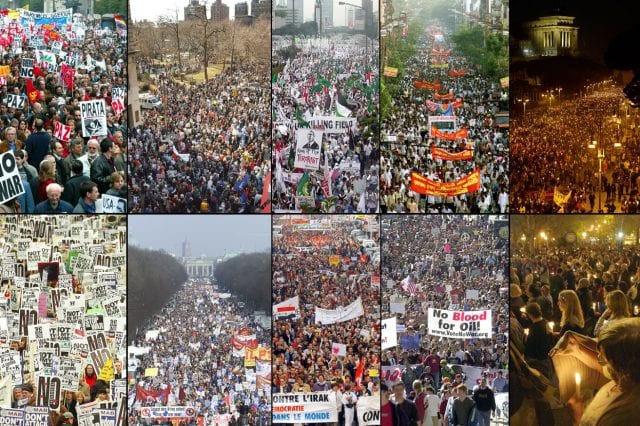 November 27, 2013. For years, Republicans were the hired guns for multi-national oil and gas companies, while Democrats and the news media defended the people and the planet. But recent tax filings show the extent to which America's progressive establishment has been paid to switch sides. With everyone hired by the for-profit energy industry, who's left to tell Americans the truth?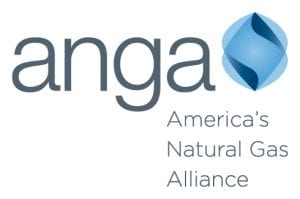 Martin Durbin, new CEO of America's Natural Gas Alliance and nephew of Senate Majority Whip Dick Durbin (D-IL). Image courtesy of INGWorldNews.com.
The fracking boom in the US has lead to so many new laws and court rulings, it's almost impossible to keep up. Recent court decisions have thus far legalized the confiscation of private land for drilling. They've ruled that corporate profits preempt the availability of safe drinking water. Courts have authorized energy corporations to dump their deadly waste into our nation's waterways. And damaged and broken pipelines are approved for use, knowing they're probably going to spill millions of gallons of petroleum products into our farms and streams.
How is this happening without so much as even token resistance from formerly hostile Democrats and allegedly impartial news outlets? As exposed by Steve Horn and his grassroots environmental watchdog site DeSmogBlog.com last week, everyone from the White House and the DNC to MSNBC and Bloomberg Business are suddenly on the fracking industry's corporate payroll.
America's Natural Gas Alliance (ANGA)
The title of Horn's piece is, 'Fracking Lobby ANGA's Tax Forms: Big Bucks to Media Outlets, other ALECs'. The enlightening report takes an in-depth look at the 2012 tax filings of one corporate-funded energy PAC – America's Natural Gas Alliance (ANGA). What the researcher found was that while the majority of corporate payments still go to Republicans – media outlets and powerful key Democrats have also been put on the payroll to get them to switch sides.
'America's Natural Gas Alliance (ANGA) – the public relations arm of the oil and gas fracking industry – has released its 2012 Internal Revenue Services (IRS) 990 form, and it's rich with eye-opening revelations, some of which we report here for the first time,' the report begins, 'ANGA has pumped millions of dollars into public relations and advertising efforts around the country and hundreds of thousands more into other influence-peddling avenues.'
One of the more unique projects ANGA funded last year with a $1 million donation was the creation of the documentary film, 'Truthland'. The pro-fracking movie presents itself as an unbiased review of the controversial drilling method. But it was exposed for being a propaganda piece from the Independent Petroleum Association of America and an industry front group called Energy In Depth. The documentary's website was even registered to the offices of Chesapeake Energy Corp.
Liberals and Progressives switch sides
Illustrating just how extensive the betrayal of environmentalists has been by Democrats and formerly liberal media outlets, the above report reveals a host of financial payments and backroom favors by oil and gas corporations. Those payments and favors are to the very Democrats who craft and vote on fracking legislation and the news networks that report on it. One of the first power brokers on the list is longtime Obama friend and campaign manager David Axelrod.
Axelrod's PR firm ASGK Strategies received $25,000 from ANGA. A short time later, the gas companies paid $864,673 to another politically-connected PR firm to develop education materials for schools. The student materials, produced by the natural gas industry, educate classrooms about the benefits and safety of natural gas and fracking.
With the Judicial and Executive branches of government on their payroll, the natural gas corporations next set their sites on the Legislative Branch. They already had powerful Republicans like Senate Minority Leader Mitch McConnell (R-KY) in their pocket. McConnell was shown to be one of the top five recipients of oil and gas PAC money. Joining him on that elite list are some well-known names and former GOP Presidential candidates, including Mitt Romney and Texas Governor Rick Perry.
Sen. Dick Durbin (D-IL) is the Senate Majority Whip and a far-left liberal when it comes to environmental issues, or is he? In a brief history lesson, former President George W. Bush bought the allegiance and UN testimony of Gen. Colin Powell by appointing his son Michael Powell to be the Chairman of the FCC. Taking a page from that playbook, the new CEO of America's Natural Gas Alliance (ANGA) is none other than Sen. Dick Durbin's nephew, Martin Durbin. The younger Durbin is a former Democratic staffer in both the US House and US Senate.
The other interesting tidbit is that Senator Dick Durbin, David Axelrod and President Obama are all old friends and longtime members of the notorious and elite Chicago Democratic Machine. And while the Machine Dems back home let BP and other energy corporations smother the south side of Chicago with mountains of uncovered, hazardous, windblown petcoke, the Chicago Machine's Washington members are bringing the environmental betrayal full circle on the national level.
ANGA isn't just buying Democratic Party support for today, they're also purchasing insurance for the future. That future is named Hillary Clinton. As the report also reveals, the natural gas corporations have paid millions of dollars to two well-known Clinton-connected PR firms. 'The 990 shows that ANGA paid the Glover Park Group over $2.9 million for research/advertising and Dewey Square Group $738,957 for grassroots communications,' investigators quote The Nation Magazine's Lee Fang explaining, 'Both firms are run by mostly former Clinton administration officials.'
Media outlets on the payroll
Americans are used to seeing their elected officials being paid 100-times more by multi-national corporations than by the taxpayers in their public service pay checks. But they might be surprised to find out that allegedly unbiased news corporations are also on the energy industry's payroll. Investigative reporter Steve Horn reviewed ANGA's IRS 990 filing and discovered, as he puts it, "ANGA also gave big to media outlets."
Horn writes in DeSmogBlog, 'It doled out $165,000 to The Texas Tribune, $100,000 to Bloomberg Businessweek, $50,000 to National Journal, and another $25,000 to the Environmental Media Association, co-founded by Norman Lear, also the co-founder of the liberal group People for the American Way.'
Horn zeroes in on the Bloomberg organization, accusing New York Mayor Michael Bloomberg of using his vast fortune to support fracking. Positioning himself as pro-business, the report documents how Bloomberg gave $6 million to promote "responsible regulation" of the fracking industry. He also funded a fracking-friendly study looking into any connection to climate change.
MSNBC, the always pro-Obama cable news network, has also joined the pro-fracking party and like the others, is profiting handsomely from it. As Horn's report details, 'ANGA also recently became a founding partner of MSNBC.com's newly launched website, on whose platform it will regularly publish "native advertisements," sometimes also referred to as "branded content." Axelrod – whose PR firm also gets money from ANGA – works as a paid senior political analyst for MSNBC and NBC.'
Buy them all off
America's Natural Gas Alliance isn't stopping at paying off elected officials, their family members and their business partners. The energy industry PAC is spreading its vast wealth to seemingly all sides of the debate, including environmental groups and cash-strapped local elected officials and municipalities.
ANGA and the natural gas industry reportedly gave $30,000 to the Texas League of Conservation Voters, $920,000 to the Obama Presidential campaign, and until the Sierra Club stopped accepting the energy industry's donations in 2010, it had taken $27 million in the three years since 2007 from one corporation alone, Chesapeake Energy.
Natural gas corporations are also financing local government organizations and the Republican and Democratic elected officials that make up their membership. According to the ANGA 2012 tax filing, the corporate PAC gave $50,000 to the National Conference of State Legislatures, $41,000 to the National Association of Counties, and $10,000 to the National League of Cities.
Horn's report finishes by quoting a November 2012 investigation by Public Citizen, looking into the cozy and profitable relationship between energy corporations and government officials on all levels who oversee them. The investigation concluded, 'There is no doubt that corporate sponsors are getting what they pay for: the ears of decision makers whose decisions will have a direct impact on their bottom lines.' The question now is, if Democrats and Republicans are both working for multi-national energy corporations, who's working for the American people?
Read the full report at DeSmogBlog.com.
Recent Whiteout Press articles:
Whiteout Press launches Opposition News Network
USS Chancellorsville accidentally attacks itself
Twitter Universe tells JP Morgan it's Evil
Can you spare a Holiday Card for America's only POW/MIA?