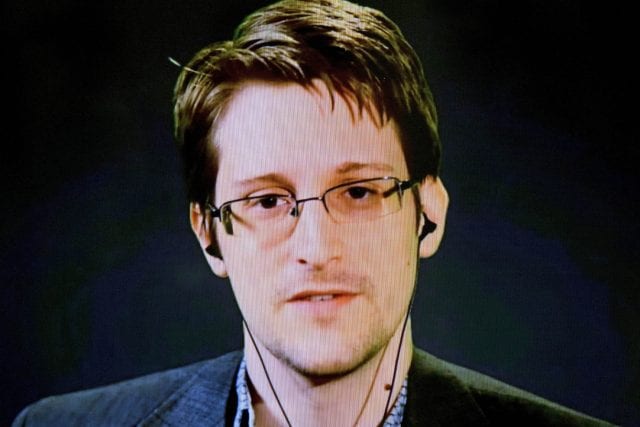 December 10, 2013. With a track record like the Nobel Peace Prize has had lately, perhaps it's a good thing that there's another international peace prize that focuses on actual peace activists and not mesmerizing celebrities. This year's FPP Peace Prize winners are Derrick J. Horton, Pete Eyre, and the top vote getter – NSA whistleblower Edward Snowden.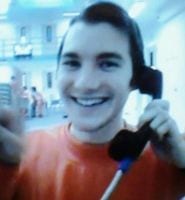 2013 FPP Peace Prize co-winner Derrick J Horton doesn't look old enough to vote, much less be arrested for peace protests. Image courtesy of Derrick J Horton.
In all, 30 individuals and organizations received votes in this year's annual Free Press Publications Peace Prize voting. Since 2009, the independent, grassroots news outlet has been awarding the Peace Prize to well-deserving activists for peace based on the voting of the outlet's readers and fellow peace activists who participate in the award each year.
FPP Peace Prize
As detailed by the FPP website, 'The FPP Peace Prize was founded in 2009 due to the history of the Nobel Prize Committee's reputation for selecting pro-war recipients of the Nobel Peace Prize. The FPP Peace Prize has a mission to recognize a person (or group) that actively supports and subscribes (or supported if deceased) to the non-aggression principle "that no one has the right, under any circumstances, to initiate force against another human being for any reason whatever; nor advocate the initiation of force, or delegate it to anyone else."'
When FPP founder and publisher Darryl W. Perry first launched the annual peace prize award in 2009, then Texas Congressman Ron Paul was the overwhelming winner of the public's voting. Paul captured 52% of the overall votes in that inaugural year. According to Perry, subsequent years have seen an explosion in the number of peace activists receiving votes, as well as those casting them. In those instances, like this year, up to three winners were recognized.
In 2010, the second year of the award, 2nd Amendment and civil liberties activist Adam Kokesh shared the award with the organization Iraq Veterans against the War, and US Army whistleblower Bradley 'Chelsea' Manning. Ominously, of the three peace prize winners, only IVAW is not currently rotting away in an American jail right now. In 2011, Angela Keaton and Anti-War.com won the prestigious award. And last year, Julian Assange, Ian Freeman and Scott Horton took home the prize.
2013 Free Press Peace Prize winners
Below, from the Free Press Publication website, is the complete list of 2013 FPP Peace Prize vote getters. The top three finishers took home the prize, with the remaining activists at least receiving some public recognition of their sincere and selfless efforts toward the cause of peace.
Winner #1 – Edward Snowden
Most Americans are familiar with the name Edward Snowden. He's the former high school dropout that became an NSA intelligence analyst. He went on to steal tens of thousands of top secret documents that implicated the US federal government in a laundry list of seemingly illegal activities, including but not limited to, forcing public corporations to spy on Americans and foreign leaders alike. Snowden is currently in exile living in Russia. Many believe 90% of Snowden's dossier of stolen intelligence has yet to be released, and the worst is yet to come. Read the Whiteout Press article, 'The Race to find Edward Snowden's Doomsday Cache' for details.
Winner #2 – Pete Eyre
Peter 'Pete' Eyre is an independent journalist, activist and 'volunteerist'. With a degree in law enforcement, Eyre has set his sites on policing the police rather than wear a badge himself. He's currently with the similarly titled 'Cop Block' where he and others advocate against police brutality. No stranger to the inside of a jail cell due to his activism, Eyre was a co-organizer of the four-month, 2010 'Liberty on Tour' campaign. The mobile rallies stopped in 13 major US cities and resulted in Eyre's arrest on multiple occasions. For more information, visit PeteEyre.com.
Winner #3 – Derrick Joseph Horton
Derrick Joseph Horton, aka Derrick J. Freeman, is a peace activist who is having an impact exponentially greater than his young age would ever suggest. Horton is an independent journalist who uses the name 'Freeman' throughout many of his social media efforts. Based in Philadelphia, he's currently the founder and owner/operator of Peace News Now, a twice-per-week news show. No stranger to street protests and the inside of a jail himself, the young Derrick Horton also produces what he calls, 'a one of a kind daily news podcast.' For more information, visit DerrickHorton.com.
Recent Whiteout Press articles:
Mainstream Media boycotts White House over Censorship
The race to find Edward Snowden's 'Doomsday Cache'
US conflicts spread to the Moon, include Nukes
Mainstream News Network lost half their Viewers