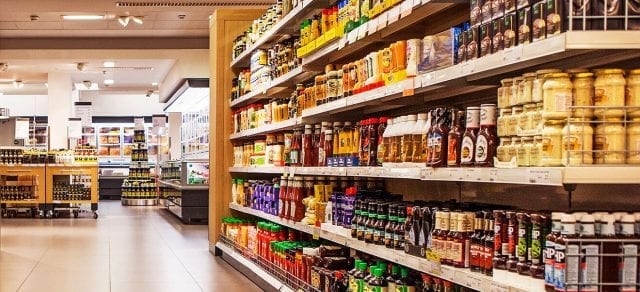 Shelf sign holders are an effective way to market and promote items at your store. Whether you operate a grocery, book, medicine or tool store, you stand to benefit from using different shelf sign holders. Signs are the first thing consumers notice as they walk through an aisle. If you're having a sale, running a promotion, or clearing stocks, using signs can help you achieve your goals. Some useful information can be found here.
Communicating at the point of sale is important because you have a better shot at encouraging the buyer to make a purchase or change their choice of item. Having reliable, steady and durable shelf sign holders is critical to your business operations. In case you have different shelf sign holders in your store, here are five durability tips you need.
1. Widen Your Aisles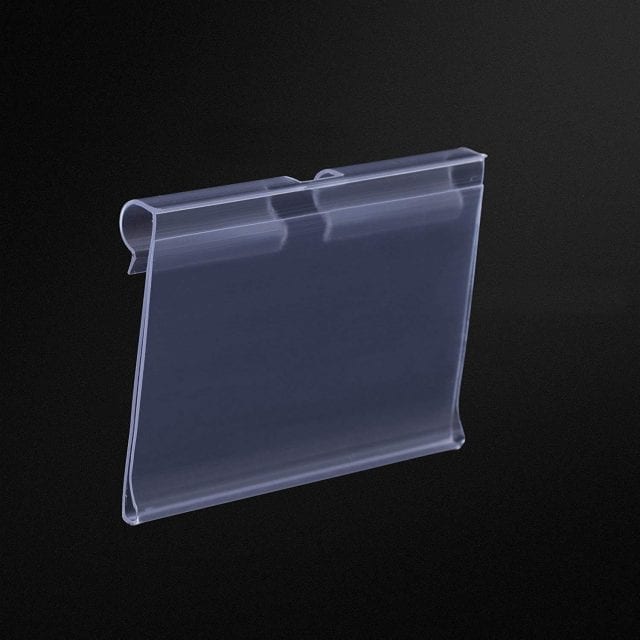 Walking through cramped aisles is burdening for consumers. Some customers would rather drive past a shop than walk into a crowded space. Narrow passageways are not only bad for business but also for shelf sign holders. If the customers walk too close to the edge of the aisle, they can break some of the sign holders by leaning on them, snapping them out with their bag handles or break them when trying to get a better view of the prices.
The experts at storefixturesdirect.com suggest keeping your aisles wide enough for two people and their trolleys. If your walkways are narrow, use shelf sign holders that occupy less space and do not project outwards. Plastic data strips are an excellent choice for gondola shelves.
Wide aisles with good lighting will also ensure that your shelf sign holders stand out from the rest of the items. If you're having a sale or a promotion, customers will have an easier time reading the aisle violator signs. They can also compare prices and determine which items to purchase without touching any of your shelf signs.
2. Use The Sign Holders Appropriately
Different shelf sign holders are appropriate for various locations. For example, plastic snap-on sign holders are excellent for cold environments such as fridges and freezers in a grocery store. You can snap them to the grills and quit worrying if the temperature will affect their durability.
However, if you place a wobbler sign holder in a freezer, you may be at a loss because the paper sign at the end may get wet. The sign will morph in shape, bleed color and look unappealing.
If you are operating a book store, magnetic pop-out sign holders are appropriate. You can snap them onto metallic book separators and attach the sign. However, the same holders may be inappropriate for a clothing store. If your clothing racks are plastic, you may have no surfaces to attach the magnetic sign holder. A customer may also snap the sign holder out of place as they pick out an outfit.
Before making an order for a large shipment of sign holders, analyze your shop, store and the items you sell. Determine which shelf sign holders work best for different commodities, then make the order.
By planning, you will avoid having shelf sign holders in the wrong locations or having an oversupply of sign holders that you cannot use. Finding the right sign holder for the right shelf will protect your sign holders, and ensure that they serve their function.
3. Slide-In Versus Clamping
If you stock your goods on gondola shelves, slide-in sign holders are better than clamp-on sign holders. Sign holders that slide into grooves come off less quickly than those clamped onto shelves.
If you have narrow aisles, or if the customers walk to close to the shelves, they can pull out clamped sign holders which can result in breakage. Also, if the sign holders fall, they can quickly break from being stepped on.
Opt for signs holders that you can secure in the groove or snap onto the shelf surface above rather than using the edge of the shelf. Remember that if children visit your store, they can also attempt to pull out some of your sign holders due to curiosity. If your sign holder is firmly secured, kids will have a harder time trying to pull out your signs.
4. Be Careful With Adhesives
Unless you are using adhesive-based sign holder, avoid using adhesives, especially permanent ones when installing you shelf sign holders. Permanently gluing your shelf holders renders them unusable when you need to reorganize your store. Let's face it; you will organize your store several times to improve movement and also adjust your sales.
If you are attaching paper signs to the end of your sign holders, do not use glue. Clip the papers on as suggested and avoid permanent adhesives that will distort the shape of your sign holder. If you use adhesive sign holders in your freezer, prepare the surface beforehand. Clean the surface to remove food remains grease and dirt. Powder the surface before placing your glue-on label.
5. Only Place The Recommended Weight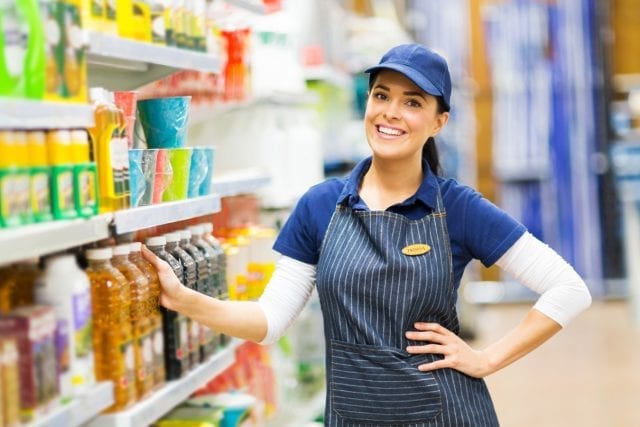 Different shelf sign holders can handle different weights. For example, thin plastic wobbler holders may only work with paper signs. Attaching heavy plastic or metallic labels may distort their shape. If you use an arrowhead fastener, ensure that the supported label has an appropriate weight.
When you store your sign holders, avoid placing heavy obejcts on them. Store the holders safely in a box away from extreme heat or weight to ensure that they remain useful for the longest time possible.
Shelf Sign Holders
Furnishing your store with shelf sign holders helps you add item labels and display the prices easily. It also helps you advertise sales and goods on promotion. There are several shelf sign holders in the market for you to select, depending on your needs.
To ensure that your sigh holders last for the longest time possible, use them appropriately.
It would help if you also created wide aisles to protect your sign holders from snapping off. Avoid using adhesives on your sign holders, or placing heavy items on the holders. Lastly, avoid clamp-on shelve sign holders whenever possible to minimize breakage.