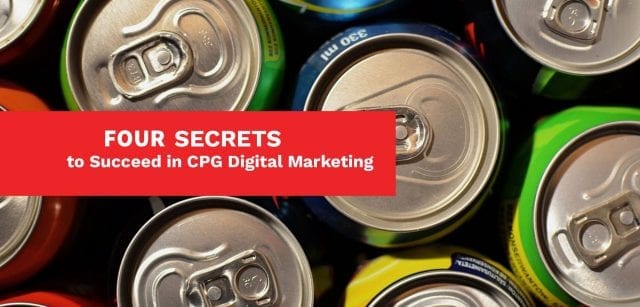 As an upcoming Consumer Packaged Goods, (CPG) business, you definitely have concerns regarding your business' health. Between your competition, emerging technologies, and all the nuances that come with operating a business, it is possible to be overwhelmed. Businesses in the CPG industry can take advantage of the success-focused strategies to ensure profitability.
But, first things first: What is CPG?
The acronym CPG stands for Consumer-Packaged Goods. Generally, these are low-cost goods that are consumed and replenished on a regular basis. These products are packaged in small quantities and are not meant for long-term use. CPG goods fall under the following categories: cosmetics, food and beverage, tobacco, toiletries, apparel, office supplies, paper products, and houseware.
Consumer goods should never be confused with durable goods that are designed to be consumed multiple times before discarding.
So, how can businesses succeed with CPG digital marketing?
According to the people at Digitawise, a media marketing agency, Consumer Packaged Goods is a booming industry that has gained significant traction in recent years. There are different ways businesses in the CPG industry can market their businesses in the online marketplace.
However, it is important to understand that the joining of CPG with eCommerce comes with a different approach to planning and marketing than the traditional brick and mortar models. Here are a few secrets that can help CPG businesses succeed in the online marketplace.
Perfect your eCommerce marketing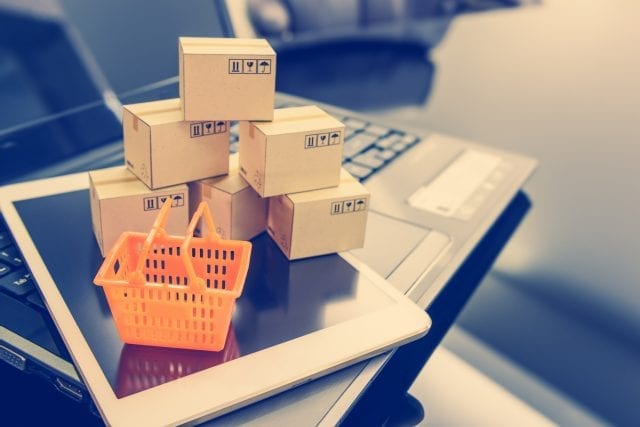 Just like traditional media, marketing your business in the online marketplace requires effort to help consumers find and compare your products with the goal of inspiring them to make a purchase. So, how can your brand achieve this?
Leverage on social media
Social media can greatly drive your product's discoverability. Whether you are opting for targeted ads or engaging content influencers, you should not overlook the power of social media marketing.
Social platforms like Facebook, Twitter, and Instagram allow CPG businesses to create unique stories about their products and promote brand visibility.
With the help of influencer campaigns, you can come up with creative videos that encourage potential customers to share your message with the networks and promote your brand awareness.
Quality Product reviews
According to a recent study, more than 80 percent of consumers perform online research before making a purchase. This underscores how important a review can be.
Product reviews, as well as expert and consumer ratings, play an important role in the sale's strategy. As such, it is important that you create and share quality and engaging reviews of your CPG products online.
Leveraging Website Traffic
The traffic received on website product pages is highly relevant, especially when this traffic is resulting in sales. Having a professionally designed website with quality SEO optimized content is essential for the success of any online business. Taking this further by linking your brand's website with trusted retailers is crucial if you want to provide your consumers will a hassle-free path to purchase.
As a brand, it is important that you figure out how to utilize the potential of your online channels while providing your clients with an easier path to purchase. Here are three tips that will help you leverage on website traffic for your CPG business:
Optimize your content for quality keywords
Include clear images and videos in your content
Be sure your website is user-friendly and easy to navigate
With these, you will not only capture the attention of potential consumers but also drive higher converting traffic to your CPG's store.
Take advantage of retailer relationships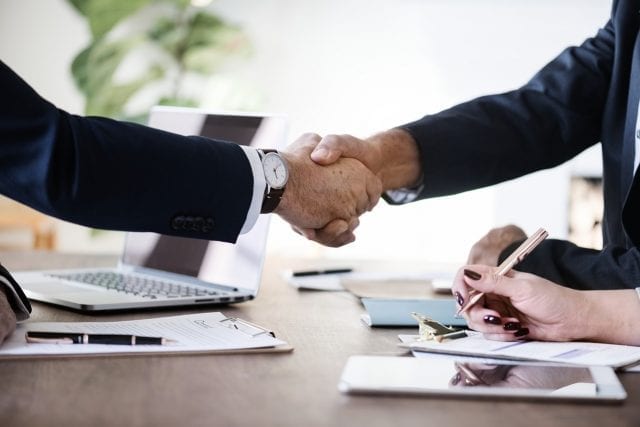 Thriving in the digital era, CPG purchases will require that brands work in partnership with retailers to harness consumer purchase intent. And since most low-cost CPG products are never purchased alone, thanks to their impulse nature and low value, it makes business sense joining forces with as many retailers as possible.
This can greatly help you bridge the gap between online marketing and actual sales. Connecting consumers to purchase complementary products is important as it enriches consumer experience while driving up conversion rates.
Why is driving consumers to retailers important?
Since shoppers are quicker to add these CPG items to their shopping carts on a retailer shite along with other items rather than buying just a single item. Offering multiple choices of where to purchase ensures that brands can convert consumers who prefer your products elsewhere.
Make the Most of Big Data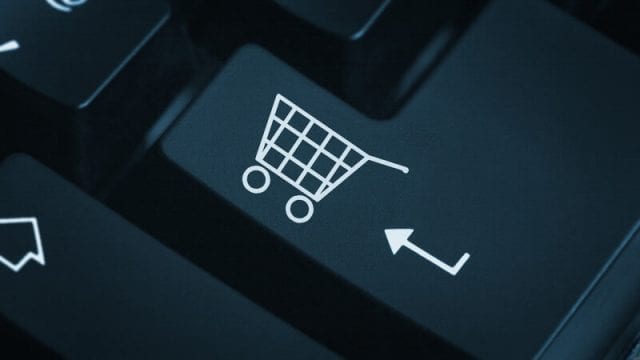 Driving eCommerce growth in CPG brands is a relatively new concept, so trial and error is inevitable. Companies must constantly monitor their product's performance, test new variations of product offerings and keep a close eye on competitor tactics.
By using Buy Now technology to promote partner retailers, you will be able to offer a better online experience while gaining valuable insight into the level of incremental traffic value you are driving to retailers. As a brand in the CPG landscape, it is important that you ask what your current data looks like.
Are you using the right channels? Are you able to see an end to end view of your clients' journey? Are you able to link brand interaction and the final sale? Are you adding value?
Secrets to success in CPG digital marketing: What next?
The merger between CPG and eCommerce is standard fare in today's digital world. As such, putting in a place a cutting-edge marketing strategy requires that you take into account the current marketing trends as well as what your competition is doing.
With a bit of innovation, a careful study of what is working for other retailers, and an understanding of what your clients are looking for, coming up with a working marketing plan for your
CPG products is very possible.
As a CPG brand, it is important that you adapt to the changing industry climate sooner rather than later. This way, you will be able to earn your market share or, at the very best, remain competitive. By adopting these digital marketing strategies, you will optimize your CPG brand and grow your business in the online marketplace.