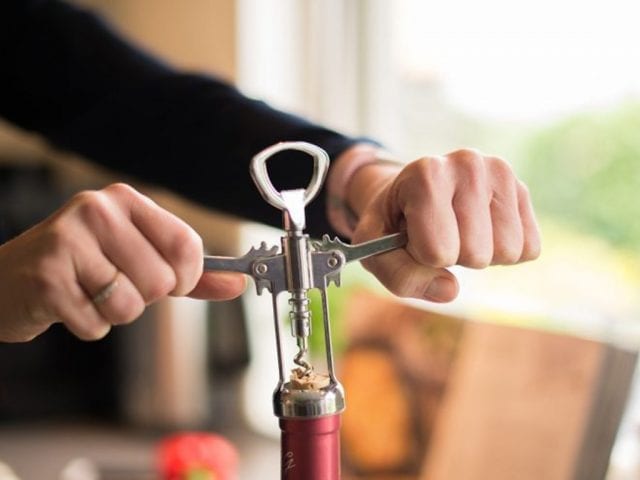 It is a common thing to serve wine during a romantic dinner or during a pleasant evening with your friends and family. Apart from making you feel relaxed, wine also boosts your brainpower.
Where there is a wine bottle, there has to be a wine bottle opener too. Nowadays, you have numerous options when it comes to picking out the perfect wine bottle opener, which can make you feel confused. We came up with a list of the best ones so far, to help you out. Take a look.
HiCoup Waiter's Corkscrew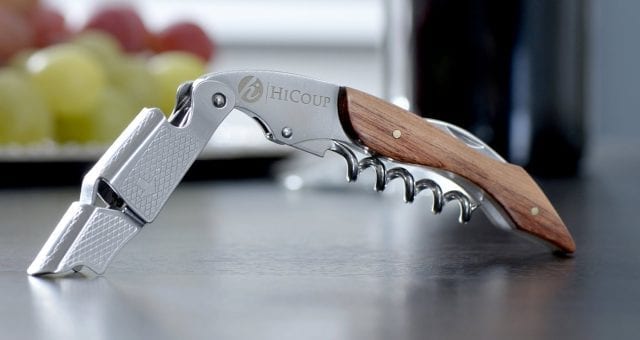 The first on our list is a classic wine bottle opener. Thanks to its 420 stainless steel body and a Rosewood handle, this corkscrew looks really beautiful. It is also precise, which means that the removal of cork will be clean and easy with it. This waiter's corkscrew by HiCoup is small enough to fit into your pocket.
However, it is not good choice for people without wine bottle opening skills, since foil cutter can be hard to open. If you are into an old fashioned way of opening a wine bottle and have skills for that, this opener should be your pick.
The Oster Rechargeable Wine Opener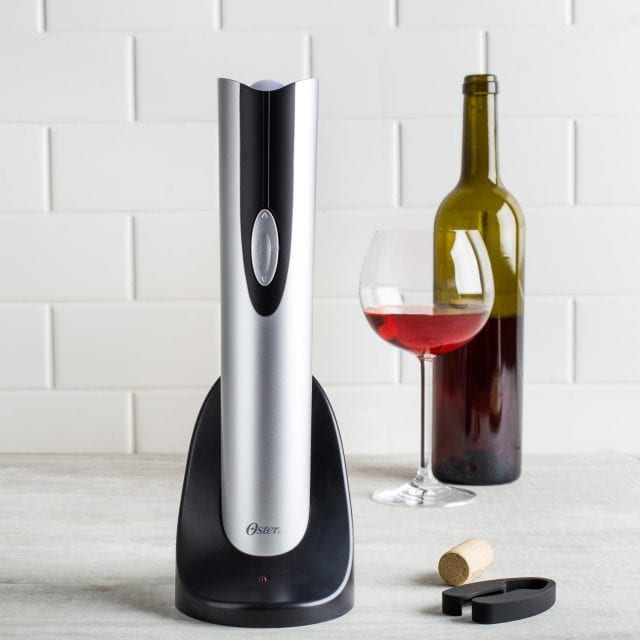 Next on our list is an electric wine opener. These are more and more popular nowadays, and they make opening wine bottles to the next level. Apart from opening bottles, this device provides you with a wine bottle chilling. Its durable, stainless steel body is designed to fit any traditional size wine bottle or to be precise it will fit any bottle that is less than 434" in diameter. No skills are required in using this opener, all you have to do is press a button, and your wine bottle will be opened in no time.
During one charge, you can approximately open 30 wine bottles. This opener can be used for both home and professional bar, plus its design goes well with any decor.
The Metrokane Vertical Rabbit Corkscrew Cutter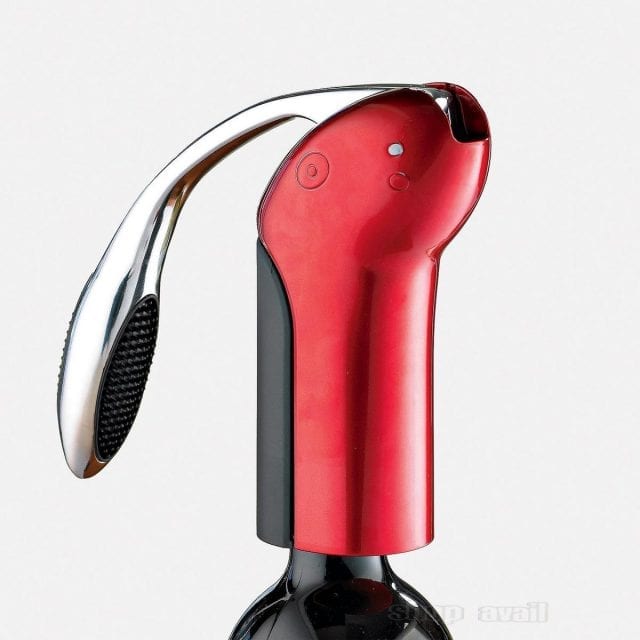 Rabbit is well known for being a brand of wine tools, so it is expected that their model of the wine bottle opener is a good pick. This model includes a foil cutter to remove seals easily. All you have to do is to lift the handle and then place the Metrokane vertical Rabbit Corkscrew Cutter over the wine bottle, pull the lever down, lift back up, then down again, and the cork will be removed. This task doesn't require a lot of strength or any special skills. For those who are skeptical about this model duration, it is important to point out that this model comes with a 10-year warranty.
Brookstone Automatic Wireless Wine Opener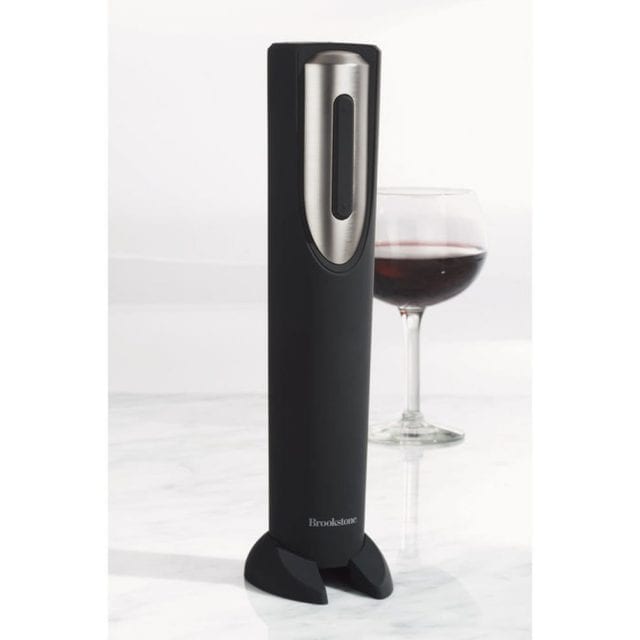 Last on our list is another electronic wine bottle opener. This model can remove both natural and synthetic corks. Its foil cutter is built into the storage stand. It requires four AA batteries to function, and before you change them, you will be able to open about 150 wine bottles. Brookstone's automatic wireless wine opener is compact and pretty easy to use.