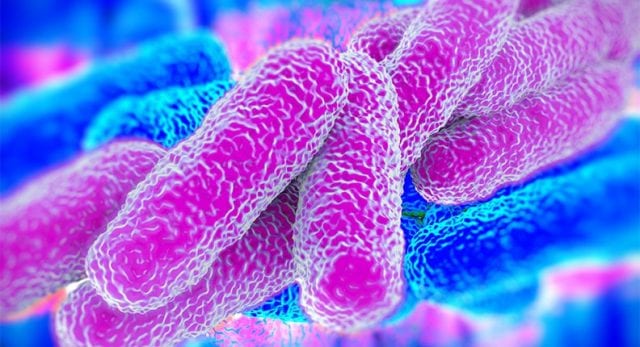 In order to fight against it, it's important to understand the Legionella bacteria and the disease caused by it.
Legionella genus is a group of Gram-negative bacteria, and it includes the Legionella pneumophila which causes legionellosis. It is widespread in natural water sources and can also often be found in our water systems. It is aerobic, which means it needs oxygen and motile bacteria.
It was first identified in 1977, as the cause of pneumonia that took a lot of lives.
Legionellosis refers to 2 different clinical symptoms. First one is Legionnaire's disease and the second one is Pontiac fever.
Legionnaire's disease manifests as severe and potentially fatal pneumonia and is followed by multisystemic disease.  The mortality rate, in this case, is around 40 percent.
Pontiac disease is a mild infection that has similar symptoms, lungs are affected as well, but it doesn't result in pneumonia. Pontiac fever is easily treatable and is typically resolved within a couple of days.
Symptoms for Legionnaire's disease come around 10 days after exposure, and they include headaches, muscle pain, high fever – close to 40oC or higher, chills, chest pain and inability to breathe properly. Soon after, cough, confusion and gastrointestinal problems, such as vomiting and diarrhea, follow. Legionnaire's disease affects mostly lungs, but it can be the cause of infection of wounds and heart.
Symptoms for Pontiac fever are high fever, chills and headaches and muscle aches. Unlike Legionnaire's disease, Pontiac fever doesn't affect the respiratory system.
Legionella is found in soil and water in nature, but people rarely get infected. On the other hand, larger buildings with complex water systems allow for growth and proliferation of bacteria.
Most people won't be affected after exposure and legionnaires' disease will not develop, but some are at a greater risk than others. People that are at higher risk of Legionnaire's disease are people over 50 years of age, smokers, alcoholics, those with the weakened immune system, chronic lung diseases such as emphysema or those with kidney disease or cancer.
People get infected by inhaling water droplets that carry the bacteria. Legionella can accumulate in faucets, showers or ventilation systems from where they can easily be dispersed. The source of outbreaks can be hot tubs, mist machines in grocery stores, swimming pools, decorative indoor fountains and water systems in hospitals, hotels, and nursing homes.
Generally, Legionella can't be spread via human contact, and the most common form of transmission is inhalation of contaminated droplets.
To prevent the spreading of the bacteria, risk assessment is necessary. The assessor should be competent and be familiar with the systems that are going to be assessed. Both, environmental and human susceptibility factors should be considered during the assessment.
The risk of Legionella contamination is great in water systems where the temperature of the water is between 20 and 45oC. The more complex the system is, the more susceptible it is to contamination.
The good design of the system can prevent the spreading of bacteria. That means, the systems such as evaporative cooling systems, are enclosed enough to prevent aerosol egress and that they leave enough space for cleaning and maintaining.