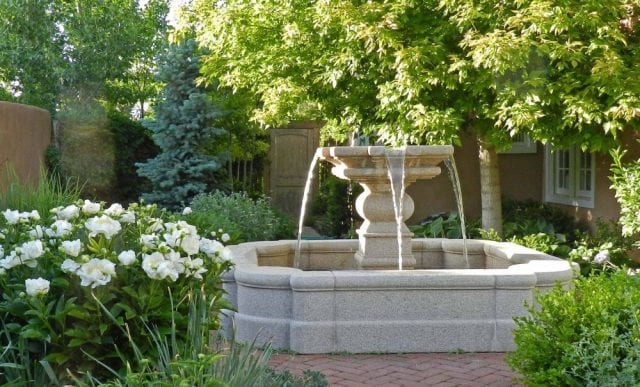 Whether you're setting up a new garden or you're only trying to improve existing one, you should take into consideration to add one or more water features. In my experience as a gardener, water features are able to curb the appeal of any garden.
You can use fountains either as accents or as the main focal point of your paradise. The constant flow of water pours life, dynamism, balance and calm into your garden, making it feel more lively and relaxing at the same time. Here, at Cherry Road Nursery, you'll find a wide range of fountains, ponds, and lily bowls.
Although we are better known for our plants, I keep getting inquiries about our wide array of water features. Most customers want advice and guidance in choosing the product that would best meet their needs. If you also want to buy a water feature, but you don't know what to look for in such an item, this article will shed some light into this matter, as I'll reveal a few proven tips to help you make the best choice.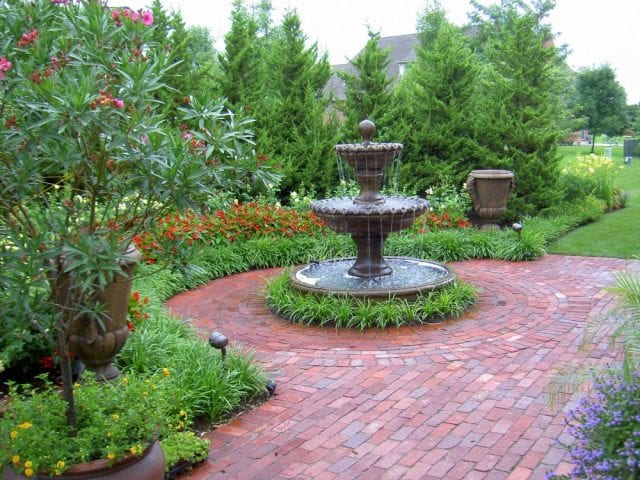 Check the available space in your garden.
According to Soothing Walls, the first and foremost thing you have to do before buying a fountain is to check your available space. Water features come in different shapes and sizes, so you'll be able to narrow down your options by defining your space limits right off the bat.
Furthermore, keep in mind that most water features have to be placed on the ground. Even if there is enough space, make sure it can hold a water feature, particularly if you want a massive one like our Elegant urn fountain. If the ground space is rather limited, you may want to opt for a freestanding fountain like the Shoulder urn range.
Consider the appropriate height.
Depending on your garden design, you may want to go for either a low-profile fountain or a high-rise one. Most probably, your available space will call for a specific type of fountain, thus making it easier for you to decide.
If you prefer a low-rise water feature, you should take a closer look at our large glazed water lily bowls. If you'd like to attract birds, you should opt for a higher water feature such as our doves kissing set – this is one of my all time favorites.
Consider your power source.
Most water features are powered by a very efficient low wattage pump that recirculates the water and runs on electricity. Some clients buy their water features without giving the power source a thought, only to find themselves in trouble once they want to install it. Most pumps come with a 10m lead, which should be enough for you to have good access to a power outlet.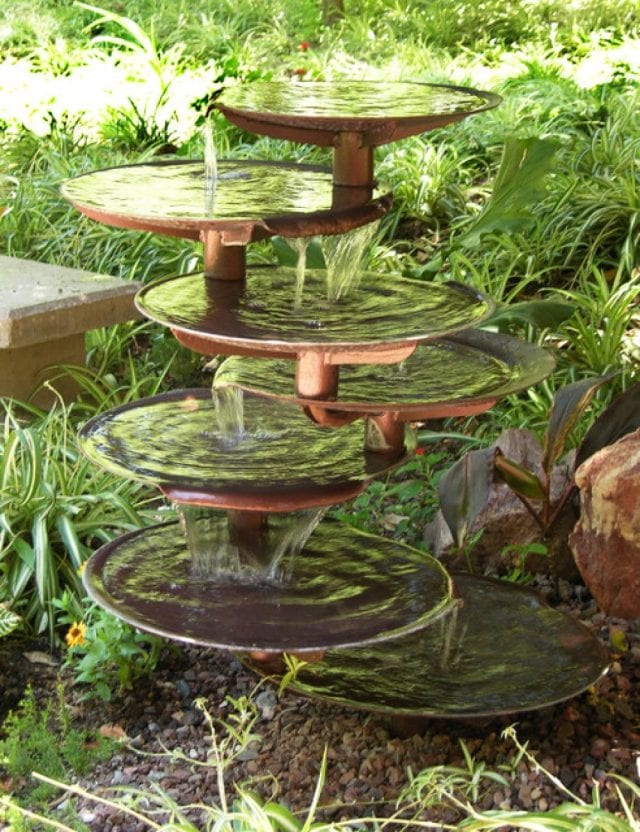 Observe the style of your property.
Keep your overall landscape and the look and feel of your garden consistent by choosing water features that match your home's style and color scheme.
Come visit me at Cherry Road Nursery and I will personally explain you all the details and advantages of our water features. For instance, you'll be able to see our opal glaze fountain, available in jade and oxblood, a water feature with a stylish rustic look. On the contrary, our Buddha sitting fountain and our bronze beehive fountain will help you complement your space with an Asian-inspired Zen look. Do you prefer contemporary settings? Our hourglass pebble water feature may be exactly what you need.
As you can see, there are many styles of water features. Your main goal should be to find the one to perfectly complement your home.
Never lose focus.
Water features aren't only meant to improve the aesthetics of a garden. We have clients who purchase them for setting up a small fish pond or for planting water plants. If you'd like to add fish or water plants to your garden, you'll need to choose the size and shape of your water feature accordingly. Fish would be much happier in a pond or lily bowl style of water feature rather than in a standing fountain.
Conclusion
Water features can be both aesthetically pleasing and functional. Choosing one for your garden space is one of the best decisions you can possibly take. The right fountain, installed in the right place, will make your garden look amazing.