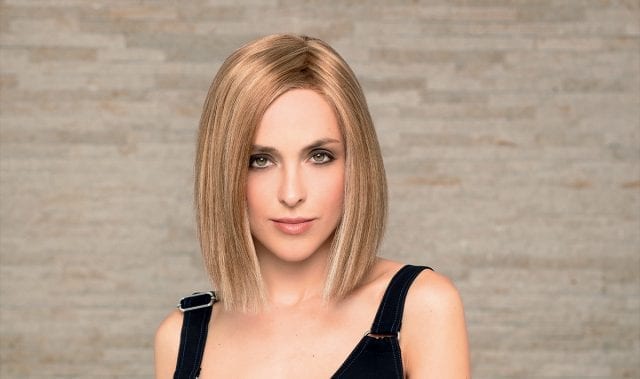 Do you know why people love wearing wigs? Of course, there are many reasons. However, will you be comfortable to tell people that you do wear hair extensions? You have to feel proud of your hair. That is why; this article will make you aware of how you can use it in the right way to avoid weirdness.
Why People Wear Wigs
1. Hair Loss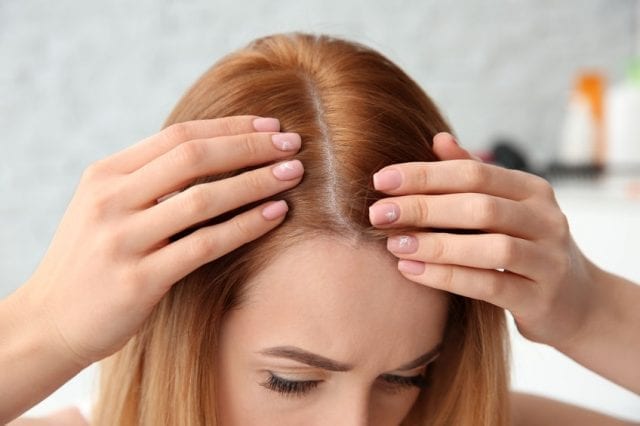 Several factors can cause hair loss. For example, it may be due to a change in hormones, certain medical conditions, and medications, or hereditary factors. Excessive hair loss, or baldness in other terms, is innate in most cases, and it affects people of old ages. Going through chemotherapy can lead to full body hair loss. Ringworms can also lead to breakage, and sometimes, reddening of the scalp.
Hair loss can be either short-lived or permanent. Whichever the case, people will prefer to cover their heads with wigs so that people do not notice their hair abnormalities.
2. New Hairstyles
It is easy to change your style of fashion with wigs because most of them are versatile. Check out this site for an overview of some options. They are temporary head covers; so, you can wear and remove anytime you feel. You can also switch to another hairstyle or color with ease and without causing damage to your natural hair.
3. Thinning of Natural Hair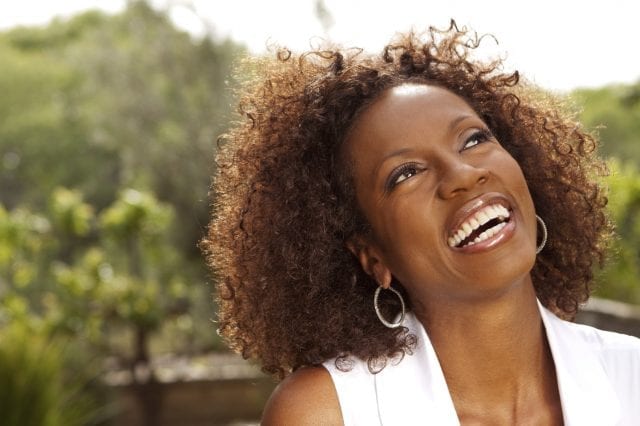 A natural cause thinning is age. Before developing a baldhead, the hairs thin first because of some genetic factors. It gradually recedes from the hairline, forming a letter M pattern. Other causes include pregnancy, having thyroid disorders, and anemia, among other factors.
Coping up with hair thinning can be challenging, especially if you had a beautiful and voluminous natural hair. For that reason, such people will prefer to wear wigs to make them feel themselves once more.
4. Confidence
Human hair wigs help in adding extra confidence to wearers because they are natural-looking. Some of them come with pre-plucked hairlines or baby hairs, which creates an illusion that the hair is growing out of the hairdressers' scalp. They also go to their natural-looking colors. For these reasons, women prefer wearing it.
5. Entertainment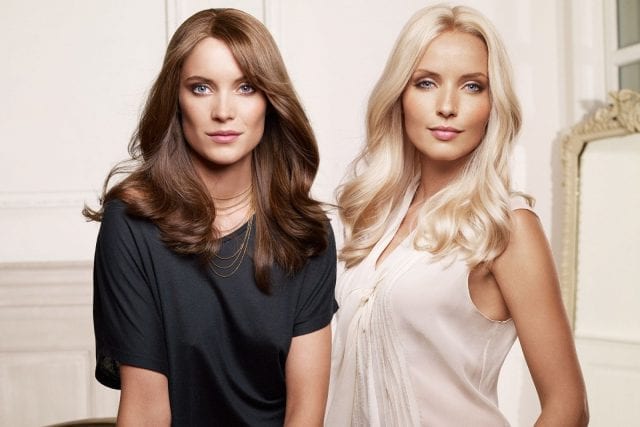 Celebrities, music artists, actors, stand-up comedians, and other public figures prefer wearing wigs for short-term reasons. Because they have to look outstanding and different, they have to go for it to add extra beauty.
6. Hair Protection
The mode of wig application gives maximum protection to natural hairs. For instance, to lay it flat on the hairdresser's head, the hairstylist may have to cornrow her natural hair first, hence securing beneath. Besides, thay protect natural hair against eternal factors like weather, hot styling tools, and dust, from damaging someone's hair.
How to Avoid Weirdness and Embarrassments
1. How to Acquire the Best Wig for You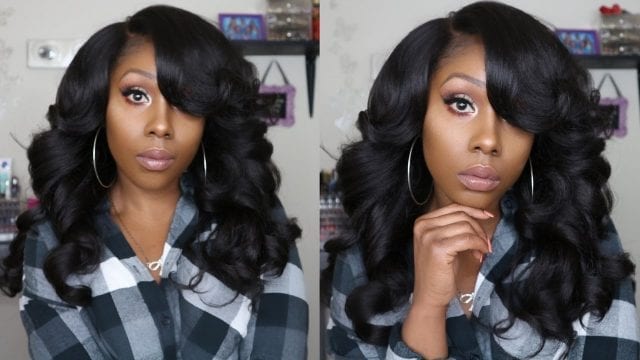 The only way to achieve extraordinary looks is to wear something that will make you outstanding. Read the lead below for some tips on how to choose the best, and how you can wear them naturally.
– Find the right size for you
Wig caps come in a different size, even though some of them are elastic. You need to select one, which will not slip off your head at any moment. Therefore, how can you know the size of your cap?
Measure the circumference of your head. Start from the frontal hairline, heading towards the back of your neck, and to the end of your ears. The perimeter of your head should be the size of your cap.
– Choose the right type of hair fibers
Wigs can have either synthetic fibers, human hair fibers, or a mixture of the two. They are all good, depending on your priorities. For example, synthetic hairpieces will be best for those who need short-term headcovers because they are cheap and require less maintenance.
Human hair, on the other hand, will be best for those who want to look natural and may need to change the hairstyle frequently. These wigs have versatility features. Therefore, make your hair admirable and authentic by choosing it wisely.
– Wig cap construction makes a big difference.
We have different types of wig caps. To mention a few, we have those with lace fronts, full laces, 360 lace frontals, monofilament laces, hand-tied, machine-weft, and capless wigs, among others. They all have different features that make them distinct. Choose one that will make you look exquisite.
– Choose a wig That is Your Lifestyle
People wear them for different reasons. For example, if you are intending to look fashionable choose hairpieces that you can come up with different trendy styles and colors, without damaging your natural hair. If you need an official look, short or shoulder-length wigs may be the best choice for you.
2. How to Wear Your Wig Naturally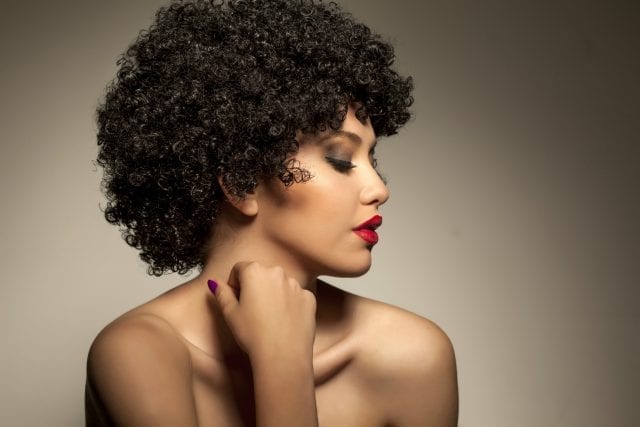 – Choose the right blend
Before buying it, know the type of your skin tone, for example, whether it is cold, warm, or neutral. After that, choose a hair with a color that will make a perfect blend with it. Besides, select a one with a wig cap that takes the color of your scalp, hence bringing out the neutrality.
Besides, know the shape of your face; whether square, diamond, oval, or round-shaped. Then, choose the right length and texture that will make a perfect blend with you.
– Choose wigs with lace front or monofilament caps
These caps have laces at the frontal part of the hairpiece. When you install them properly, they mimic the growth of a natural hairline. Monofilament caps cover the entire head, giving an illusion that hair is growing out of the scalp.
– Haircare products
Learn how to maintain your wig for it to retain its original looks. For example, some conditioners help in maintaining the curls and moisturizing your style. Besides, spray it with some dry shampoo or any other appropriate spray powder to make it shine naturally.
3. Dos and Don'ts of Wearing Wigs
1. Know how to maintain it
2. Learn how to customize your hairpiece to suit you
3. Choose the right color, length, and texture for your skin and face shape
4. Store your wig properly
5. Avoid leaving your hair bare near too much heat
6. Do not wear them for long periods without taking them off
In the End
Hair extensions are turning points to every person's beauty. Remember, the right hairpiece is an investment. Master the art of using them to your advantage!