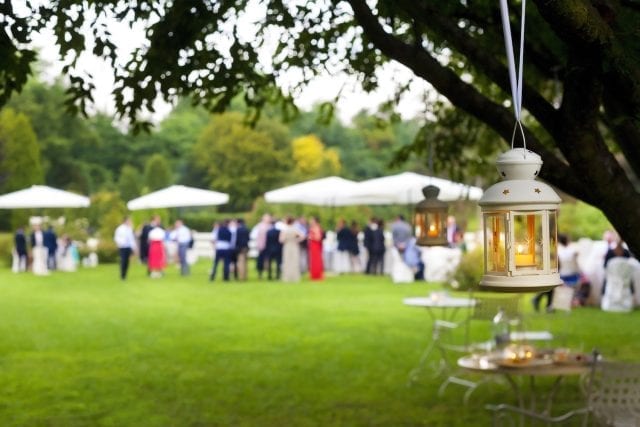 Trade shows and other events should be an essential part of your marketing strategy. They deliver a wide variety of benefits that include:
Generating more leads
Face-to-face marketing
Ability to target your audience
Great networking opportunities
And much more
However, they can pose some challenges too. That's especially the case if the event is scheduled to take place outdoors.
Don't skip every outdoor event because you're worried about the weather, or you have no idea how to decorate an outdoor booth. These tips will make sure you get the most out of your advertising efforts, even if you find yourself under the sun.
Use a Custom Canopy Tent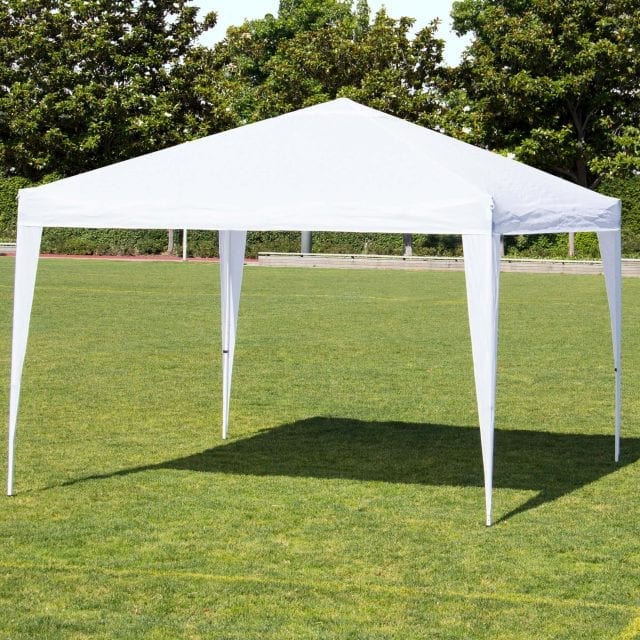 One of the very best things you can do to boost the visibility of your brand is to use a custom canopy tent. Canopy tents can elevate your logo or brand name so people can easily see where your booth is located, even from down the street.
That's not the only benefit canopy tents can provide. They are also a great way to define your booth space. Unlike indoor events where booth spaces are clearly defined, it can be difficult to know where one booth ends, and another one begins at outdoor events. A canopy tent can take care of that problem.
Another benefit of using a canopy tent is that it can keep you out of the sun and rain!
Stay on Top of the Weather
A canopy tent is a great way to protect everyone inside your booth from inclement weather and sunburn, but a canopy tent isn't the only way you can plan for the weather. After all, just because your booth has a canopy tent doesn't mean all the booths will. What will unprepared visitors do when they leave your space and move on to the next one!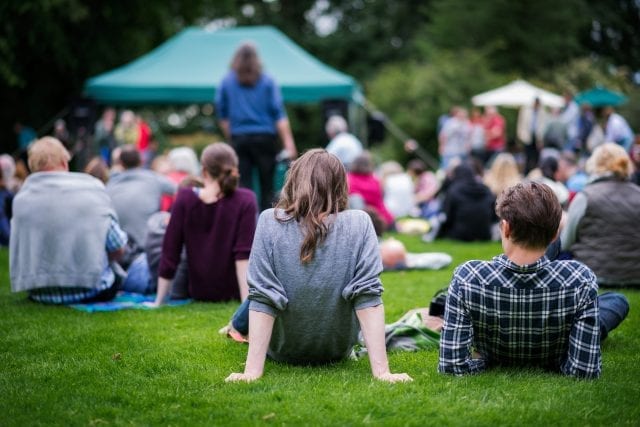 Be ready by looking at the weather ahead of time and bring items that you can pass out to event attendees. Have branded ponchos ready if it's going to rain, or branded sunscreen if it's supposed to be hot and sunny. Visitors to your booth will remember you took care of them the next time they're ready to make a purchase.
Hand out the Right Swag
Swag is a must in any event booth, whether that event is outside or inside. Creating weather-related products is one great way to ensure you've got some good swag, but that's not all.
Leave the coffee mugs and pens at the office and get more creative with your swag. Some of the best promotional product ideas are the unexpected ones.
Electronic accessories, like camera lenses and chargers, are always popular, as are T-shirts and water bottles if you put a twist on what people expect. For example, package T-shirts in an aluminum can or pass out collapsible water bottles.
Look for Ways to Make Your Booth Different
Trade show and event booths can look so boring. They are often comprised of a table in the center of the booth space with branded items for visitors to take home. If you want to stand out, you have to think about your booth in a different way.
Pretend your booth is a pop-up shop instead of a marketing booth. Look for interactive displays that visitors will get excited about trying, or use actual decorations, like furniture and lighting.
No two companies are exactly the same, which means your booth should be designed to make the most of your products or services. Create a mood board and ask members of your team for design ideas.
Be Welcoming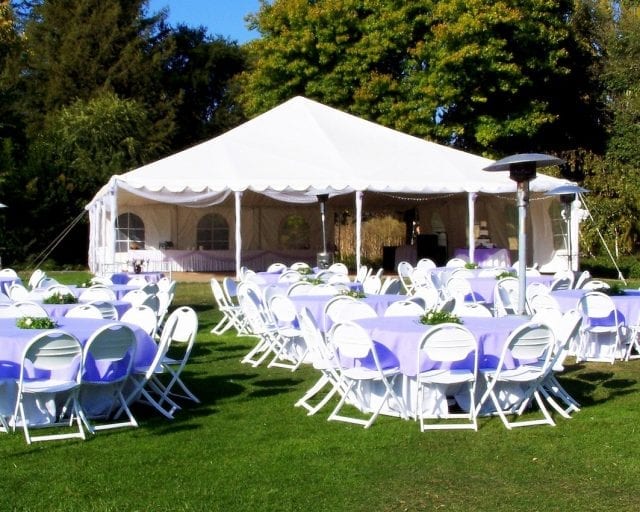 No matter how your booth looks or what you have to give away for free, if you aren't welcoming, your marketing efforts aren't going to go very far.
Unfortunately, there are a lot of bad sales tactics out there that sound like a good idea, but they aren't.
For example, although you may feel like your time would be best spent talking with booth visitors at length about the benefits of your business, it's actually a better tactic to treat them as a person you'd like to get to know better. Talk to them as if they were a new friend and you'll be more likely to make a sale later on down the road.
Don't shy away from outdoor events because you have no idea how to make the most of your time. With these tips, you'll rock the next outdoor event and boost your business in all the right ways!