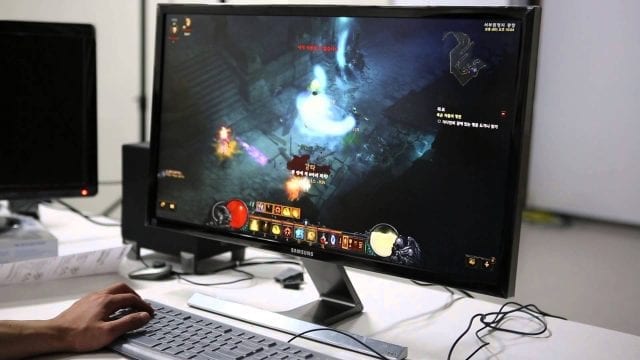 Game enthusiasts love to play the games of different genres, and for this, they need a high-quality monitor as picture clarity is everything they need in order to get the best gaming experience of their lives. Games work as a stress buster for many people, no matter how tiring or the hard day you had at work or college, playing games will alleviate the tension and provide a peace of mind that is much needed. So, for all gamers, gaming monitors are a real asset. Resolution of gaming monitors matters a lot, and the best resolution you could have is the 4k for the immersive gaming experience. So, how to choose the best 4k monitor for gaming?
The gaming monitors have many features that compel the gamers to buy it, instead of using their TV sets to play games. Although some people still compare TV and gaming monitors for playing games, it is quite easy to say that gaming monitors are best as they provide different gaming features that you can have when using your television set.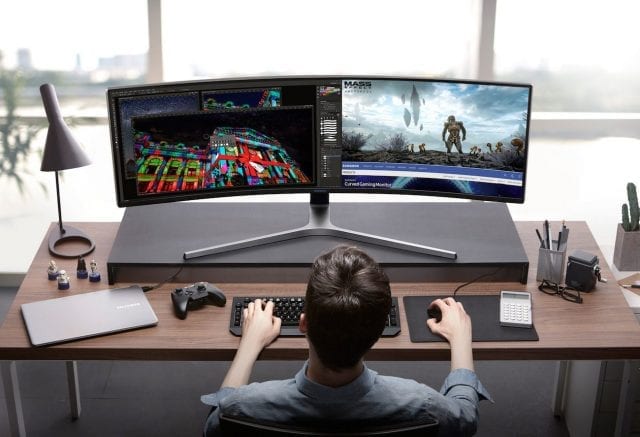 The 4k gaming monitors are best for Xbox one x and PS4 pro. There are infinite 4k gaming monitors on the market and to be honest, not every monitor on the market fulfills the claims made by the manufacturers, so you need to be vigilant enough to purchase the right 4k gaming monitor or else you end up becoming the prey of a scammer.
When you are investing in a gaming monitor, you need to know what you are getting and how you get the most out of it. For this, you need to know how to choose the best 4k monitor for gaming. Let's take a look at things you need to consider when buying the best 4k gaming monitor for a captivating and immersive gaming experience
Things to Consider When Choosing the Best 4k Monitor For Gaming
If you want to purchase the best gaming monitor, then it is really important for you to understand what you exactly need and what you do not need. As sometimes people who are not aware of what they actually need, end up buying the monitor they do not need. The factors you need to consider are given below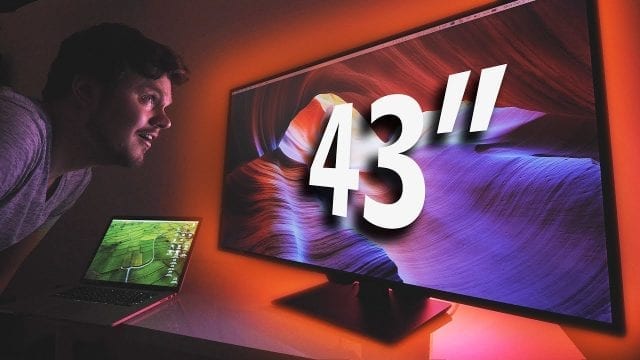 Screen Size
You know that you need a 4k gaming monitor, but do you know what screen size you need? If you look for a 4k gaming monitor in the market, then you will realize that there are lots of monitors with different screen size. If you have a small room, then you need to pick a small screen size may be from 21 to 25 inches, but people who have a bigger gaming room can even go for a 32-inch gaming monitor to have a superb gaming experience. The choice of screen size is completely up to you, but this is the thing that you need to decide before going out to purchase a gaming monitor.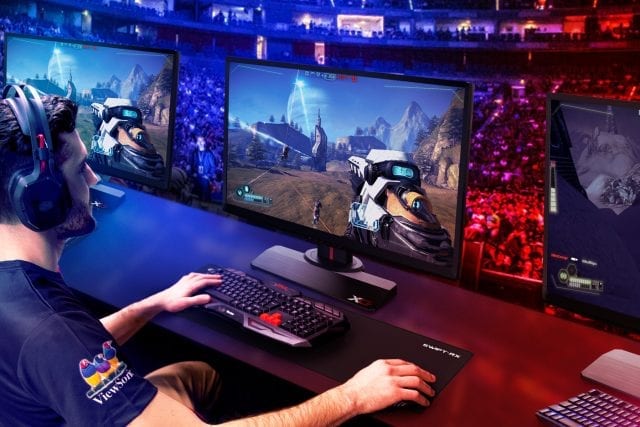 Response time
The response time of a gaming monitor matters a lot. The response time of pixels measured in milliseconds, which means how much time a single pixel of your gaming monitor needs to switch between the shades (color) or switch from black to white. To have a smoother camera movement, you need to have a monitor with lower response time, 1 ms. The result of higher response time shows blur image as the pixels do not have the time to switch between the colors.
Refresh Rate
The refresh rate of a gaming monitor is measured in Hertz, which means how many times your monitor can refresh the image per second. It is also vise to determine how many frames per second your monitor display. Available refresh rates are 60, 144, and 240 Hertz.
Also, to get higher FPS, you should have a high-end graphics card and a powerful processor. If your system configuration is not good, then you will not get higher FPS for High-end games. You can build your PC With Core i5 8600k or i7 8700k processor. Also, you should have the GTX series or RTX series graphics card. Nvidia launched RTX series card powerful graphics card which is better than GTX series. If you are looking for budget or midrange card, then go for RTX 2070 card. If you have confusion to choose from different brands, then have a look at this list of best RTX 2070 graphics card. Build a balanced system to get higher FPS.
So, before selecting a refresh rate, you need to check whether your graphics card runs the games with such a high frame rate or not. Build a balanced system to get higher FPS.
Conclusion
In this article, we shed light on how to choose the best 4k monitors for gaming. When you are willing to purchase a gaming monitor, you need to check the screen size, refresh rate, and response time as these are a few factors that are really important if you want to have an immersive gaming experience.