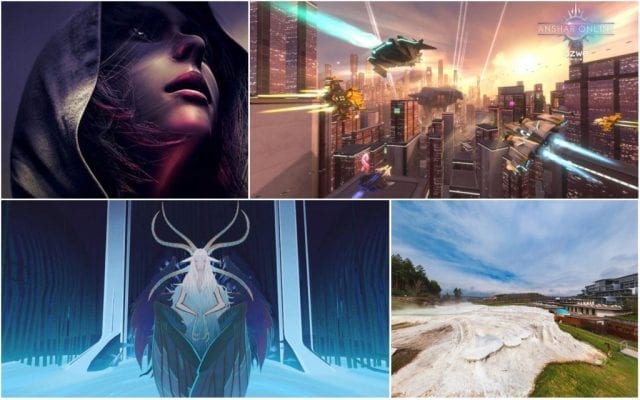 Now, in the times we are living the technology is evolving pretty fast and it is amazing what was achieved with it during the last few decades. Apart from numerous new gadgets and devices coming almost out almost every year, we are now faced with a revolutionized entertainment system as well. Since the 1980s where first commercial computers came out people were fascinated with the games they could play for countless hours without getting bored.
Taking a look back we can clearly see that nowadays gaming has evolved so much that you can easily mistake it for real life. The graphics are incredible, and the plotlines of various games put a player in constant action.
One of the newest and most popular products is the Oculus Go that up your entertainment level for a price of just a few hundred dollars. Now, it is a VR device that allows you to have an incredible experience watching your favorite TV show, sports game or playing some of the fun games that the device system offers. Without further a due let's go ahead and take a look at some of the best VR games on Oculus Go!
What Are The Best Oculus Go Games Out There
World of Mazes Episode 1 (Chapters 1 & 2). We couldn't start our list without mentioning the incredible VR game that World of Mazes is. With a unique plot and excellent gameplay, it is a game that you will be able to enjoy for numerous hours without a break. It has a diverse environment and the puzzle structure of this game will just go to show you how good the VR technology actually is. Last but not least you will be coming across numerous funny and humorous chat dialogues between the main characters which will give you a boost before continuing on your path!
Dead Secret: Circle. As the excellent VR review blog, Salty Truth suggests the Dead Secret VR game is one of the best if you are looking to take a role of a reporter that is chasing after a serial killer. The plot is set in Chicago during the 1960s and is sure to keep your attention all day long.
Temple Run. We all know how big of a hit was the regular Temple Run game and now when you can play it in an Oculus VR mode it has to take one of the top places as well. A dynamic game that will make you jump, dodge, and run for your life while the arctic monkies try to chase and get the best of you!
Suicide Squad: Special Ops VR. Inspired by a hit movie, this game will let make you attached to your Oculus VR device. You can play as Harley Quinn, Diablo or Deadpool in the life mission to defeat the villains and save the world from evil. It is a dynamic game that will activate you in every possible segment.

Source: YouTube

When it comes to arcade shooting games the Gunjack simply has to take the top of our list – with a diverse set and various weapon choices you will give your best to defend the mining platform from the enemy ships trying to take over.
Play With Me. The website suggests Play With Me, a game made by a group of students and it will keep all of you attracted to horror plotlines by your rotating chair. You are in a scary house that seems empty, and it is up to you to solve the mysteries.
Poker VR. Last but not least when it comes to the best VR games on Oculus Go and if you are a fan of trying your luck out, this Poker game will keep you entertained for numerous hours. You can play with your friends or be a part of numerous tournaments with the chance of winning hasty rewards!
Summary
Virtual Reality technology has been there for just a few years and we are sure to see a lot more development in the process. The above-mentioned games are just some of many that will keep you invested in playing Oculus Go for countless hours!