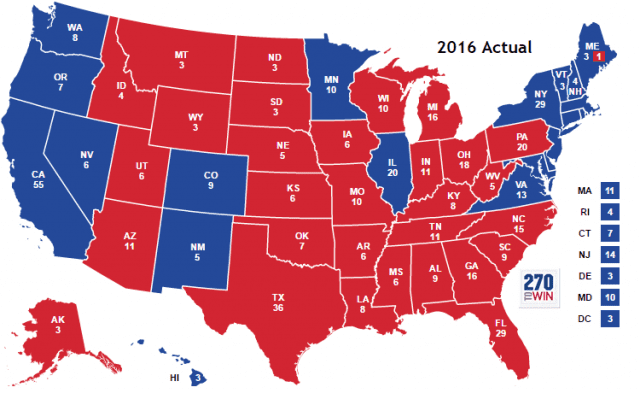 November 15, 2013. Minneapolis. States across the country held their off-year General Elections last week. For opposition parties and candidates, the results were mixed. They saw victories against fracking but a loss against GMO labeling. The two parties' local candidates however, brought home win after win after win.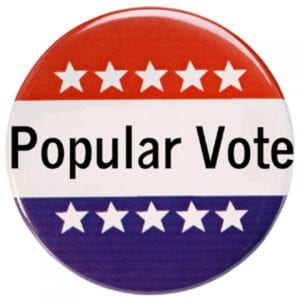 With little or no success on the national level, America's opposition political parties are finding success the old fashioned way – from the bottom up. This author has always warned that short of having an Oprah or George Clooney at the top of the ticket, the only way to find election day success is to build a voter base from the bottom up. And in areas around the US where Greens and Libertarians have built that local base, they're winning elections.
Green Party leads the way in 2013
Based on November 5th's preliminary election returns, it looks like the Green Party had the most success. For all of 2013, it appears they won nearly one-third of all the local races their candidates were in around the country. And on Election Day last week, the Green Party's candidates reportedly won more than a quarter of the races they ran in. Take it from someone who's been working the precincts for 25 years for independents and third parties – success like that is unprecedented.
'The Green Party is awaiting election results from some states,' the party announced this week, 'So far, the party counts at least 31 victories out of at least 103 races in all of 2013, with 22 victories out of 82 races on Nov. 5.' The announcement places special acknowledgement on California and Maine, where the Green Party says it made, "significant advances."
Here's a statistic that will blow your mind. If the 2013 California General Election were a microcosm of the entire US, the Green Party would control both houses of Congress and the White House. The Party won a staggering 64% of the elections their candidates ran in there. 16 of their 25 candidates running on Nov. 5 were victorious, bringing the party's total number of elected officials in California to 54.
In other Election Day news, the Greens won 'major party status' in Arkansas last week. Their Minneapolis City Councilman, Cam Gordon, was re-elected to his third consecutive term. And the party's Cleveland City Council member, Brian Cummins, was also re-elected to a third term. Greens won seats on local city councils and county boards in Pennsylvania, Maine, Virginia, Ohio and Minnesota.
Read the full Green Party Election Day recap for further details.
Libertarian Party also victorious
Not to be outdone, Libertarian Party candidates across the country also scored a number of Election Day victories last week. And just as with the Greens, the wins weren't just for low-level seats in government. A number of City Council seats were won by Libertarians and even one Mayor's race which sounds like it had all the ingredients for a movie script.
'Libertarians were elected in Connecticut, Georgia, Iowa, Michigan, North Carolina, and Pennsylvania to city councils and school boards, as mayor, and to other local offices on Nov. 5,' the Libertarian Party's announcement yesterday read, 'A total of 11 Libertarians were elected, three of whom were reelected.' Among the local City Council seats won by the party's candidates were Walter Reynolds in Milledgeville, GA; Shawn Felty in Cressona, PA; Karen Richardson in Johns Creek, GA; Erwin Haas in Kentwood City, MI; and Andy LeCureaux in Hazel Park, MI.
Taking advantage of races where their candidates could run unopposed and guarantee victory, the Libertarian Party's Andy Edmonds won the election for North Codorus, PA city Auditor and Matt Schutter won his unopposed race for Township Supervisor in Penn Forest, PA. But possibly the most exciting race was the election for Mayor of the small town of Roland, IA.
The Libertarian Party's Roger Fritz is actually the town's sitting Mayor. He waged a write-in campaign for re-election, but only captured 22.5% of the vote. The good news was that with six challengers, twenty-two percent was enough to sale onto victory and win re-election.
For more information and to view the spreadsheet with vote results for the LP's candidates last week, read the Libertarian Party announcement.
Recent Whiteout Press articles:
Election Results: Fracking, GMO, Secession, Weed, Libertarians
Parts of TPP Trade Deal leaked by WikiLeaks
Rally to free Oscar Lopez Rivera after 32 Years
Turkey bending to US Pressure on Chinese Missile buy