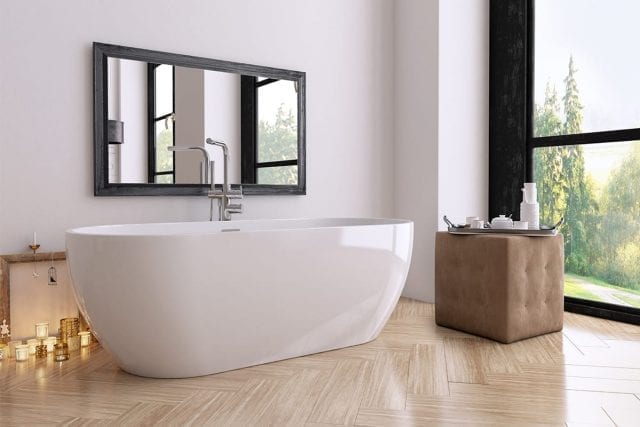 When equipping a bathroom, choosing a bathtub should be a pleasure, not an obligation. But while admiring the multitude of beautiful shapes and designs available, how do you know which material is right?
Two basic materials used to make bathtubs are acrylic (synthetic plastic) and steel (durable metal alloy). Other available materials that can be found are cast iron, tin or stone, but you will rarely find them.
You will probably instinctively think that steel is a far better material than acrylic, but you should know that there are both good and bad sides to every material. Whether you want a freestanding bathtub to produce a thrilling effect or a much more practical built-in tub, the advantages and disadvantages of both materials should be considered first.
Acrylic tubs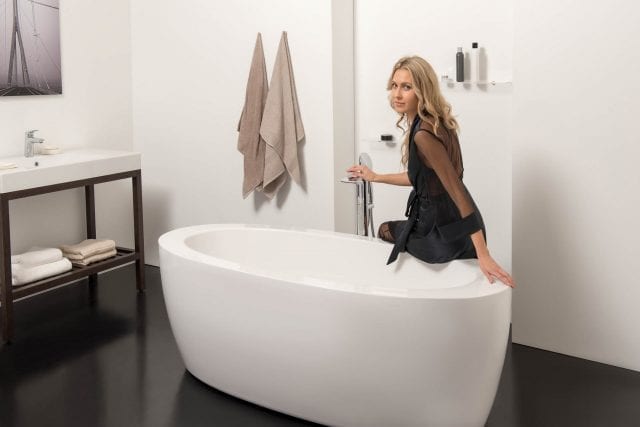 Acrylics are manufactured from layers of acrylic paint, up to 8 mm thick. They are reinforced at the bottom by a wooden or steel frame and by placing a wooden base in the center of the tub. This construction is then coated with glass wool and thus obtained when it is sufficiently solid at a good price.
They are very popular and there is more demand for them than for steel ones. Why? The main reason is that they are cheaper, and recently very high quality.
Compared to heavy and cold steel, acrylic bathtubs are warm to the touch at first contact. Entering a fine relaxing bath, especially during the winter months, is a much nicer experience if you do not have to go through the shock of leaning your back on cold steel.
Because acrylic is easy to mold, there are many choices in shapes and designs, making it easier for you to choose the one that works for you.
Because it is a non-porous material, molds and bacteria cannot penetrate or grow on its surface. For this reason, it is a very hygienic bathroom surface that is easy to clean every day and protects your family.
Steel tubs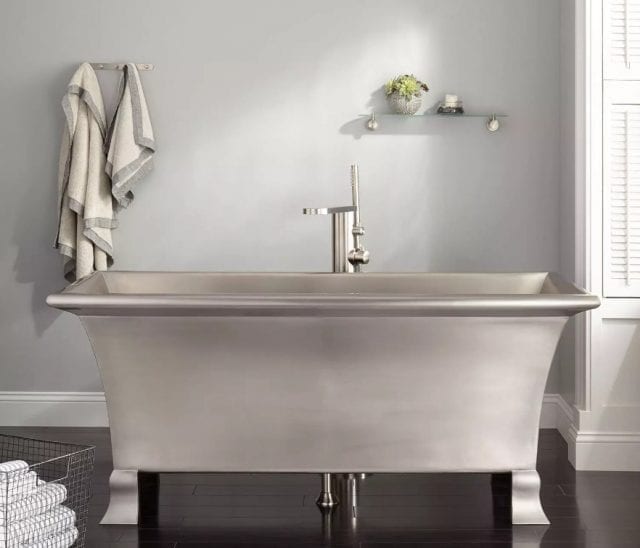 They are made of a press-formed steel sheet. It is then cleaned and the enamel layer is sprayed onto steel to give a hygienic and durable finish. When it is then heated at high temperatures, such as a toilet bowl or sink, to give a solid chemical bond.
While very popular in the past, the advancement of materials technology and manufacturing techniques have made acrylic bathtubs shade their luster. However, if you have a little more space on your budget, steel is the best choice by many.
Designer steel tubs come in many sizes and shapes, which look really stunning while ensuring you lasting quality.
They are even more resistant to chemicals and UV light. Whatever color you choose, these tubs will not fade, change, or lose color over the years, which we cannot say for acrylics.
Although cold at first touch, they conduct heat quickly and heat up well when filled with warm water.
It is a non-porous material that does not absorb other substances. As such, it is as good as acrylic in preventing the development of germs and bacteria. When cleaning, do not use bleaches and strong disinfectants to avoid damaging the surface enamel layer.
Steel is also a natural material and more environmentally friendly than acrylic, which is obtained by burning fossil fuels. As a natural raw material, steel is 100% recyclable and a far better choice when it comes to pollution.
Different forms
In the previous section, we explained the division by material, but their shape should not be neglected. In fact, it depends on style and design to what extent your needs will be met.
Rectangular tubs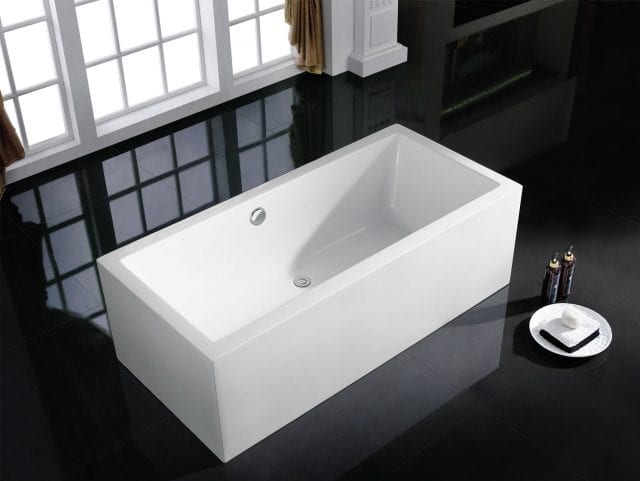 Rectangular is the most common choice because they are practical to install, are standard in size and do not take up much space.
Corner tubs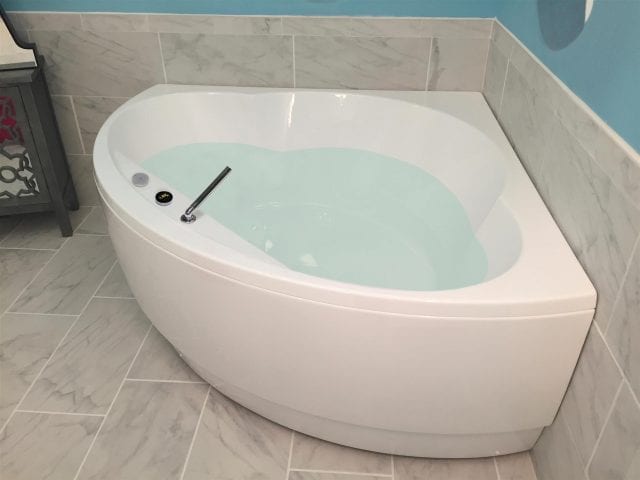 Corners are a slightly more modern and luxurious solution for your bathroom. As the name implies, they are designed to fit in a corner of the bathroom, requiring much more space. The most common models of angular tubs are also whirlpool tubs and jacuzzi tubs, so in this case, they can be the perfect choice for lovers of wellness pleasure, whirlpools, and relaxing water jets.
For people with special needs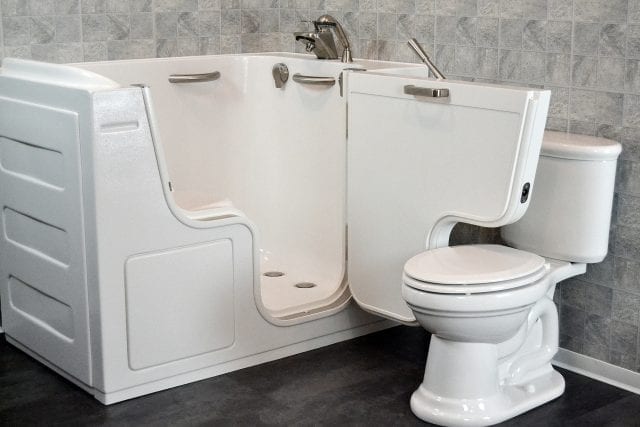 They can facilitate the use of the bathroom for all persons with reduced mobility. Older people, people with special needs and people with reduced mobility need to be customized and special bathroom equipment, such as bathtubs, to maintain personal hygiene. More about this type you can find here.
Now let's introduce you to some of the best models …
American Standard Cambridge
A well-known model you won't go wrong with. Long-lasting, and affordable. It is very easy to clean. It also has excellent insulation so the water stays warm for a long time. It also has a special anti-slip texture.
AKDY 67 "Freestanding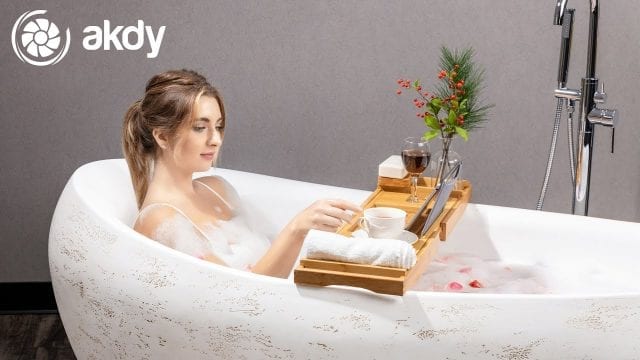 Unusually shaped, this freestanding tub is a great choice if you like to relax and turn your shower into a treat. It has a very large volume of 300 liters, all for the sake of comfort.
It is also suitable for your pet because of its size, and there is an overflow to prevent water from spilling out.
Synology
 TBT-6631CL Heisenberg Handmade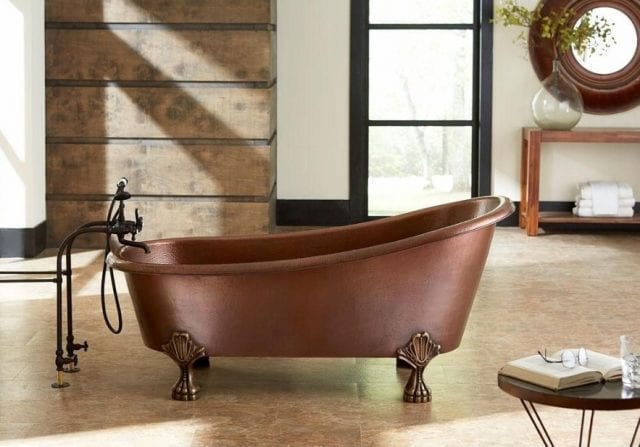 If you care about design and the whole home in some specific style, then this is absolutely the right choice for you. Handmade, made of the finest materials, with a bronze coating. And another proof of quality is the lifetime warranty. Everyone will be amazed when they walk into your bathroom and see this masterpiece.
KOHLER K-715-0 Villager Alcove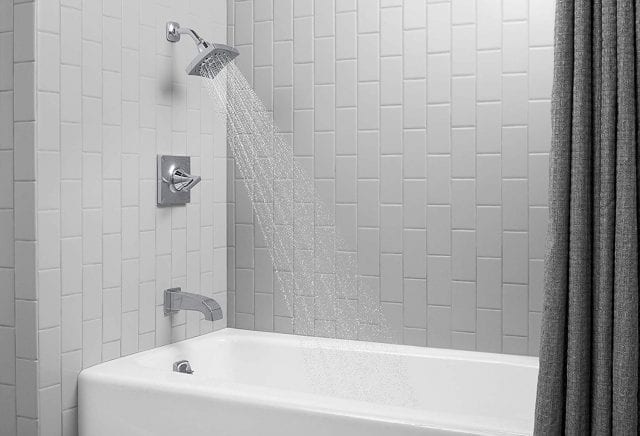 Smaller size, ideal for studio apartments. Intended for one person. But very durable and long-lasting. Easy to clean. Manufactured in a factory with a long history in this business, over 100 years, an excellent choice between cheaper and smaller models.
Ariel Platinum "Paris"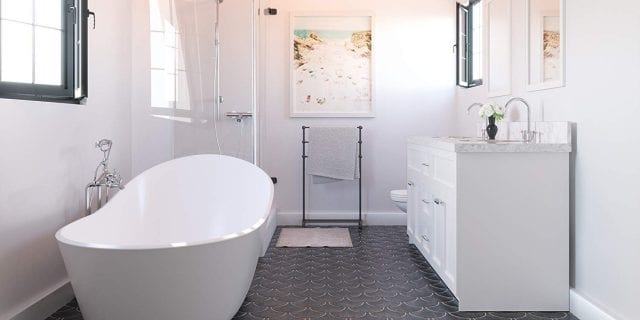 Made of high-quality acrylic, oval-shaped. Large volumes and depths, ideal for warm baths. Available in white, and since it's freestanding, you won't have to bother with mounting.
EAGO AM196ETL 6 'Clear Rectangular Acrylic Whirlpool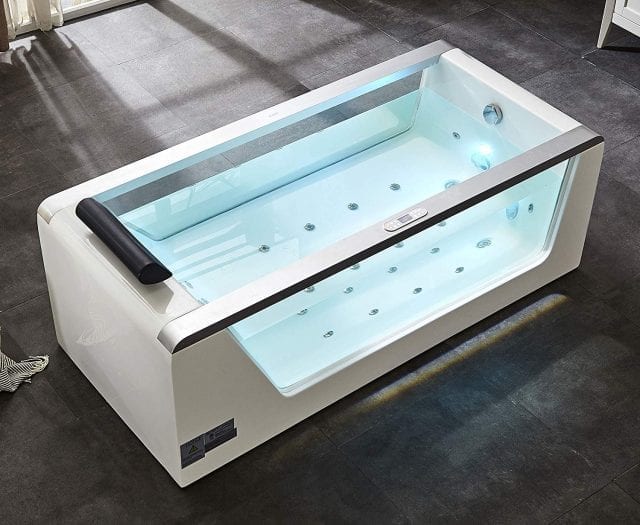 Designed for two persons, with a transparent side made of tempered glass. Made for hedonists who want to enjoy the company of their partner after a busy day. Many jets will simulate the feeling of underwater massage. You have a one-year warranty on all parts!
The most expensive in the world
Crystal, worth a million and a half dollars and is considered the most expensive tub of all time. Because it is 100% crystalline, the price of the tub is quite reasonable for those who can afford luxurious things like this.
When designing, it was taken into account that when it was large enough for three people, it was successfully implemented since its diameter is 2.5 meters.
It is a unique piece that is not prone to cracking because it is made of a large crystal block originating in the Amazon rainforest, and comes with a 200-year warranty.
As you can see, the choice is huge. Literally everything varies. Material, forms, price, purpose. Once you meet all your own criteria, you will have no trouble finding the perfect one for your home.