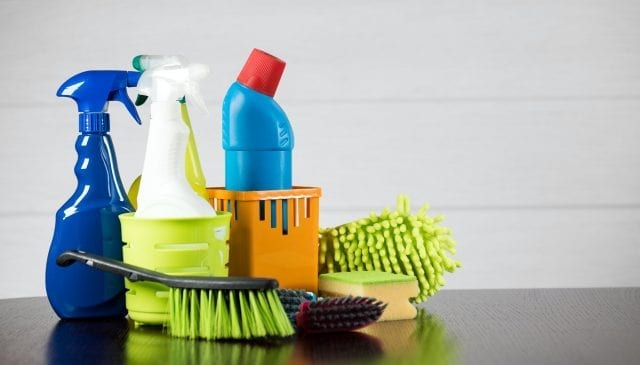 Whether you run a chain of shopping centers, own a small restaurant or manage a warehouse, cleaning will be an important part of your daily operations. And whilst thorough and proper cleaning is essential to your business' success, you don't want to spend hours and hours cleaning when you could be spending that time doing something to increase your profits.
Bathroom-specific cleaning equipment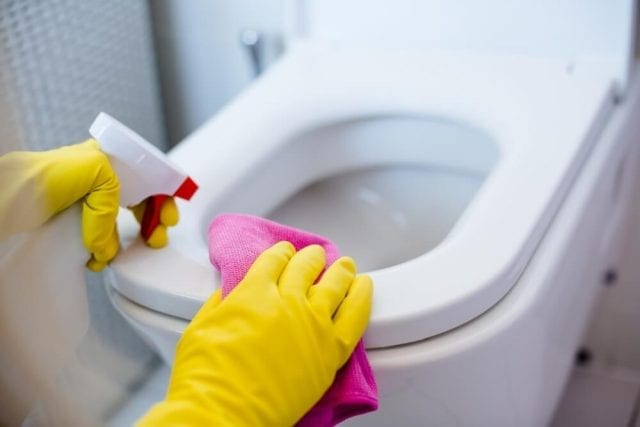 Keeping your bathrooms clean and safe for your staff as well as customers, clients and visitors are key not only for health and safety reasons but also for your reputation as a business. It's essential for any business to keep clean bathrooms but it is especially important for those in the hospitality or food and beverage industry.
Although cleaning the toilets is nobody's idea of a good time, there are specific tools you can invest in that will make the job a lot easier and, most importantly, more hygienic for your staff. In fact, you can invest in equipment that will make the entire bathroom cleaning process hands-free.
There are plenty of different products on the market that are specifically built for heavy-duty cleaning on water-resistant surfaces. Look for something with an indoor pressure washer and a powerful wet vacuum. You should also opt for something cordless so that it's easy to operate and maneuver around tight spaces. This will not only achieve a far superior standard of cleanliness than the traditional mop and bucket, but it will also take a fraction of the time which will allow your staff more time and energy to focus on other tasks.
Floor cleaning machines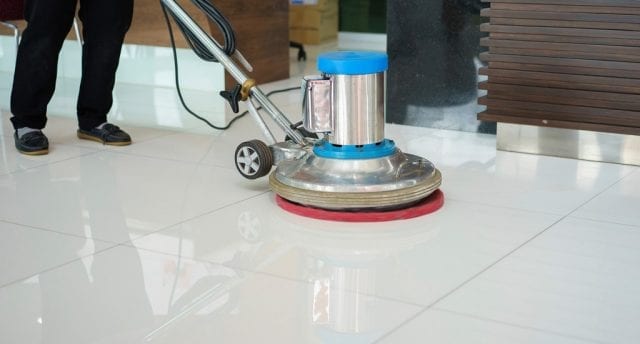 The floor of any commercial business sees plenty of foot traffic. Keeping a clean and tidy floor is therefore essential. Removing dust, debris, and sticky substances is essential in order to prevent trips and fall whilst keeping the floor clean prevents bacteria from spreading.
There's, therefore, no doubt that you need to clean your floor vigorously and regularly. But it doesn't have to take endless hours with a vacuum and a mop and bucket. Investing in commercial floor cleaning machines will allow you to achieve the highest standards of cleanliness in a fraction of the time.
Of course, there's no one size fits all when it comes to commercial floor cleaning machines. For example, somebody who runs an airport may require an industrial floor scrubber whereas a warehouse or car park manager may require a large ride-on sweeper. Businesses with smaller premises may even benefit from smaller, walk-behind sweepers or scrubbers, and if you want to check those out, visit sweeper.com.au.
When deciding what kind of cleaning machine to get, think about the space you have and the specific needs of your business. Outdoor spaces, for example, don't need scrubbers that actually clean the surface, but rather need sweepers to remove debris, dust, leaves and other trip hazards. Meanwhile, those in the food and beverage industry will require scrubbers that can provide a deep clean to a higher standard.
Multipurpose cleaning solution 
Naturally, your cleaning equipment list will include a number of different consumable products. But one fantastic way of saving cost is by finding one cleaning product that can serve multiple purposes. Whether you need to remove chewing gum from carpets, get rid of a big grease stain, clean upholstery or wipe down hard surfaces and equipment, finding a multi-purpose consumable will make your life a lot easier.
Of course, when it comes to selecting a multi-purpose cleaning product, you should consider a number of factors. The first and possibly the most important is the chemical composition of the product. Ideally, you want something biodegradable that is safe for skin contact. If you're likely to use it to clean tables, you need to make sure it is food safe. Secondly, you may wish to consider the fragrance. If you're using it across several surface areas, you want a smell that is fresh but not overbearing.
Conclusion
Cleaning is an unavoidable part of running a business, but with the right equipment, it doesn't have to eat into your productivity or profit margins!