One of the words of a newer, more modern vocabulary is definitely the word gadget. For every addition, irrespective of what he was referring to, we can say that he is a gadget, but what he has to fulfill as a condition to be called that is the fact that he belongs to the technological, modern world, and somewhere by the unwritten rule, every gadget is as would make our everyday life easier.
When it comes to the world of cars, the choice is really big. Over time, various different types are created and we can find them on the market in many different forms, for different purposes, most of them are very necessary and we can no longer imagine spending time in the car without them, and there are those whose existence is not so necessary.
Certainly, the reason for the production, just like anything else, is to make driving easier, that is, each of them helps us enjoy a ride that is safe and secure for us, as well as for your passengers and other road users.
As we said before, gadgets are designed to make everyday life easier, so for that matter, here are the gadgets that we can safely say are most needed and that every driver should have in their car.
Car multimedia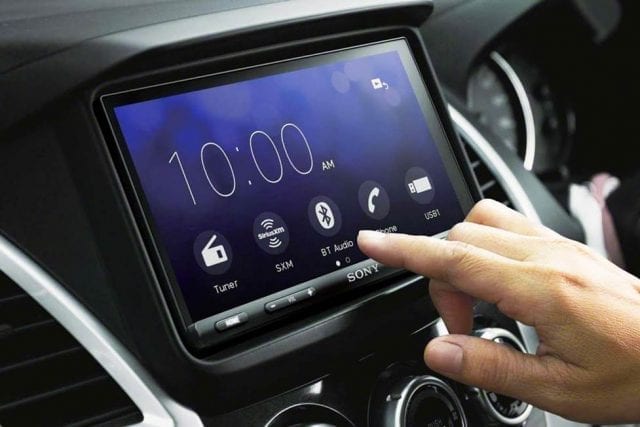 What modern drivers can't imagine their car without is certainly multimedia. Imagine not existing in today's world, in addition to all that exists in technological breakthroughs ?! Car multimedia involves more things.
In the first place, there is digital radio, as something that has long been present on the ride, because without music or news during the ride is almost impossible.
However, multimedia for cars today means a lot more. The most important thing here is navigation, which makes it easy to travel to any part of the city or country that you are unfamiliar with and where you need help to find the desired destination.
In addition, there is a USB port, a Bluetooth connection, as something we are used to today as part of multimedia for cars. As RaceMeOfficial suggests, is very important for you to have tuners also.
Mobile phone holder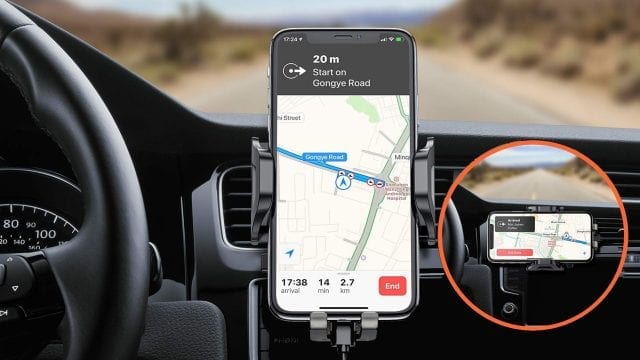 Driving and cell phones do not go together, and it is something that is highly punishable. However, sometimes you have to make a call while driving, and you first need a mobile holder. This gadget has made the everyday life of every individual and driver much easier.
A magnetic car holder is something that each of us should have. Mobile phone holder is there to make it easier for you to answer, read on your phone if you are navigating through it, and also make it easier to drive, as you will not be in a situation of searching your phone in pockets, compartments or anywhere else.
In addition to mobile mounts, the magnetic car mount is also used to attach a camera to another device, which is becoming more and more popular with many drivers, as you can prove, for example, that you are not guilty of a car accident.
Hands free device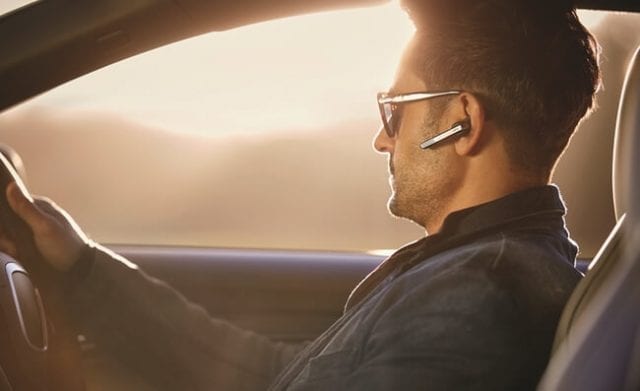 Speaking of the mobile holder, and its advantage of making it easier to talk while driving, we certainly thought that another gadget was needed to make the task as easy as possible, a so-called hands-free device.
The hands-free device, better known as a bluetooth headset, is used to connect to a mobile phone via bluetooth, making calls wirelessly without the need for maneuvering and operating on a mobile phone, which completely preserves focus and driver concentration on driving.
In addition, this is a gadget that is not only great in the car, but also needed outside, so you can use them instead of the wired headphones that most carry with them.
No slip dashboard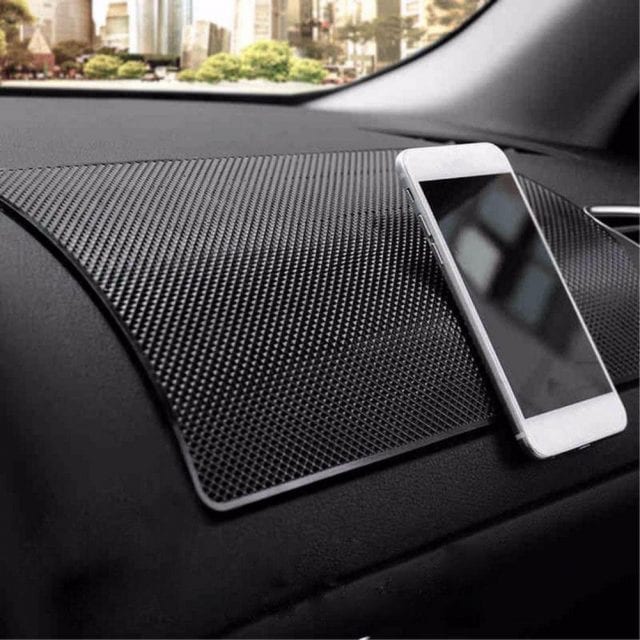 You know how it can annoy us when we get in a car, put something on the dashboard, and when it first moves, the car starts to move or falls off the floor immediately? A very irritating thing, at least to most riders and his companions.
Just as we have a mobile holder, so for everything else, we also have a sticky holder that can be ordered online or purchased at a shop, and it is a colored rubber object, often resembling a spider web, which is placed on a dashboard. would prevent slipping.
That way, your money, your wallet, your bag, whatever you put on that part of the car, will no longer have a chance to fall, as the holder will prevent it from slipping. An excellent gadget, although not specifically a technical device, this is a gadget that everyone in the car needs.
LEDs for interior lighting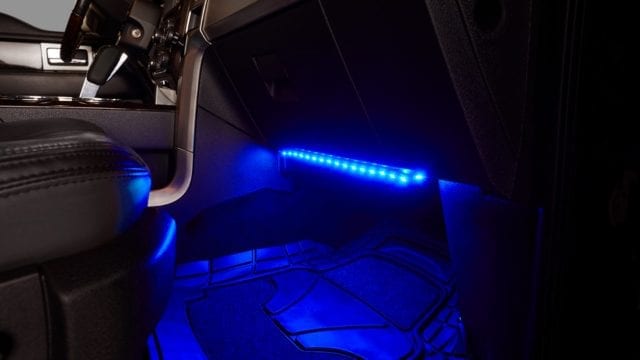 Cars are, as a rule, dimly lit inside, which is often a problem when looking for something. In addition, interior lights consume quite a lot of energy.
Therefore, they should be replaced by LEDs, which can be installed along the door, all over the car, and the light they give creates besides the beautiful appearance of the interior and the ability to see everything from the outside and have a good view.
In addition, LEDs sometimes use up to 10 times less energy than ordinary light bulbs, so the savings are already obvious.
Car lighter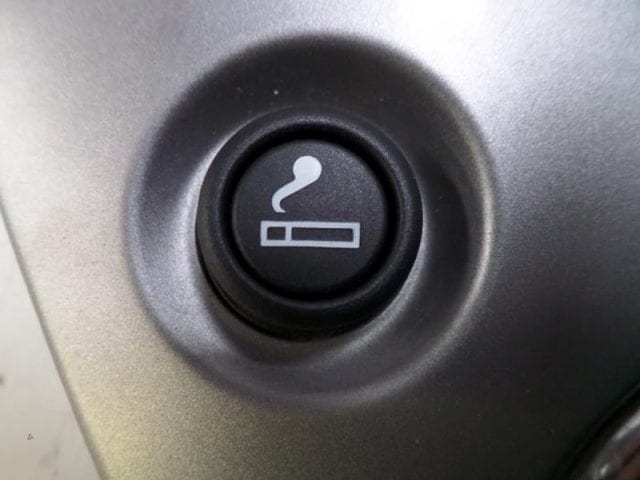 When it comes to a car lighter, it is mostly factory-fitted to the car. However, in some, lighter does not exist, which is why it is necessary to install this small, very useful thing.
Although automobiles today have almost everything, there are still those who are not ready to accept all the novelties and all the equipment, so lighter appears as a multi-useful gadget that every driver needs.
Parking sensors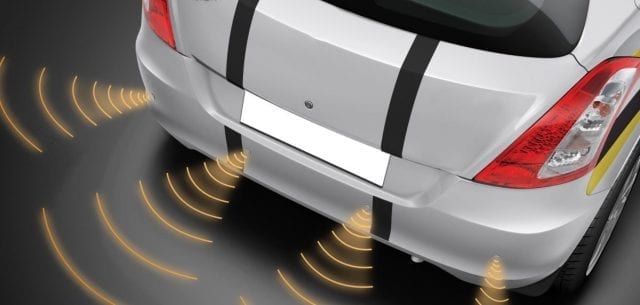 One of the gadgets that are not always factory-fitted, but many would require parking sensors. They are usually positioned in two places on the rear fender, and rarely happen to be placed in the front.
What makes this gadget great, as its name implies, is to park the car as easily as possible without much hassle, and parking is often a problem for many, and this helps to make situation easier.
USB adapter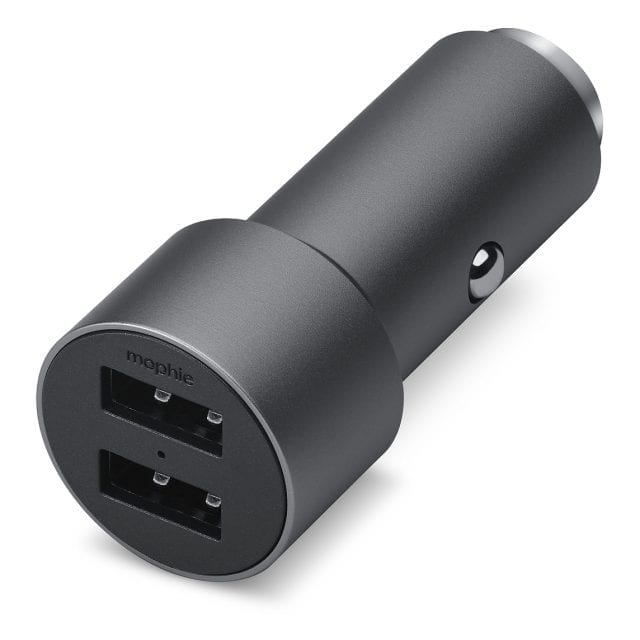 Just when you do not have multimedia for your car, and so is the inability to attach a USB device, then you need the aforementioned gadget, a car lighter.
You will connect one USB adapter, or mp3 transmitter, via the lighter, which generally goes together, allowing you to charge your mobile phone in this way or another device, or to simply listen to music you previously transferred to USB storage.
Conclusion
Many of these extras we talked about either didn't exist or were integral to expensive cars, or part of a better package that you had to pay for. Today, they do not represent a special expense, and many of them you can install yourself.