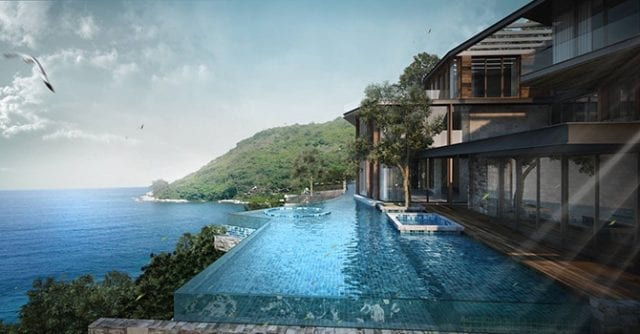 When you arrive in Thailand, one of the most popular attractions you will find is luxury villas. Thailand's luxury villas can hardly be compared to any other destinations in the world. Offering sweeping views of the adjacent beaches, mountains, and shadows of surrounding islands, the enchanting views offered by Thailand's luxury villas simply cannot be beaten.
The Tropical Thai sun rising on the horizon can be experienced right from your balcony or window so that you never have to feel like you need to do anything more than lounge by the poolside. If this sounds like the sort of vacation that you are looking for, here are 4 gorgeous villas in Thailand for you to consider renting:
Villa Thousand Hills in Phuket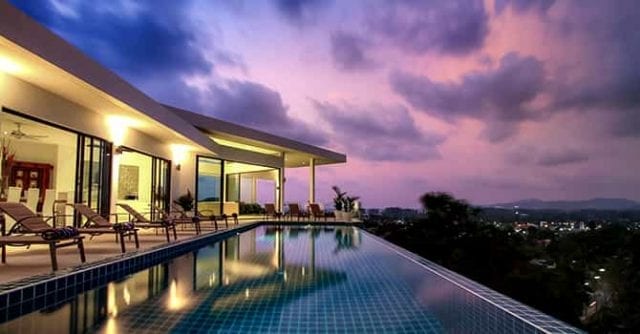 Villa Thousand Hills in Phuket is a Luxury 9 Bedroom Seaview villa that was just recently completed in 2017. Villa Thousand Hills in Phuket is characterized by contemporary architecture that consists of a balanced proportion of wooden elements and modern furnishings to give the villa an air of understated elegance. With spectacular dining and areas, as well as 3 swimming pools, 2 saunas and a fitness room this villa really has everything that you could need in a luxury villa.
Bluesiam Villa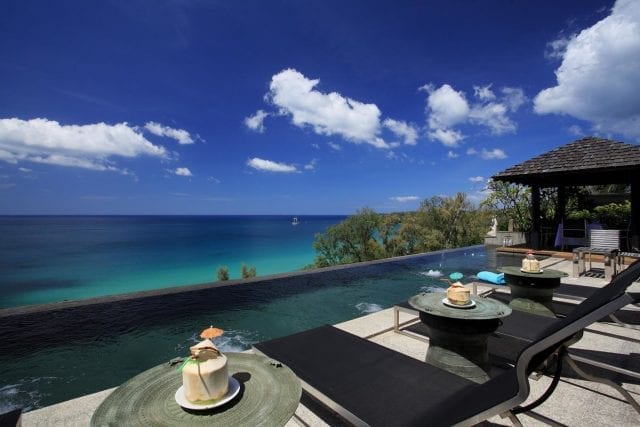 Bluesiam Villa is situated just above Surin. A stay at this stunning estate that consists of 11 luxury bedrooms, a private infinity pool, as well as a home theatre would be an ideal way to experience all that Surin has to offer. This bright and airy estate which can sleep a large group of people has spacious sun terraces and is surrounded by sweeping views of the region. As the town is only a stone throw away, you can also venture out and explore if you are looking for a little bit of spark in your Thai adventure.
Villa Chan Grajang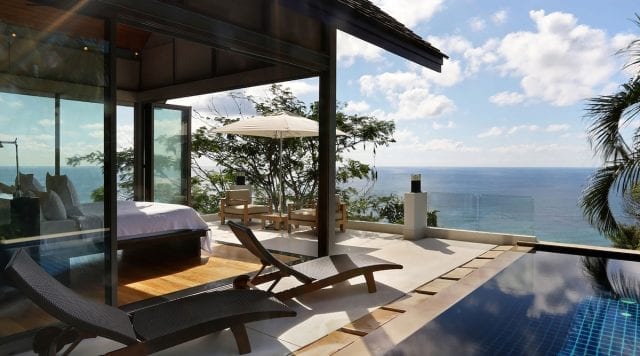 Villa Chan Grajang is a 6 Bedroom Villa that is nestled on a hill. Not only does Chan Grajang offer spectacular views across the Andaman Sea, but it comes decked out with modern amenities and furnishings that are designed to make your stay a memorable one. Offering sweeping views of the Andaman sea, the villa can sleep as many as 4 people, which is perfect for a small family that is looking for a classic Thai escape.
Villa Soraya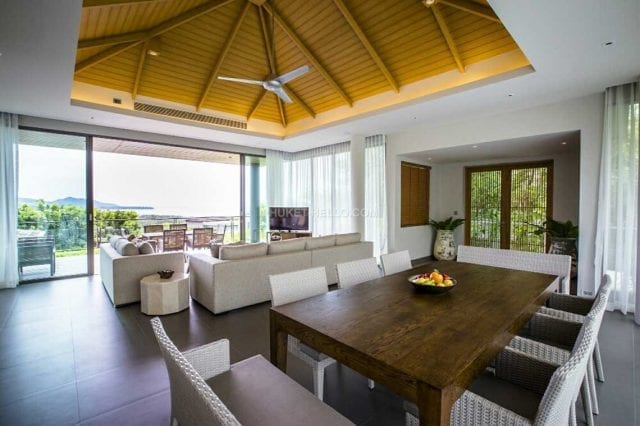 Villa Soraya is a luxury villa that offers views of the splendid Andaman Sea. Located on Phuket's west coast, a stay at this luxury villa would be the perfect way to experience Thailand. This property is choke full of charm and beautiful grounds for you to lounge and relax as you waste time away.