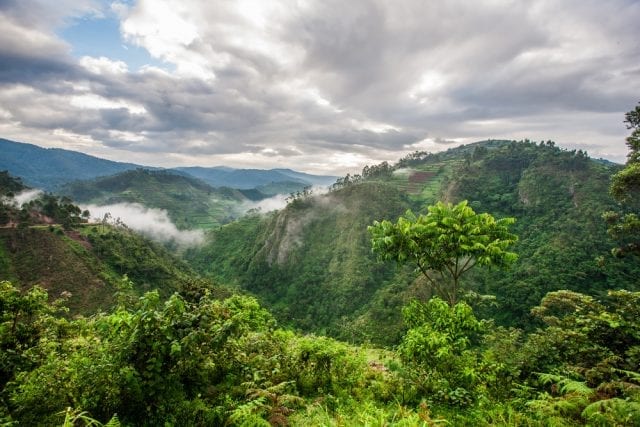 Are you a nature lover and adventurer? Do you prefer exploring the wilderness and connecting with nature over spending time in crowded cities and restaurants? In this text, we are going to introduce you to a beautiful national park that you should put on this year's Bucket list.
The Bwindi National Park is located in southwestern Uganda, in Africa. This park is the part of Bwindi Impenetrable Frost and is only accessible on foot. It is the natural habitat of few hundreds of animal species, including mammals, birds, butterflies, chameleons, frogs and many more endangered species. The park is also included on the UNESCO list of World Heritage Sites.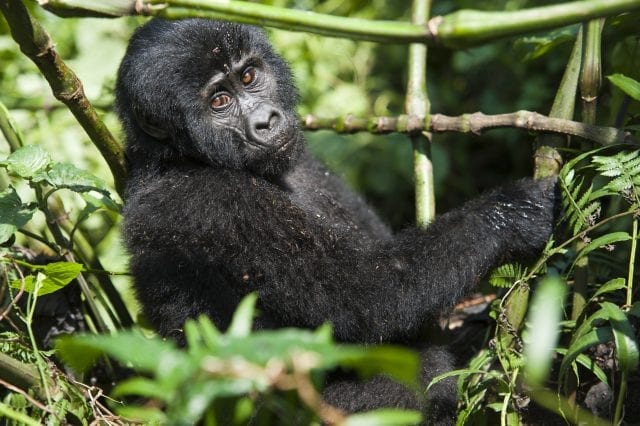 The main attractions of this park are the gorillas. You will agree with us that gorilla trekking is one of a kind experience. There are over 36 gorilla groups in Bwindi National Park, but you can see only 11 of them. Even though these gorillas are used to people, they are still wild animals, so you should always be careful and follow the instructions. You should always stay at least 7 meters from the gorilla. Yes, they will probably approach you, but that's when you should move away from them. You can spend an entire hour with gorillas, learning everything about mountain gorillas while observing and photographing them. You can easily get gorilla permit which also includes park entrance and guidance from park rangers. Let's be honest, you cannot put a price on this experience.  However, if you are on a budget, you should plan your trip in March, April or November when gorilla permits are cheaper.
Besides mountain gorillas, if you visit Bwindi Impenetrable Forest National Park, you will also see hundreds of species of birds. The park was named number one birding site in Africa. Here you will see over 360 species of birds, including 23 Albertine Rift endemics. Mubwindi swamp and Ruhija Rwamunyonyi peak are recommended for bird-lovers since some rare species of birds can only be found there.
In addition, you cannot spend a day in the heart of nature and not do some hiking and exploring the surroundings. You can choose between a number of hiking trails in Bwindi Forest National Park such as Muzabajiro loop trail, Rushura hill trail, Bamboo trail, and others. Hiking through this forest will be a remarkable experience. You will be walking through a natural virgin forest while listening to delightful tunes of birds above you, in the trees, and you will also encounter wild animals like gorillas and baboons. If you opt for Munyaga river trail, you will see women washing their clothes in an old-fashioned way, or if you choose to go on Waterfall trails, you will see a number of plantations of different types of tea.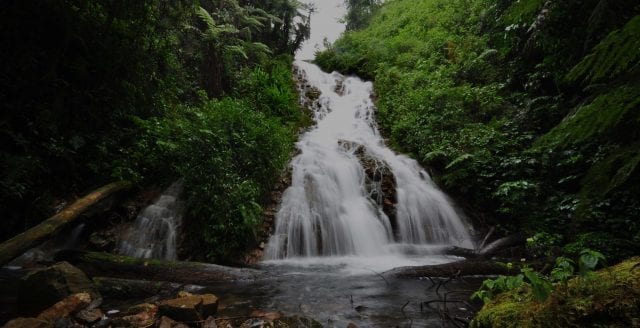 Furthermore, you will be also able to visit a local village and discover the culture of Bakiga and Bafumbira communities as well as native Batwa hunter-gathers. You'll take a walk through the village with a local guide and explore the local's ancient way of life. You will learn everything about their culture and customs as well have an opportunity to try local food and watch dance performances, traditional healing, local handcraft making, banana beer brewing, local food preparation, and so much more.
We have only listed a few things you can do and experience in Bwindi Impenetrable Forest National Park, and clearly, there are many more. We believe that observing gorillas, spending time in the virgin forest and learning about the locals is enough reason for you to visit this magnificent national park.