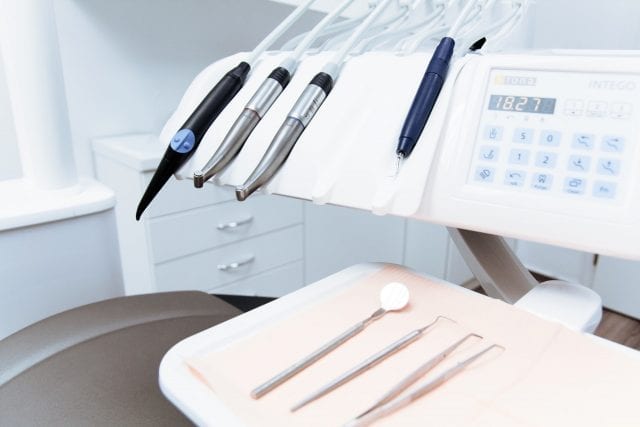 In this era of daily selfies, cosmetic dentistry is one of the primary treatment areas that's attracting new patients continuously
Almost every dentist nowadays claims the title "cosmetic dentist" and serves up some cosmetic treatments among many of the listed services he/she offers.
But why? We reached out to Dr. Holly Gregory, an acclaimed cosmetic dentist in Kingwood, TX for answers.
Simple. Everyone wants to flaunt that perfect glittering smile. It might be for recognition, improved appearance or boosting self-confidence. Of course, your smile matters a lot both in your personal and professional relationships.
A perfect and winning smile can be a solution to almost everything.
Unfortunately, some are embarrassed and often tend to cover their mouths while laughing or talking in public because of the flaws and imperfections evident in their teeth. If you happen to suffer from this "smile disease" then you probably know the side effects.
A cosmetic dentist can not only correct your smile-imperfections but also perform major oral surgeries to reconstruct your teeth and jaws for a better facial profile.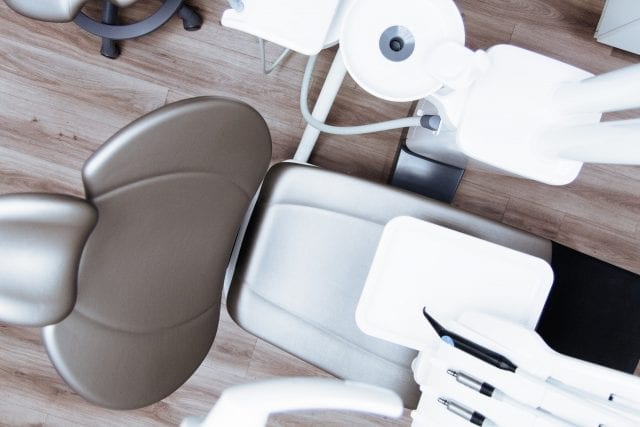 Below are some sought after treatments performed by a cosmetic dentist:
Teeth Whitening
It's perhaps the most straightforward way you can achieve the much coveted attractive smile that comes with stunning and bright teeth.
Most people prefer this form of dentistry treatment due to its ease of access, affordability, and the fact that it doesn't require any invasive procedure. In fact, you can choose to use over-the-counter whitening products, do in-office whitening, or merely use the professionally dispensed take-home kits.
Note that results depend on the teeth whitening option you choose. For instance, the laser teeth treatment (which is exclusively administered in a dental office), though expensive, yields results in less than an hour.
Dental Implants
If you are seeking a solution to permanently fill a gap of your missing tooth, then dental implants might be an ideal solution for you.
The surgical treatment option entails the use of a synthetic tooth root (usually titanium), which, of course, is friendly to the human body and works just as perfectly as your natural tooth root.
This treatment is a permanent replacement for lost teeth. The titanium post is surgically implanted and perfectly fit into the space of your missing tooth with no interference to the neighboring teeth.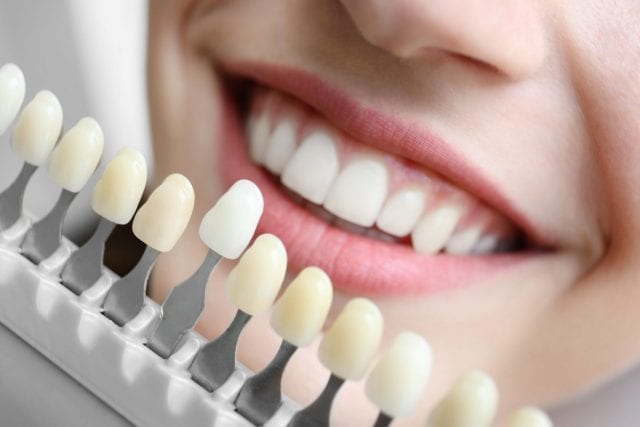 Invisalign Braces
Are you embarrassed by the "shouting" metallic braces commonly used for teeth alignment but still want to straighten your crooked teeth?  Then you might want to try out Invisalign braces.
Unlike the traditional metallic or ceramic braces, Invisalign braces feature clear plastic aligners, which make them the favorite choice for those seeking to align their teeth and perfect their smile without necessarily making it known to others.
While the use of these invisible braces allows you to feed on any food, you need to occasionally remove and clean them to ensure good oral health.
Gum Contouring
Perhaps it's the "gummy smile" and the length of your teeth that you don't like.
A simple gum contouring procedure can help reduce your gum tissue while also increasing the length of your teeth to achieve that perfect smile.
Porcelain Veneers
Wearing these custom-made shells from your cosmetic dentist laboratory to cover the surface of your teeth can help protect them from damage while improving your smile.
However, note that it's an invasive procedure that involves the permanent alteration of your natural teeth, and changes almost every aspect of your teeth including shape, color, size, and length.
Dental Crown
This is among the most popular treatment methods commonly used by dentists to restore broken or weak teeth.
The cap (or crown) prevents the cavity from spreading while enabling your teeth to withstand rigorous movements and pressure resulting from chewing and preserves your tooth.
Gum Grafting
This is a simple procedure meant to improve the appearance of receding gum problems.
The graft is obtained from the patient's palate (or from a matching donor) and is used to cover the exposed teeth roots at the receding site.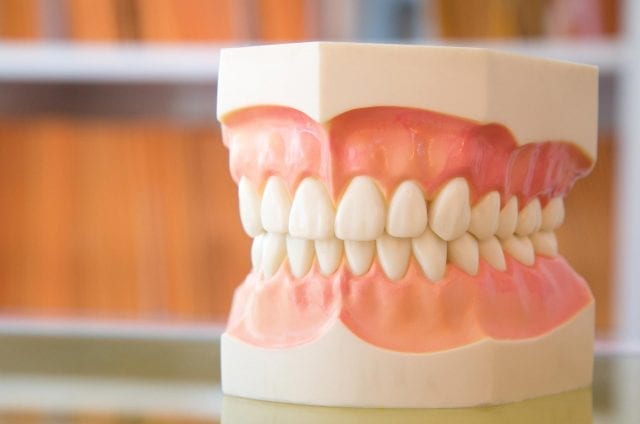 The Takeaway
More and more people are becoming conscious of their smile. With today's treatments, there is no legitimate reason for suffering with a smile that doesn't make you…well, smile.
Seeking that perfect smile? Ensure you get yourself a reputable cosmetic dentist to walk you through the various treatment options, and of course, help you establish what works best for your case.