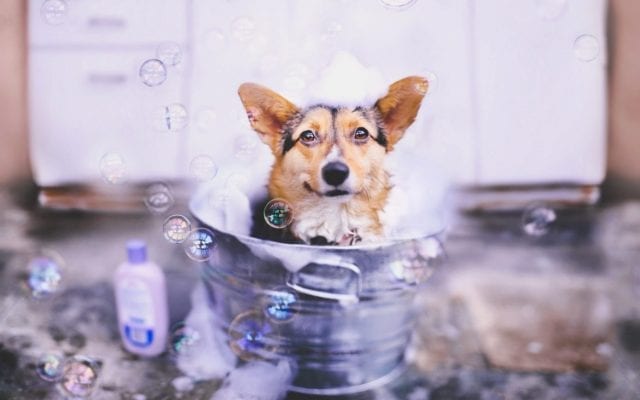 Fleas are a nightmare for your pet. These small parasites are hard to spot and can be hard to remove. Your poor dog will suffer, and since most owners are deeply attached to their animal friends, they suffer as well. That is why you need a quality flea repellent shampoo. Read on to learn more!
1. Adams Plus Flea and Tick Shampoo With Precor for Dogs and Cats – $8.48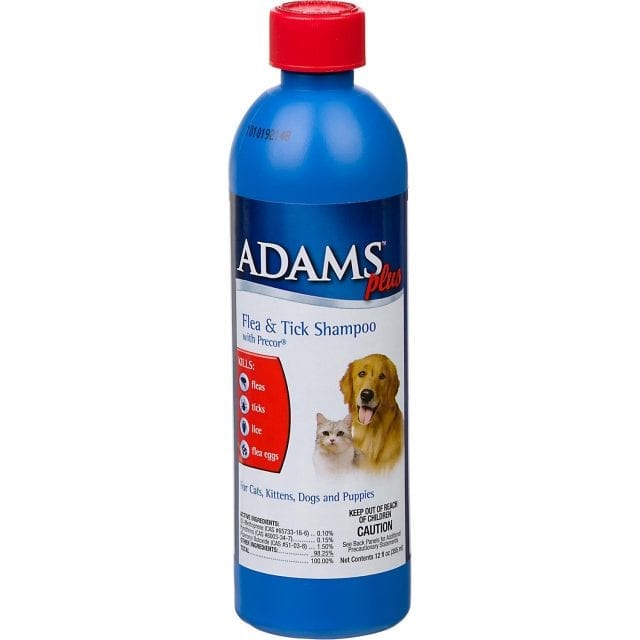 The first shampoo we have for you is ranked number on Amazon among the best-sellers in dog flea control shampoos. In addition, it also works with cats, where it is also at the top. It will rid your pet of fleas, ticks, and lice on contact, and give them 28 days of freedom from eggs and larvae.
The chemical is gentle for the fur and skin and can also remove dandruff, dirt, and scales. The fur will be soft and shiny after each use. Rich in oatmeal, coconut extract, lanolin, and aloe, it has everything your pet needs! Dogs and cats older than 12 weeks can use it.
2. Hartz UltraGuard Rid Flea & Tick Shampoo for Dogs with Oatmeal – $14.47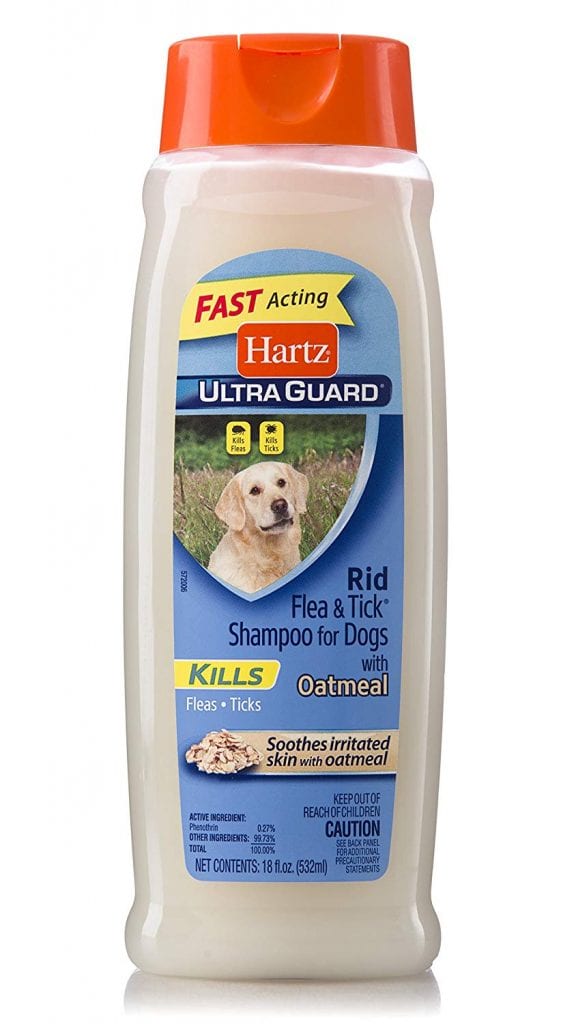 This flea shampoo provides immediate relief from all sorts of fleas and ticks thanks to Pyrethrins that kills them on contact. Oatmeal is also present, which cleanses, deodorizes, and soothes the dry, itchy, or irritated skin.
There is also a light and fresh fragrance that will make your pet smell nice. Dogs of six months or older may use it. It is another best-seller on Amazon, and among the most wished-for items as well. All of its reviews are positive.
3. Vet's Best Flea Itch Relief Shampoo – $8.74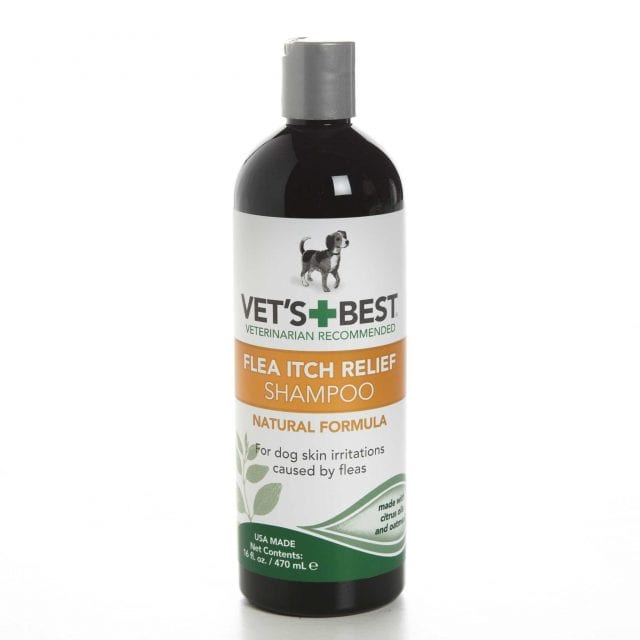 Our third shampoo is a rue veterinarian shampoo. It provides itch relief from infections and fleabites and works almost instantly in killing fleas and ticks. Instead of harsh chemicals bad for the skin and fur, it uses strong natural ingredients including micronized oatmeal, aloe Vera, chamomile, orange and lemon peel oil-free of solvent, and neem oil for discomfort, irritation, itching, and dryness. Both dogs and puppies of 12 weeks can use this shampoo. Last but not least, it contains a mild natural scent, and even works on cats.
4. Natural Chemistry De Flea Pet Shampoo – $6.99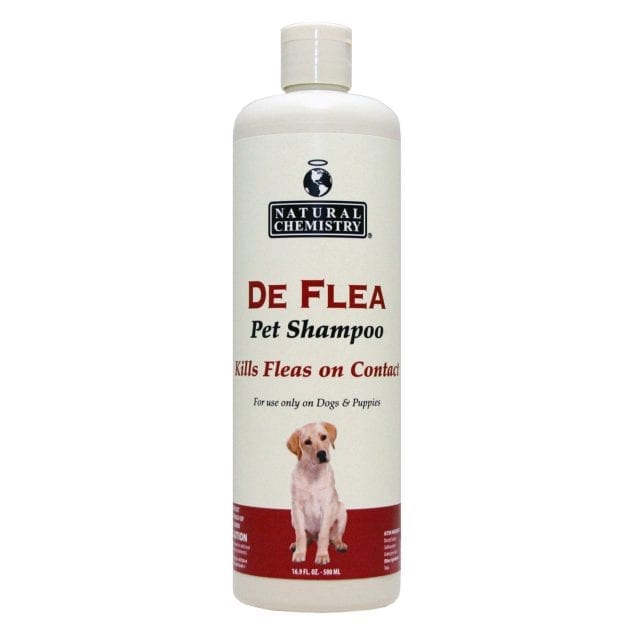 The pesticide and chemical-free, nontoxic, shampoo is safe for both the pets and owners. The brand guarantees instant death for ticks, fleas, mites, and lice on contact, without Pyrethrins or Permethrins. The formula is gentle and powerful and works well on all stages of the life cycle of the parasites. Dogs and cats older than 12 weeks can use it. Reviews and experiences ae positive.
5. Sentry Flea and Tick Shampoo with Oatmeal – $5.54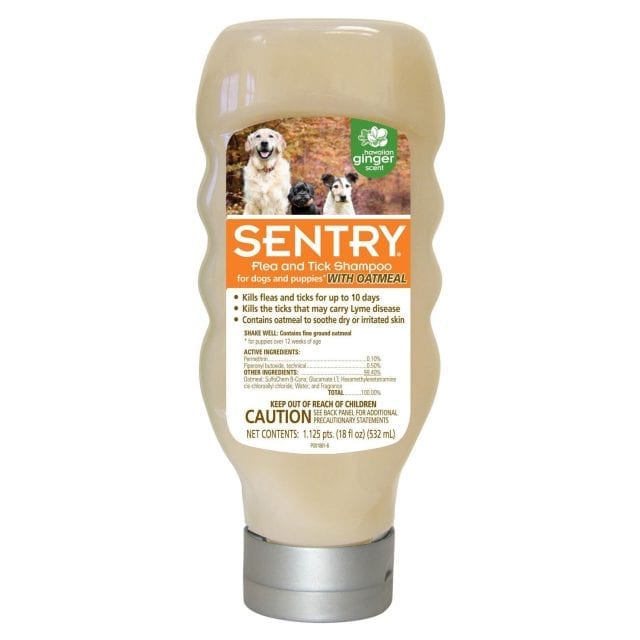 The fifth and final shampoo on our list is the Sentry Flea and Tick Shampoo with Oatmeal. It quickly kills fleas, ticks, and their eggs and larvae, giving your pet clean and free fur for up to 10 days. It is PH balanced and contains oatmeal that deodorizes and cleanses your pet, while Hawaiian ginger scent is present that all of the customers praise. The coat of your dog will be soft, shiny, smell great after each bath. Unlike some on our list, this best-seller shampoo is strictly for dogs.