There are a million ways to make a million bucks, but a billion is a little tough to come across. With all the opportunity online to make boatloads of money, some of you have forgotten about one of the biggest gold mines of all, real estate. Yes, the self-storage industry is about generating recurring revenue through the rental of self-storage units, but don't be fooled, these businessmen are also in it for the land.
Take Mark Shoen for example, Mark is a primary shareholder of U-HAUL International parent company AMERCO, and he happens to own and operate one of the biggest self-storage businesses in the United States. Currently residing in Arizona, he was listed in Forbes as the "Richest Man In AZ". His net worth has reached a monster $3 Billion dollars and the majority of those earnings come from owning nearly a fifth of AMERCO.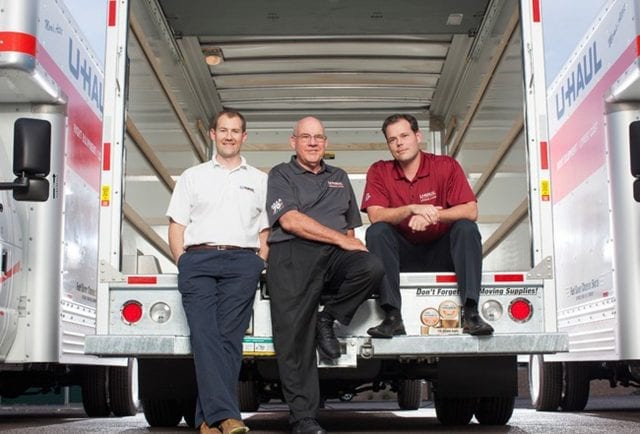 Other reports suggest that Shoen has a net worth of $5.8 billion and owns approximately 22 percent of AMERCO. However, those numbers need to be confirmed. Together with his brother James, the two of them own U-HAUL and Private Storage spaces that collectively combine for 47 million square feet of real estate available for storage.
There is no doubt that Marks net worth was built from self-storage business and he is now a billionaire because of it.
Another rockstar in the self-storage business is B. Wayne Hughes. Hughes is a self-made billionaire that earned his fortune the old fashioned way, blood, sweat, and tears. He started is a venture in public storage back in 1972 and has stayed the course, producing over $2.6 billion in sales annually. His public storage company is the largest self-storage business in the world. There are roughly 2,300 locations across the states, and across the pond in Europe.
The self-storage business is lucrative, and opportunity is abundant. Companies like this Layton public storage has found opportunity in Utah. Discovering the opportunity is going to be the key to your success. Finding land, building storage, and renting the units out seems like such a simple concept. However, for every success story, there are failed storage facilities that couldn't make it happen. So what differentiates on facility form another? Location is key, and so are the amenities that surround the storage like truck rentals, gas stations, and public foot traffic.
Taking all of that into consideration, it still seems like a decent risk to take if it means upping your net worth and getting your name listed in the billionaire boys club!