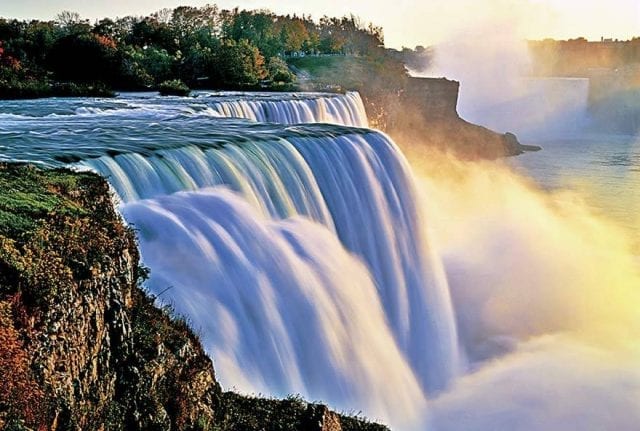 The wonderful Niagara Falls. They are probably one of the most valuable attractions in Canada, and there is a wide range of ways that you can actually see them. From their legendary Maid of the Mist boat tours to the caves that are accessible by an elevator that is behind the waterfall, from the thrilling experience of hovering above them in helicopters, there are various ways to actually see them. Both the Canadian and New York sides offer visitors various attractions, including the Niagara SkyWheel and the Old Fort Niagara. If you are not taking your kids or younger family members with you, you can try your luck at the Niagara Fallsview Casino or try some ice wine which is quite famous at the Inniskiillin Winery.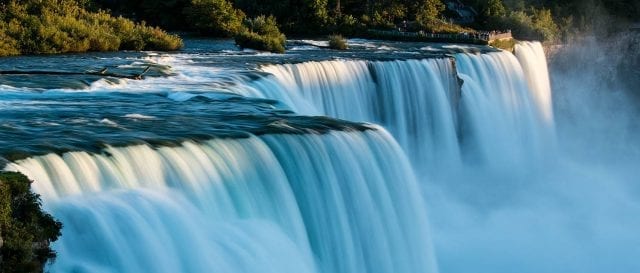 In order to get ready for your trip to the wonderful Niagara Falls, here are some tips that you should know before going:
1. When to visit the Niagara Falls – definitely off season
It is not a secret that you will get wet if you visit the Niagara Falls. Of course, because of that fact, people tend to visit it during the summer season. However, some people also prefer going in mid-September, since the weather is perfect and there are fewer crowds in the area. So, fewer people and nice weather, sounds great right?
2. What side should you visit the American or Canadian one?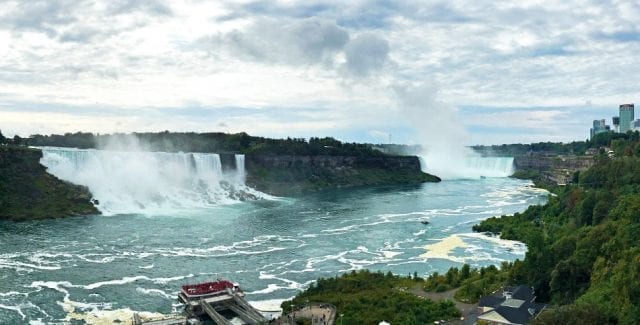 Which side is better? The Canadian or American one? Well, most people will tell you the Canadian one, and if you are wondering why is that, it is quite simple. The views are better. If you are planning on taking the boat tours then you will most certainly want to go to the Canadian side. You will be able to take the Hornblower boat, which is newer and bigger than the Maid of the Mist that is available on the American side. The Hornblower tour will take you on a tour that is 20 minutes long and that will literally take you into the falls.
3. What to wear? Layers.
Since you will probably get wet during the trip, the best thing to wear is layers. You should bring two different jackets, one that you will wear on the tour and one that you will put in your backpack so that it can stay dry. You will certainly feel comfortable, nice, and dry after the tour. When you buy the ticket, you will get a poncho that you can use to cover yourself and stay dry, but it is recommended that you roll your sleeves and pants up so that everything stays covered. Also, keep in mind that the deck will probably be slippery, so try not to slip and hurt yourself while waiting in line.
4. What is the price?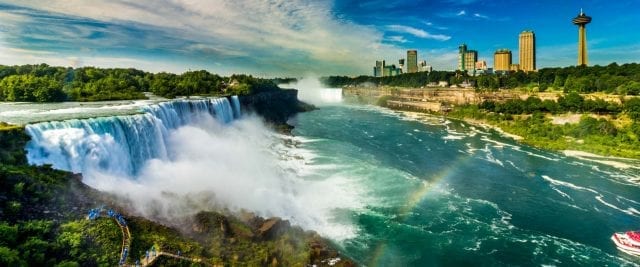 According to niagarafallsbustours.ca, the price depends on the tour you want to choose. Some go from $99 and do not offer a boat tour, others go up to $795 and they will include a custom private tour, transportation, free wine tasting, and other things as well. Depending on your budget and the things you want to experience, you can have a fun time with your family members and friends for as little as $99.
5. Where to stay? The best answer, Airbnb
Airbnb is probably the best place you can choose. You will be able to find cozy houses that are just 10 minutes away and that do not cost much for a one-night stay. By staying at Airbnb residences, there is no doubt that you will be able to save a lot of money. When it comes to parking, you will have to drive to Clifton Hill and start the search for an empty lot.
Conclusion
By following these tips, you can make sure that you will have a nice, comfortable, and a less expensive trip to the magnificent Niagara Falls. Do not forget to relax and take in the view since it is something that you will most certainly want to enjoy.