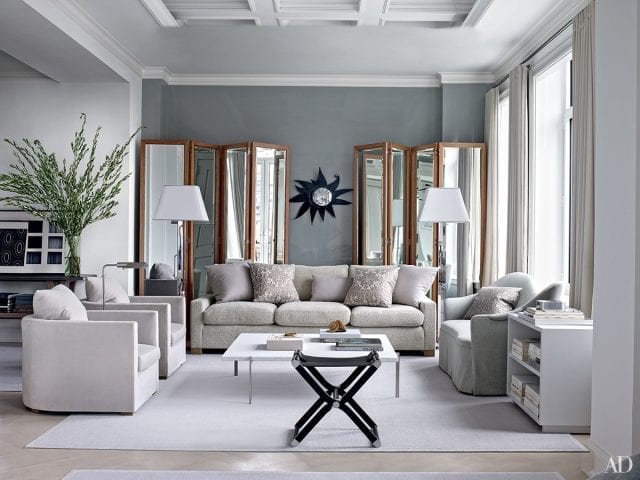 Although the kitchen has taken on a major role in recent years, the living room is still the heart of every home. A central room that we equip to rest, enjoy, work with, to be the representative of our home.
When we think of home decorating, a picture of the living room is created in our heads, and in our minds, we choose seating, armchairs, ornaments… No wonder most people are adjusting the rest of the apartment to the living room.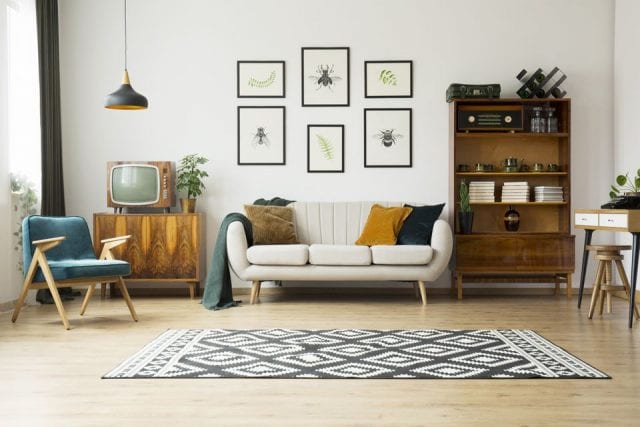 With so many options available, the types of styles, the decoration is not easy to choose for someone who does not know exactly what they want. But it's really a shame not to choose something interesting from all these options and leave it as an impersonal room with no trace of your individuality and style.
If you don't know how to decorate your space, you need ideas, examples, and suggestions to help you create a space that fits your needs, aesthetics, and capabilities. So we will help you.
And by the way, we will reveal a lot of tricks that are used by experts in interior design.
Furnishing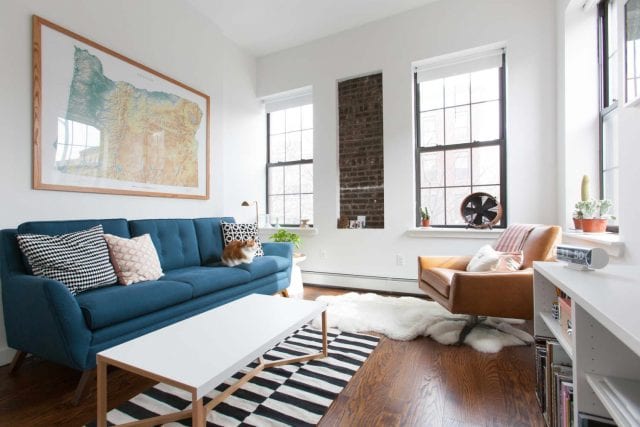 No matter how spontaneous you are and know what you want, by no means skip a very important initial part: planning.
There are reasons why experts do this, with careful planning you can see the advantages and disadvantages of selected pieces of furniture, colors, fabrics and have the opportunity to change your mind before it's too late. If you buy a fabulous sofa without considering the other elements, it is very possible that you will change your living room furnishings multiple times to accommodate whatever you choose unplanned.
Budget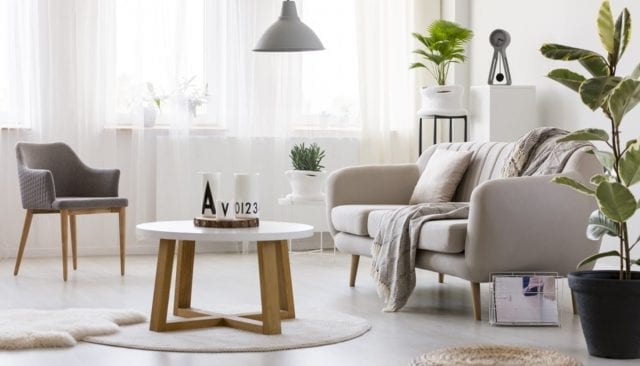 Always set a budget and never, but never set more than what you have for sure. There is no room for optimism here because things like this are always spent more than planned.
Divide your budget into furniture and related details, and first set aside for the most important parts.
Mirror of unusual design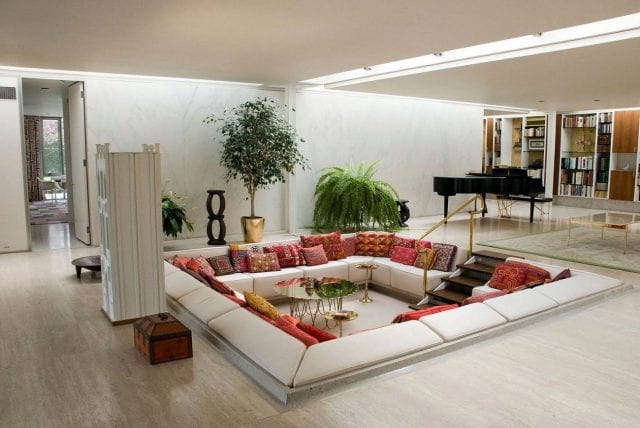 Mirrors are one of the best ways to make your living room more attractive. If you want an option that excludes Do-It-Yourself projects, simply lean it against a wall instead of screwing it or hanging it. Choose an unusual shape that is sure to attract attention. Remember that you can make small spaces visually larger by using mirrors.
Wall stickers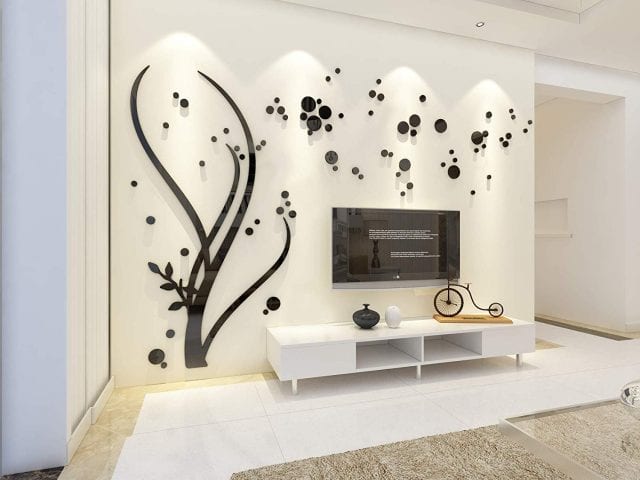 If you are looking for an alternative to posters or pictures, then consider creative wall stickers. Gluing does not take much time, and they come in many shapes, patterns, colors and sizes. They are also a great choice if you live in a rented space as they can be removed without damaging the walls. For stickers to really stand out, it's best to choose a contrasting color over the other decorative details in the room.
Furniture upholstery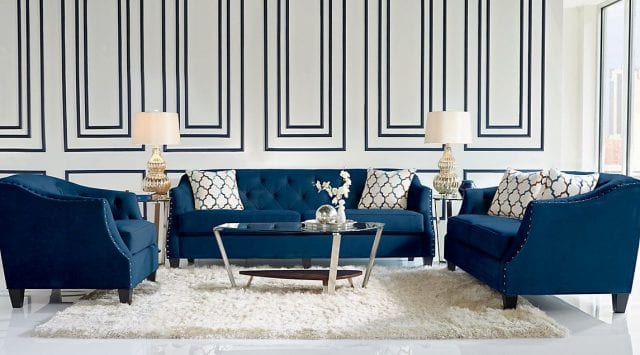 Removable covers that you can wash in your washing machine are a godsend – especially if you have children or pets. If you can, choose a sofa whose upholstery can be changed so you can change the look of your eye. For the relaxed version, which is now the trendiest, you can combine different upholstery or just supplement it with a few interesting pillows and you are ready to relax in a comfortable atmosphere.
Appliances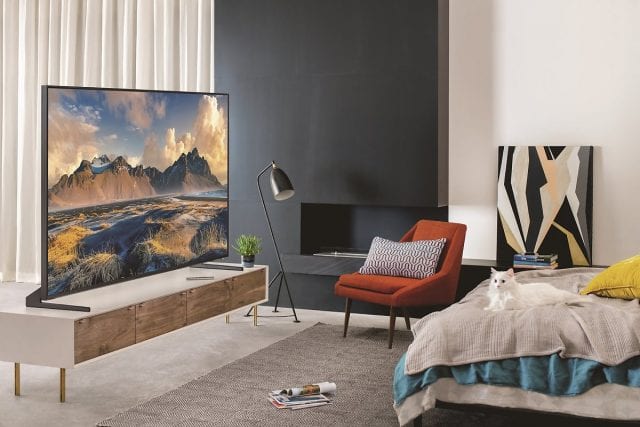 If you love modern technology or are a big movie fan or sports fan, choose quality TV. Also, don't buy too big a TV, the diameter and distance to be watched should be 1: 2. With a good quality TV you should have a good sound system. As the speakers are getting smaller today and are free of wires, you can easily fit them so that they are almost imperceptible, and give a atmosphere to the room when you play ambient music, for example.
Oriental music is a great choice to give the room a special vibe. If you are interested in this type of music, please visit pagalworld website.
Fireplace with logs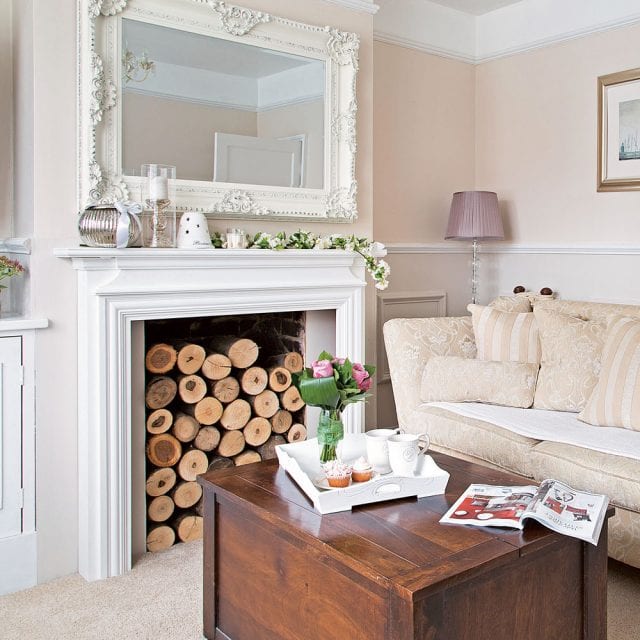 If you are not among the lucky ones to have a real fireplace, no worries – try this auspicious and appealing look instead. Fill the space with logs, and this urban chalet effect will bring a lovely, inviting atmosphere to your living room. During certain celebrations, simply thread a series of lanterns over the logs to get maximum holiday glow.
Photo gallery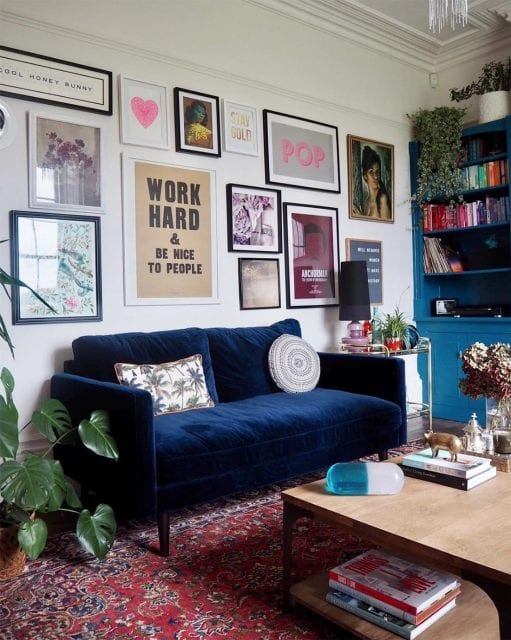 You spend most of your time with your family in the living room, so you should use that space to the fullest to exhibit your favorite photos and art in the mini private gallery. All you need to do is buy a variety of frames and learn how to hang pictures on the wall like a pro.
Accessories and trendy design – Add color and pattern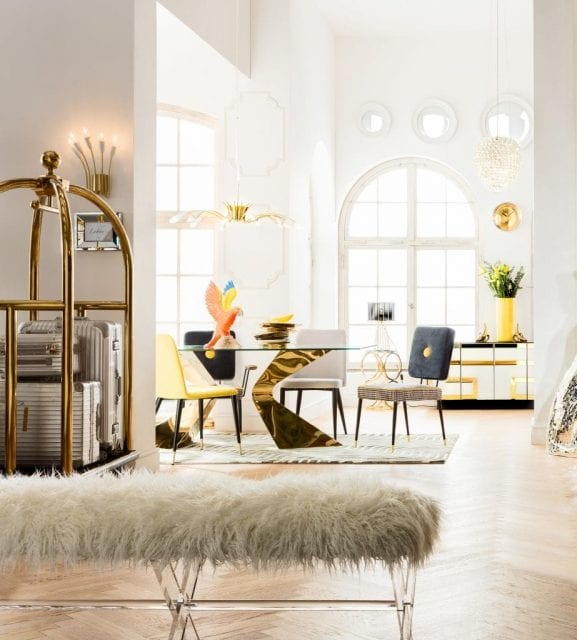 Accessories can do wonders by giving a whole new look with a small budget. It is sufficient, for example, to replace old pillows for new trends in different, but compatible colors. Why not also refresh your lighting by choosing lampshades of multicolored shades? To enhance the visual impression, match the color and shape with the vases, desk lamps and photo frames.
Rustic lounge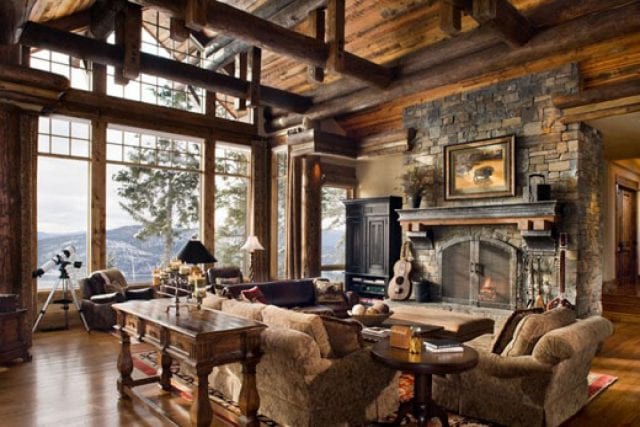 Rusticism in your home will be decided by those who see the warmth of the home in a slightly more traditional look: in the use of natural materials, first of all wood and stone, warm fabrics, traditional furniture…
Rustic style is inspired by nature and will be introduced into the home by those who want an oasis of peace and relaxation, as a haven of stress and the accelerated pace of life. This is why a rustic living room is more present in homes than in apartments.
The furniture is usually home-made in a color palette that reflects nature: all shades of brown and green, and with many "natural faults", the years and imperfections of the wood are not hidden, the stone is only surface treated, and the fabrics are cotton, fur, linen, lace ….
Thanks to the popularity of this style, there are many people today who are engaged in making practical and decorative rustic-style items, antique items can also be found on flea markets, and those who still love the modern way of shopping in almost every home furnishings shop will find rustic decor.
That's why you don't have to worry about arranging the living room to be practical and rustic, as you will easily find dishes, ceramics and larger pieces of contemporary quality furniture and rustic charm.
Conclusion:
These are just some of the ideas, and you can experiment in many ways by choosing the unusual design of carpets, curtains, wallpaper and many other things.