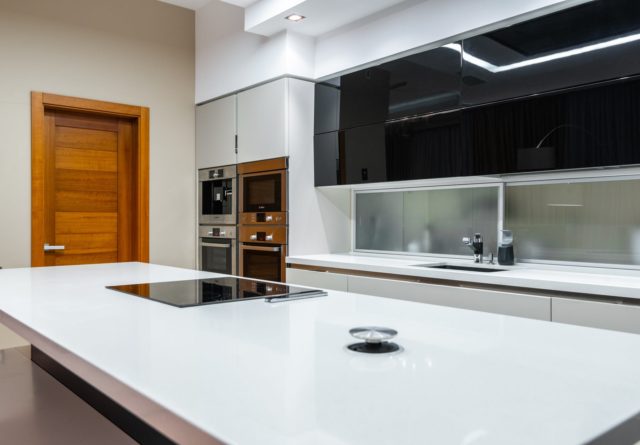 Creating your ideal kitchen requires a lot of time and effort. Because our culinary area should entail the ultimate multitasking concept, getting the style and layout right is essential. In terms of appearance and utility, it will always add value to your home. One thing you don't want to do, though, is to miss the finer points.
When planning a kitchen, we often overlook the most basic details, such as where the trash cans would go and how accessible the refrigerator should be when you're cooking.
If you want to save time, money, and stress, there are a slew of design blunders to avoid before you go headfirst into a remodel. As a result, stay away from these common kitchen design blunders.
Not Using Kitchen Design Software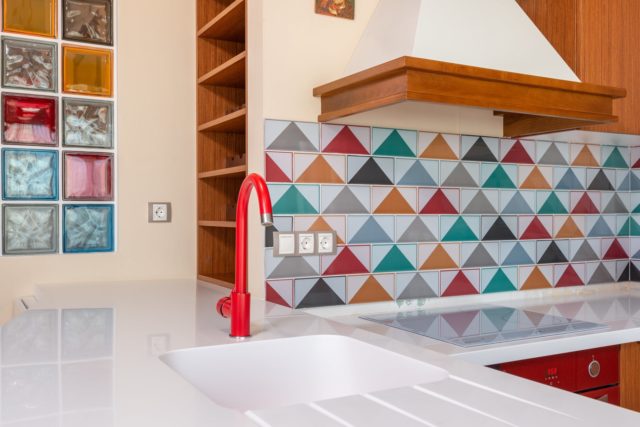 You may use free kitchen design software to help you combine your kitchen design ideas and visualize the design to see whether you like what you've come up with for your kitchen.
It's frustrating to pick a kitchen remodeling design that doesn't work with your kitchen once the professionals have finished their work. You can avoid disappointment by using kitchen design software to create the designs you want. This way, you can be sure you'll like them.
It saves you both money and time by not having to hire a renovation specialist to advise you on the kitchen design you require. You don't need someone to draft kitchen ideas for you and show them to you because remodeling professionals would charge you for that. You can experiment with many kitchen designs on the kitchen renovation program before deciding on the best one.
Visit foyr.com to learn about the best kitchen design software.
Insufficient Counter Space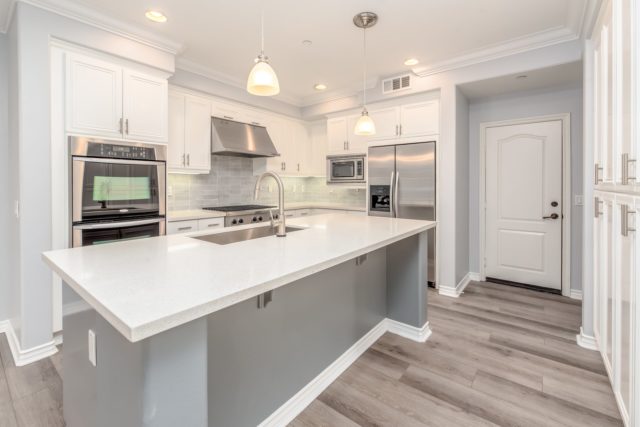 The lack of counter space is one of the most common concerns regarding kitchen design. You want as much open horizontal surface area in a kitchen as possible, considering all the culinary activities that require a countertop, as well as appliances that are permanently situated there. Adding an island or breakfast bar to an L-shaped kitchen is a simple method to accomplish this.
Leaving the Backsplash Out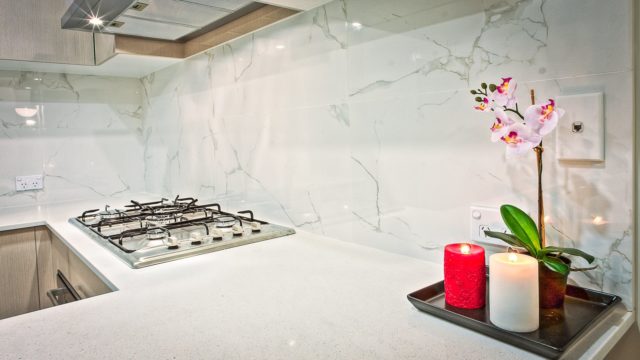 When it comes to budgeting or designing a new kitchen or remodel, the backsplash is often overlooked. Or, even worse, it is entirely absent from the plan. It may save you money in the short term, but it will cost you a lot of time and work in the long run.
Consider how much steam, water, and grease there is in the kitchen, and you'll see why putting a backsplash above the cooktop and counters is a thoughtful approach to keep things clean. Oil is considerably easier to remove from a tile, metal, or plastic backsplash than it is from paint or wallpaper.
Inadequate Ventilation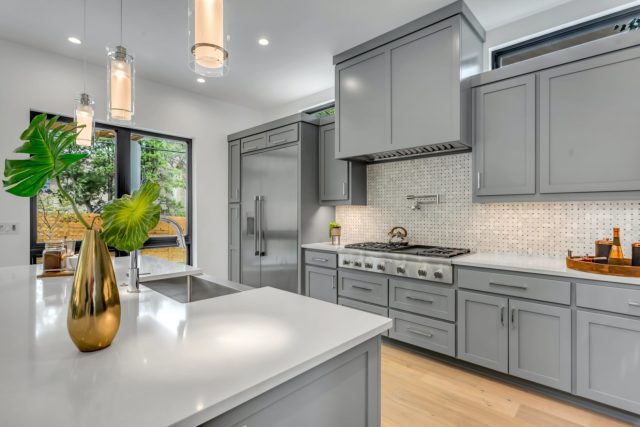 In the midst of foul cooking scents, even the most beautiful kitchen design fades. You realize the value of excellent ventilation if you've ever walked into someone's home and smelt last night's fish lingering in the air.
Range hoods that aren't very expensive circulate unclean, stagnant air, but a decent ventilation system will improve your kitchen's air quality. It also contributes to a cleaner kitchen and increases the life of your appliances.
Despite the high cost, a decent ventilation system makes cooking and dining more enjoyable, especially if your kitchen opens to a parlor or formal dining room.
The Mistake of Choosing the Wrong Kitchen Island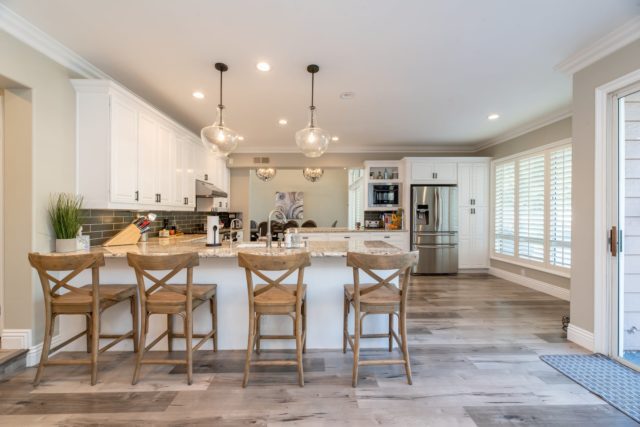 Kitchen islands are commonly associated with increased storage, preparation, and serving space. However, you might be shocked to hear that kitchen islands can take up a significant amount of room. Choosing the incorrect island or installing it in the wrong location can be a disaster, especially in a cluttered workspace.
Bottlenecks will form if islands restrict traffic flow to and from the sink, refrigerator, stove, and workstations. An island should be at least 4 feet long and 2 feet deep, with adequate space for people to walk around and work. According to kitchen design experts, an island should not be considered unless your kitchen is at least 8 feet deep and 12 feet long.
Unused Storage Area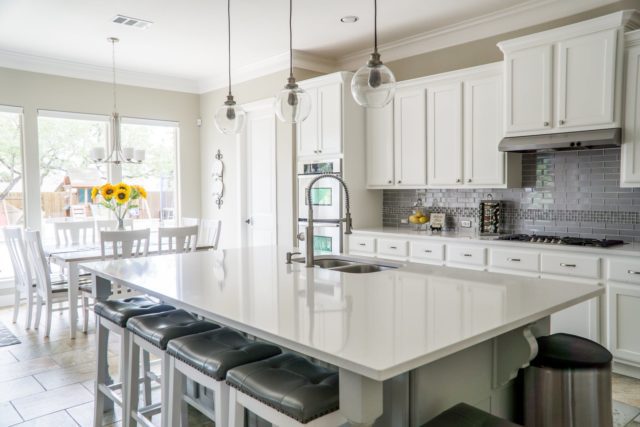 In most cases, kitchens are crammed with items. Not only that but some of the objects hidden behind kitchen cabinets are oddly shaped and require additional space, such as food processors and stand mixers. It can be challenging to find a place for your appliances that is also easily accessible.
Because built-ins are costly and the overall size of the space may be limited, not adding enough storage is a significant design flaw. Even tiny kitchens have wasted space, but with an innovative kitchen layout, you can curb this.
If you have a small kitchen, try installing extra-long upper cabinets with molding to add storage space. Use lights or foliage to attract the eye up the molding. You could also install cabinets over the refrigerator for more space.
It is a waste of storage space for large or seasonal kitchen products if you don't consider using it. Finally, place shelves across the lower kitchen cabinet's backs. It might result in an additional 4 square feet of kitchen storage space.
Obstructions in the Kitchen Triangle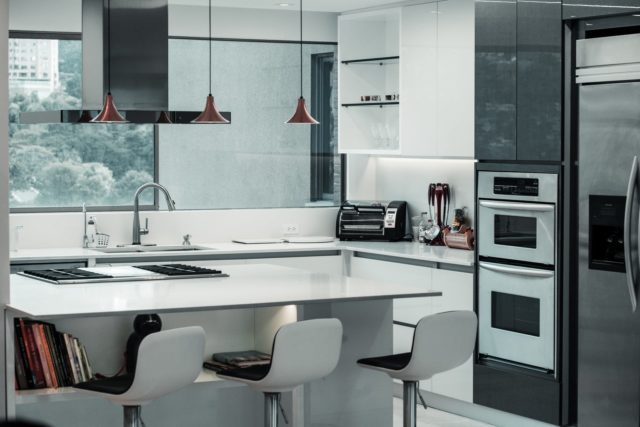 The kitchen triangle refers to the triangle formed by the sink, stove, and refrigerator. Designing a kitchen triangle necessitates careful planning and unrestricted access because it is the hub of activity. The sink gets the most use out of the three, but your triangle should also have convenient access to the stove, refrigerator, and countertop.
Your sink must, of course, be close to the plumbing. Kitchens are occasionally designed with sinks in inconvenient locations due to the arrangement of pipes. If this is the situation, get a plumber to relocate the plumbing so that the sink can be placed in the ideal location.
Conclusion
Our final piece of advice is to be diligent during the planning process to avoid making any mistakes with your kitchen design. Investing the time necessary to ensure that your new kitchen is flawless will pay off in the long term.