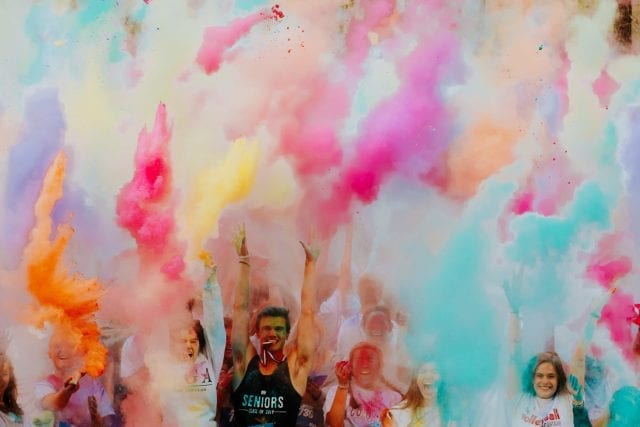 Although running is associated with exhaustion and keeping fit, it has always been a part of raising money for different courses. A color run consists of a range of participants that generate people to sponsor them to take part in a fun run. Though it doesn't end there.
Color runs incorporate the beauty as they are bombarded with colored powder at different points throughout the course. When passing the finish line, the participants are filled with every color of the rainbow. They are fun and enjoyable, making them a perfect family activity. This, in turn, has improved their fundraising strategies leading to an increase in the amount of money collected.
Tips for Organising a Colour Run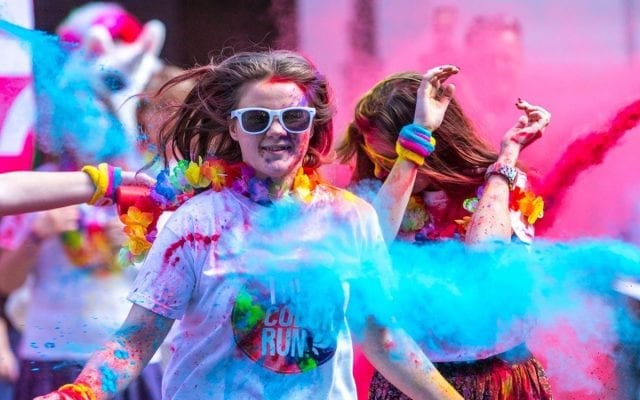 If you have a fundraiser coming up and you want people to run for funds, you might want to consider organizing a vibrant event. Having a fun run fundraiser will have your collections doubling and tripling beyond your expectations.
However, for your event to be successful, you will need to decide whether you need to employ a professional fun run organizer or make it a DIY project. You should note that the planning stage and execution of plans are the two steps that determine how well you will do. Some of the things that go into planning an elaborate color run include;
Safety – you need to find a location that is safe for all people. This is inclusive of physical and health safety.
Distance – the type of participants, will determine the length of the fun run will be. If you have children coming, their race will differ from that of the adults.
Volunteers – if you are planning all the fun run details, you need to seek volunteers to help you with setting up and running the event. Various duties need to be performed.
Rules and Regulations – ensure you study up the different policies that govern color runs. Also, educate your volunteers on how to go about their duties, especially the ones blasting to runners.
Prior Preparation – since the event is meant for fundraising, you need to ensure everything meets the standards. Ensure that you set up all the aspects of the run the day before to avoid the last-minute rush.
Raising Money in Colour Runs
For you to piece together a complete fun run, you will need to spend money. With all the expenditure, you should ensure that you make money that goes beyond the amount you spent.
Create a budget for the event and use it to guide your purchases. For everything that is not included in the budget, create a list. After the event, you will need to balance out the amount you spent and the funds you raised.
The idea behind charity runs is to get people to donate. However, some people who attend rarely contribute a significant amount. Thus, you should consider charging an entrance fee for all attendees. This gives you a fallback on funding the expenditure.
Although most people would be reluctant at first, you can introduce a running kit as compensation for the entry fee. Giving people a t-shirt or a wrist band makes them more open to paying. Also, present prizes for the groups that raise the most funds; this prompts people to put extra effort into fundraising.
Introducing carnival games and attractions is a great way to raise more money in your color run and give the kids more excitement during the day. Joylands are a perfect example of a company that can host carnival rides and games. Freeride passes can also be handed out throughout the day to the groups that have raised the most funds.
Cleaning Up After a Colour Run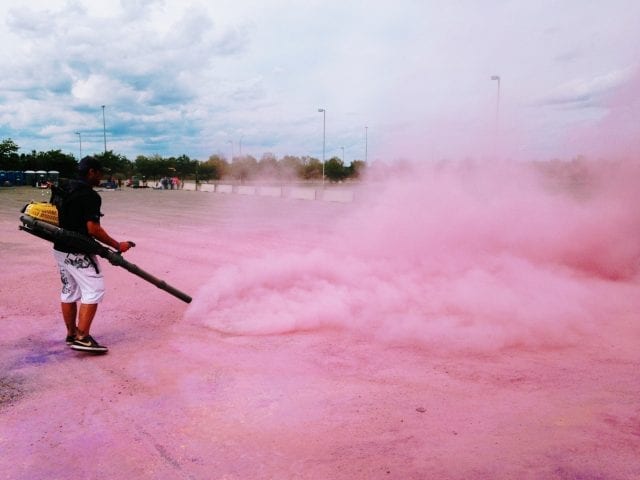 Two of the things you need for a successful fun run are lots of space and color. The event, though fun, could end up being a mess on the grounds it is hosted. Other than the different colors blasted on runners at various points, you will also have cardboards used for setups and plastic containers and bottles left by participants.
Since most people are worn-out after such a funfair, it easy to forget to clean-up. Ensure that your event does not cause harm to the environment in the name of fundraising. Hire professionals to do the clean-up for you.