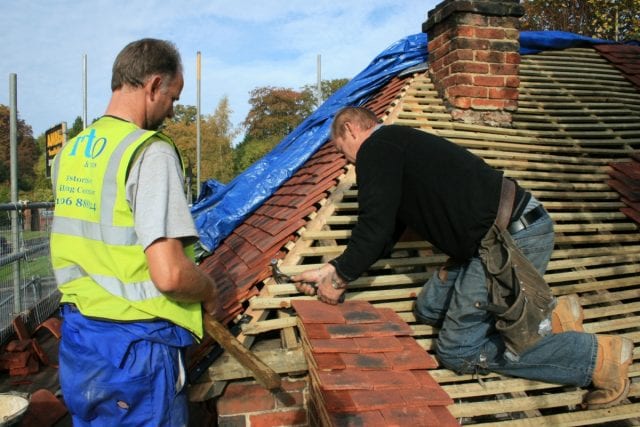 Often than not, roofs usually require repairs, many years before replacing is needed. These repairs are required for different issues such as leaks, cracks, blistered areas, missing shingles or even just repainting. There are a number of problems that require quick repair, some of them are highlighted below.
Why May You Need To Repair It
Below are five signs that you need to repair your roof.
Damaged Shingles: One of the things to look at on your roof is the shingles. If they have curling edges or corners are missing, cracked or even appear to be dented, then you need to repair it. Missing granules is also a sign that repair is required.
Clogged Gutters: Clogged gutters are also indicative of the need for repairs. If you come across sludge, granules, and pieces of shingles in your rain gutters, it shows that it is in need of repair.
Wet Spots And Algae Growth: The color of your roof can tell you a lot about the state in which it is in. In case you notice signs of algae or streaks and dark spots, it is a sign of moisture. Your roof, therefore, needs repair as soon as possible.
Exterior Light: Seeing the sunlight through in it, is not a good sign at all. Simply make your way to your attic on a sunny day to check. If you are able to see the sunlight through in, it is clear that it needs to be repaired.
Sagging: A sagging roof is also a sign that repairs are needed. It should be more or less straight along the sides, if not it needs to be worked on. You can take a look in your attic to check for interior sagging.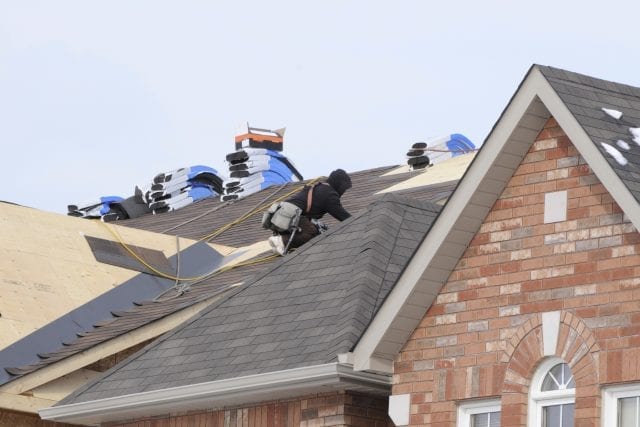 DIY Roofing Vs Professional Roof Repairs
When it comes to repairing, you have two choices which are; doing it yourself approach or hiring a professional. Both options have pros and cons. Some are discussed below.
Pros Of DIY Roofing
Quick Fixing: Fixing by yourself means you do not have to wait around for anybody. Once you spot the problem, you can go ahead and fix it in no time.
Cost: Doing it yourself saves you the cost of paying a professional.
Cons
Safety: Your safety is not guaranteed when you carry out repairs by yourself. There's always a possibility of getting injured by equipment, falling off or getting hurt in some other way.
Warranty: You can compromise the manufacturer's warranty on the material when trying to repair it.
Pros Of Professional Roof Repairs
Saves Time: Paying a professional means you have a skilled hand, who can fix your roof within a shorter time frame. You can go about your normal tasks, while the professional is at work.
Risk: You do not get to climb or handle heavy equipment. You are therefore safe and free from health risks.
Warranty Coverage: By hiring a professional, you keep the workmanship warranty intact, thereby saving you extra cost.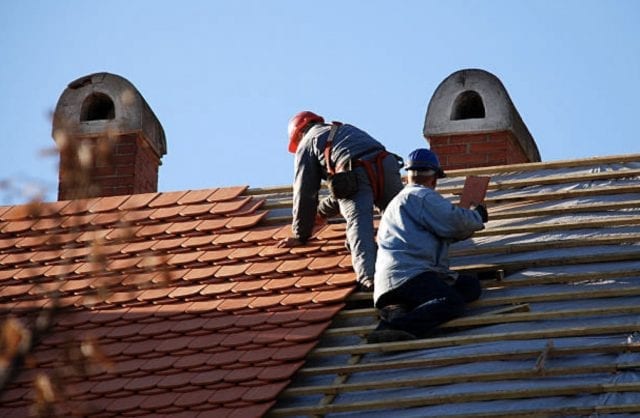 Cons
Costs: The cost of paying a professional might prove too much for a job you can do by yourself.
Unfinished Job: There is also the possibility that your job can be left unfinished by shady professionals.
In conclusion, while a do it yourself approach seems to be the cost-effective option. It is best to always hire a professional company, like ModernGroup. This is because the cons of a DIY approach, outweigh the pros and you might end up spending a whole lot more in the long run.