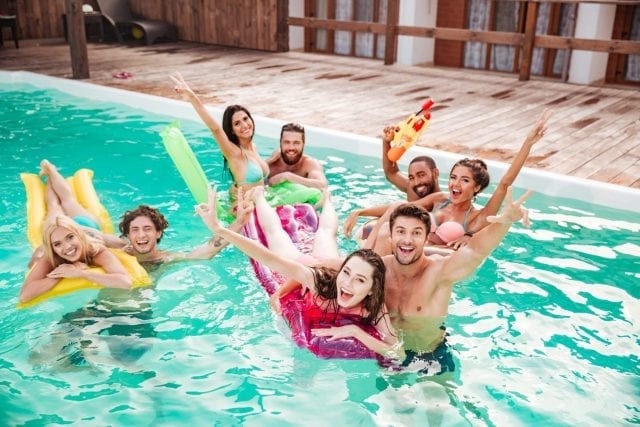 10 million houses in the United State have built-in pools. When you consider that there are around 327 million people living in the country, our pool to person ratio isn't that high. Because of that, if you own one of those rare houses that feature a giant body of water that's dugout in your yard, you have a responsibility to your community. That responsibility is to throw an awesome pool party before the summer is over!
In all seriousness, throwing a pool party in the tail-end up summer is a ton of fun. As a matter of fact, we're willing to bet that you've probably thrown a party or two in the past. To get the most out of your next summer shindig, follow these 8 awesome steps.
1. Pick a Theme
Sure, you could just have your friends over and have them swim in your pool without a theme. That wouldn't be anywhere near as much fun as having a theme though! Given that there are thousands of fun themed pool party ideas out there, our advice is to pick one that suits you and run with it – click here for more detailed ideas!
Some cool themes off of the top of our head (that you can totally use by the way) include a luau, sharks, summer camp, and James Bond!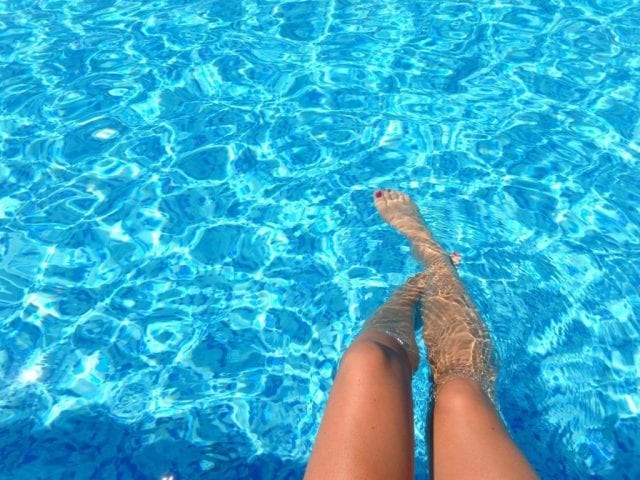 2. Pick Your Guests
The art of picking guests when it comes to summer pool parties isn't something that should be taken lightly. If you pick too many people, you're going to spend a ton of money. If you pick too few people, your party's energy will below.
What you want to do is find a volume middle ground and, if you can, try to make sure that every guest that you invite has at least one person besides you that they know well enough to spend their time with. You'll also want to avoid inviting people that have drama with one another. Nothing ruins a pool party quite like people's petty problems.
3. Come up With Your Signature Cocktail
Beverages at a pool party can get pretty expensive. That is of course unless you select a signature cocktail. A signature cocktail is a pre-mixed cocktail that you put in a large dispenser. People then serve themselves from it throughout the party.
Your signature cocktail should be tasty, cheap to make and one that complements hanging out and having fun in the sun. Watermelon tequila refreshers, strawberry lemonade mojitos, and classic strawberry daiquiris are all safe choices.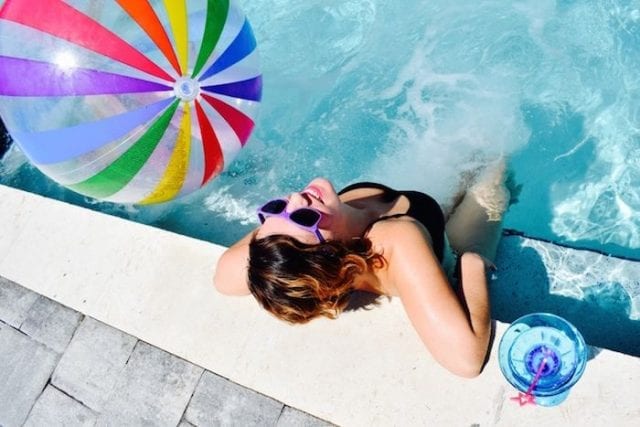 4. Bust Out the Finger Foods
Nobody wants to have a formal sit down dinner at a summer-food party. People just want to be able to grab some food to satiate their hunger and keep on partying. To facilitate that, make all of your foods grab-and-go friendly. Some popular summer grab-and-go foods include pizza, hot dogs and iced shrimp.
We also love parties that have snack areas filled with chocolates, pretzels and of course, popcorn.
5. Pile On the Sunscreen
If your pool party is going to be during the day, your guests are going to need sunscreen. Sure, you'd assume that your friends would bring their own. The truth is though that a few will probably forget and when they do, they're going to get burned and go home.
Protect your party from being ruined by the sun by having a sunblock station where people can pick up and spray-on sunscreen during your party. Be sure to include facial sunscreen in your offerings for people that have sensitive skin.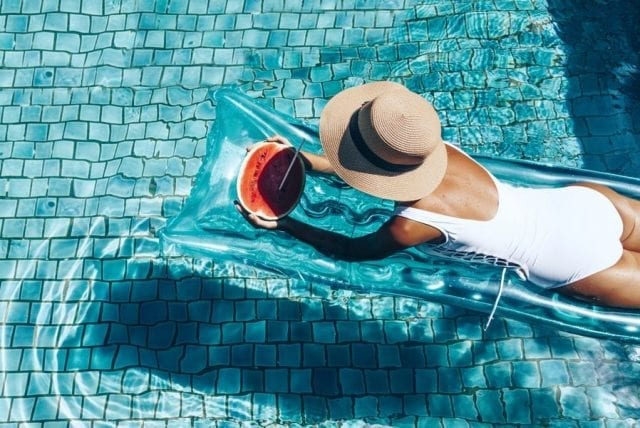 6. Designate a Lifeguard
If you just have adults at your pool party, you probably don't need a lifeguard. Just make sure that everyone at your party is aware in case somebody has a little too much to drink and needs an assist. If you have kids or babies at your pool party though, a lifeguard is a must.
There are more accidental backyard drownings that take place every summer than any of us would like to believe. The last thing you want is for your backyard to become the next place where something horrific like that takes place.
Whoever you ask lifeguard should be focused on managing the pool and not distracted by your summer party's fun. If you think that finding somebody like that among your friends is going to be hard, splurge and hire a professional lifeguard for the day.
7. Turn Up The Jams
What good is a pool party without music? Not very good at all. Subscribe to Spotify, Apple Music or another digital music service, create a summer pool party playlist and let the tunes roll! If your guests have any tune requests, you're welcome to accommodate if you want to be nice… You're also welcome to let them know that you're not a big fan of back-seat DJ's.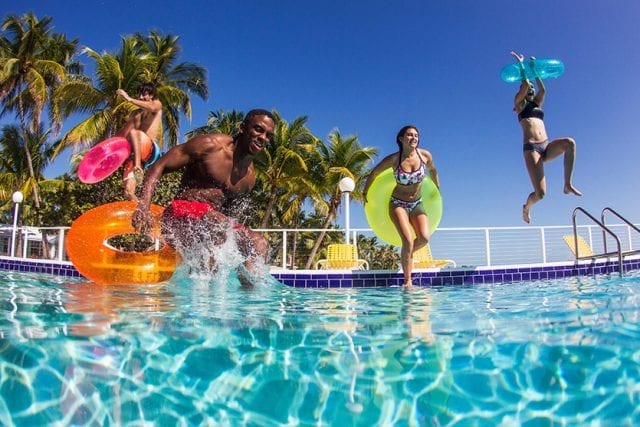 8. Plan For the Night
If your pool party is going to go into the evening (and it better), plan for when the sun goes down. Make sure that you have great nighttime lighting, that your pool has an underwater light for safety purposes and do not forget to light plenty of citronella candles to keep those pesky mosquitoes away.
Our Final Thoughts on Throwing the Ultimate Summer Pool Party
All it takes to have a decent summer pool party is a pool and a group of good friends. If you want to host the ultimate pool party, you're going to want to put a little more thought into the festivities and use our tips above.
We hope our suggestions get the wheels turning in your head and we invite you to check out more of our lifestyle content if you need additional party inspiration!