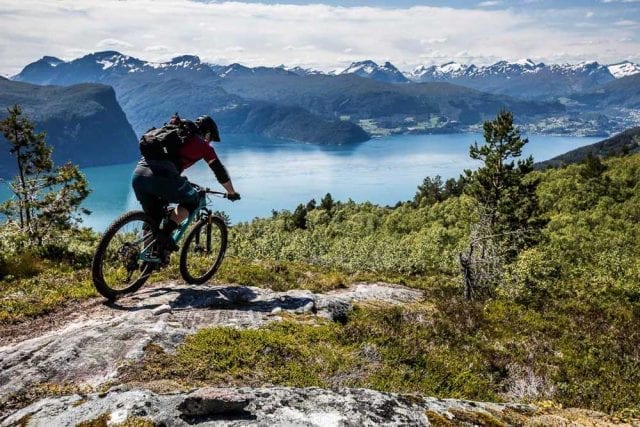 It is hard to choose which mountain bike you should buy, and there are a few features that you should keep in mind when choosing one. They are:
1. The bike style – different riding styles require different bike styles, so the first thing you should think about is where and how you are planning to ride the bike.
2. Key features – the most important ones you should focus on are the wheel size, frame materials, gearing, brakes, and suspension.
3. The fit – you will need to make sure that your bike fits you well. In order to achieve the perfect fit, you should go down to a bike shop and try it yourself.
In order for you to choose the bike that will be perfect for you, here is a list of things you should pay attention to: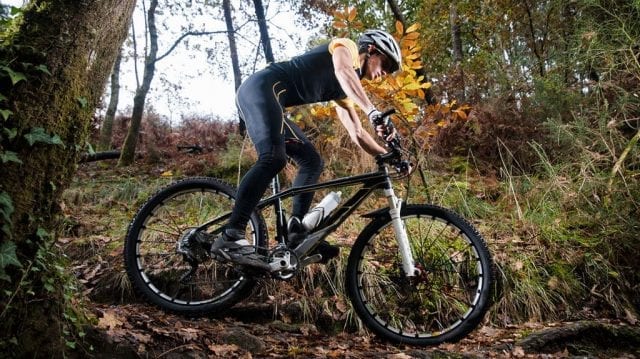 Types of Mountain Bikes
1. Trail bikes – this is perhaps the most common mountain biking styles because it is not categorized in any specific type of racing. If your goals are to meet up with some friends at the local trailhead and riding through a mixture of descents and climbs, this would be the perfect style for you. Trail bikes are dun, efficient, and have a sensible overall weight.
2. Cross-country bikes – this style implies fast riding, with an emphasis on skillful climbing. This is an efficient, and low weight bike, which is great if you are considering competitions, or if you would like to ride fast with some of your friends.
3. Fat bikes – the oversized tires give these bikes excellent traction, especially if you are planning in riding through sand or snow. Fat bikes are great for beginners because the wide tires will provide stability while the rider chooses to ride through rough terrains.
4. All-Mountain Bikes – you should think about these bikes as riding on steroids, with bigger climbs, as well as longer scarier descents. These bikes are designed to perform well on steep descents.
5. Downhill/Park bikes – these bikes are mostly for lift-serviced bike parks. Downhill bikes are tough and big, and riders should wear full-face helmets and body protection as they perform jumps over rocks, wooden ladders, and berms.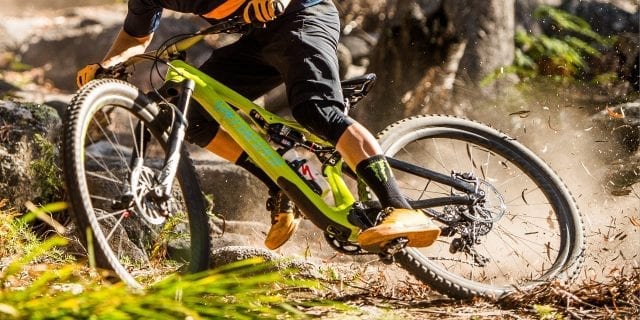 Mountain Bike Features
The two key features are the suspension type and the wheel diameter, and these should help you determine the type of terrain a bike is capable of handling. Here is a list of mountain bike suspension types:
1. Rigid – not the most common type of mountain bikes, but rigid ones do not feature any suspension. Maintenance is easy and they are usually less expensive, but most riders choose bikes with suspension for comfort. Fat bikes are usually rigid since riders find that the tires and low tire pressure absorb all the bumps on the trail.
2. Hardtail – this type has a suspension fork at the front, but the rear has no suspension. Hardtails are less expensive and have fewer moving parts. Cross-country riders usually choose hardtails as they allow direct transfer of power between the pedal stroke and the rear tire.
3. Full suspension – there are various full-suspension bikes, but the basic idea is for the front and the rear fork to absorb the impacts on the trail. This reduces the impact on the driver and makes the ride more enjoyable.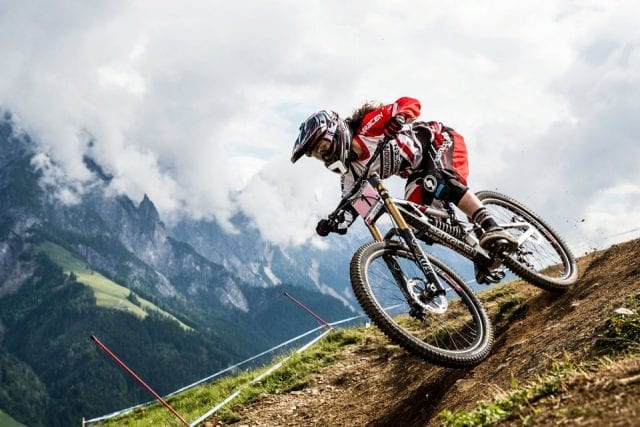 Mountain Bike Frame Materials
The frame will impact the bikes weight, ride quality, strength, and price. Aluminum alloys are used the most for the bike frames. Other materials might include steel, titanium, and carbon fiber. Steel is strong and offers a smooth ride, titanium is light and strong, but it is quite expensive, and carbon fiber is common on cross-country and fat bikes for its strength and low weight.
Conclusion
Keep in mind that in order to have trusted mountain bikes, the fit needs to be right for you. It will need to be right for your height, flexibility, and your riding style, and a properly fitting bike can improve your handling on the terrain. It will also help you tackle more challenging rides.