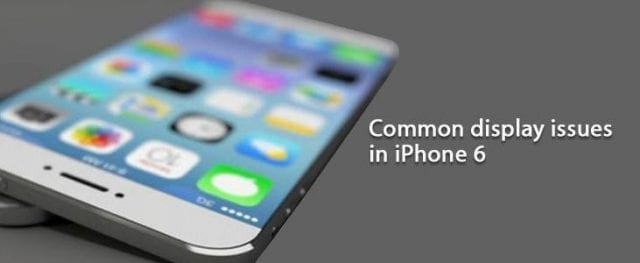 Apple has launched iPhone 6 in the year 2014 and the phone has sold like hotcakes in that time. Many people have enjoyed its features and functionalities and thus, iPhone 6 has some loyal customers. But after some time, several issues have arisen. The display problem is one of the problems that many people have faced on their iPhone 6.
Though you can fix this issue, still if the problem continues, you can take your phone to an iPhone repair in Delhi.
Let's take a look at common display issue in iPhone 6
Unresponsive touch screen: It has been found that after some upgrades and connection with desktop software', iPhone 6 users complained that the touchscreen has become unresponsive to gestures. Some users even complained that the entire touchscreen remained unresponsive for a long time. While on the other hand, other users have claimed that the touchscreen has hung up when they use their device in portrait mode.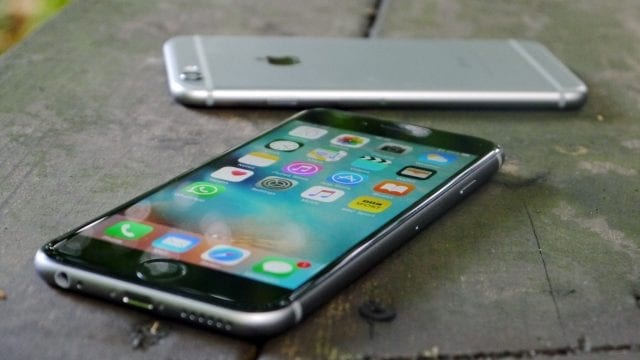 Apple enthusiasts have figured out the problem and according to them, it was due to a software incompatibility which led to memory allocation problems in the device and thereby, the touchscreen has become unresponsive or frozen.
Solutions: You can rectify this problem by performing any of the following steps.
1. Restart your iPhone: In most of the cases, small bug problems like this can be solved by a simply rebooting your phone. For this, you need to hold down the Sleep or Wake button and Home buttons simultaneously for some time until the logo of Apple appears. You also need to ensure that your iPhone has adequate battery power and the battery is undamaged. Because these two can trigger your iPhone screen to act weird.
2. Configure your display settings: Some iPhone users who have faced these problems can overcome it by lessening the screen brightness. You can disable auto-brightness and wait for some time. You can even go to Home screen and then, select Settings-> Display & Brightness-> Turn off Auto-Brightness. And lastly, just set the brightness by dragging the slider under Brightness.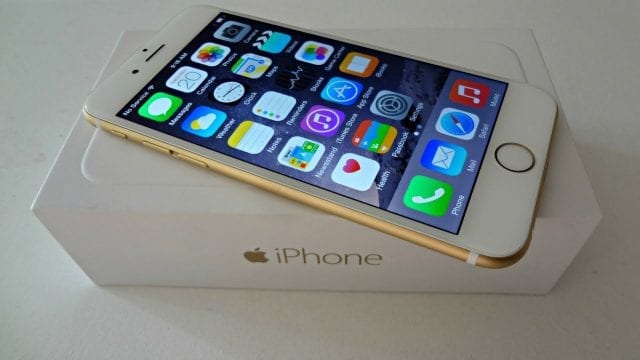 3. Enable reduce transparency feature: iPhones who have iOS 9, this option can be accessed through Settings-> General-> Increase Contrast-> and then you need to tap the switch next to Reduce Transparency in order to turn it on. It is true that Menu options may vary depending on which iOS version is loaded in your iPhone. Enabling this feature may make the text a little more readable on your phone. But this is a temporary solution which is used by some users who have faced problems on an unresponsive touchscreen and random flickering on their screen.
4. Check memory status: If there is an issue in memory, then frozen and unresponsive displays are common indicators. These things are common if there is not sufficient memory on your device. If you want to get rid of this problem, just check your iPhone and make sure that your phone has sufficient memory storage.
5. Factory reset your phone: This could be the last option. This method will not take much time and also wipes out your important iPhone data while restoring it to factory default settings. Therefore, this method overcomes the screen problem that you are facing because of corrupted software.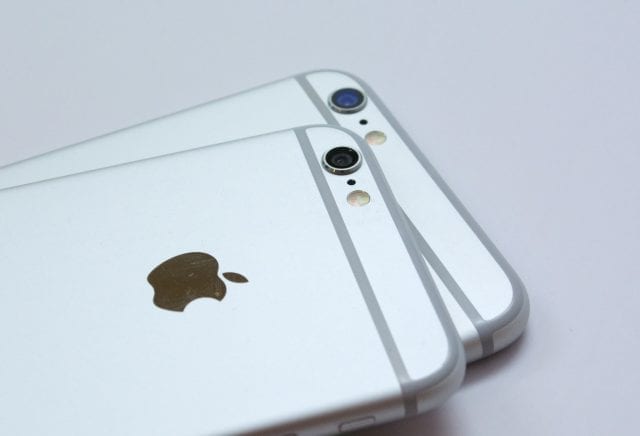 If the screen problem still persists, then something is wrong in your hardware. You can perform the following methods to overcome it.
1. Clean your iPhone 6 screen: Sometimes dust or grime that have accumulated on the display of your screen may cause unresponsive touchscreen. So, clean your phone's screen to remove dirt and dust.
2. Replace LCD screen: due to a defective LCD, you may face problems like unresponsiveness, flickering or frozen touchscreen. So, go for an iPhone 6 screen repair Delhi to overcome the issue.
After performing all these steps, if still there is a screen problem, contact a nearby iPhone repair or service center.