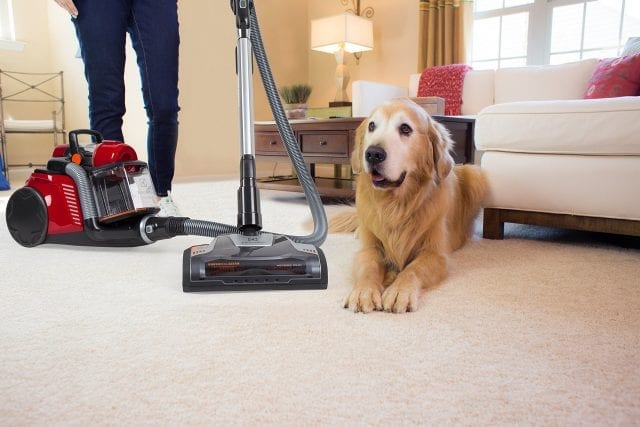 So what is a better investment the old school bagged vacuum or the bag-less version? Before I get into which vacuum I think is better, let me explain the difference of each type.
Bagged vacuums
A bagged vacuum cleaner uses a vacuum bag to capture all the dust and debris that you capture when vacuuming your carpets and floors. This type of vacuum cleaner uses replaceable bags as a filter that like I mentioned sucks up all the dirt but at the same time enables air to flow through the bag.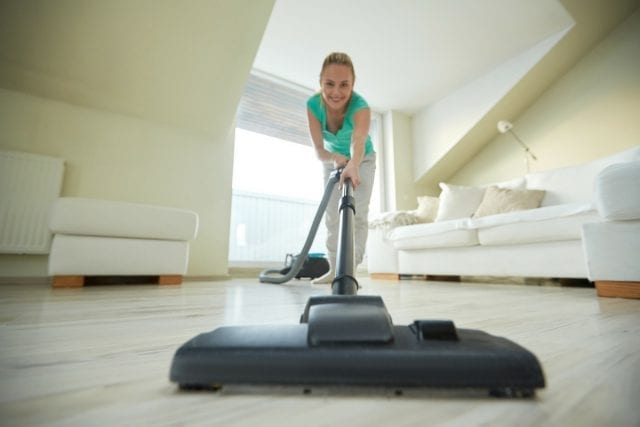 Bag-less vacuums
On the other hand bag-less vacuum cleaners have no bags, they use filters to capture dirt into something called a dirt cup, that you can easily empty when it becomes full of dirt. So which one is better, the bag-less of traditional bagged vacuum? I have listed the benefits and drawbacks to each type.
Bag-less :
very easy to empty
can easily see when it's time to clean out the dirt cup, because of the clear plastic view
more contact with dirt and debris
can be messier
filters need cleaning or replacing
Bagged:
need to buy vacuum bags
less contact with the dirt and debris, since it's in the vacuum bag, you never have any contact with the dirt
Personally I like the bag-less versions, there are no replacement bags to purchase and that means I save money. Yes, it can be a bit messier, but I just clean my vacuum on the patio, so if any dirt falls out it's not in my living room. All in all, it's more of a personal preference than anything.
Compare the best upright vacuum cleaners, from bag-less to cordless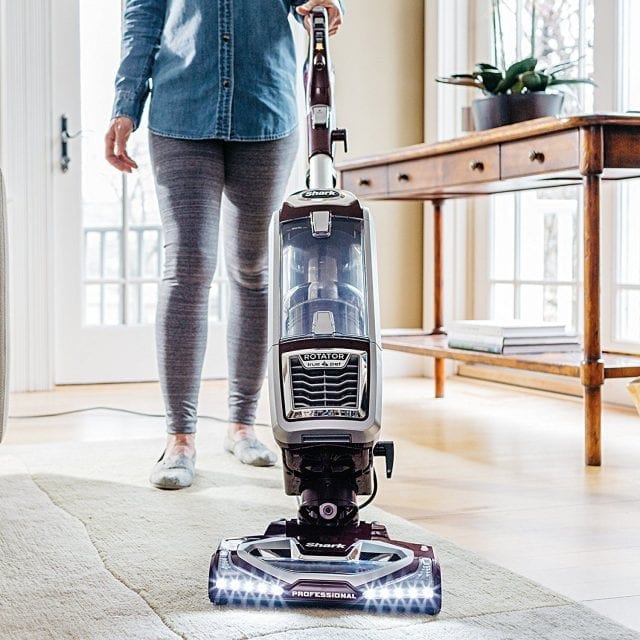 Every vacuum cleaner is designed for a certain situation and need. Upright vacuum cleaners are the best way to clean all types of floors, from shag carpets, hardwood to ceramic tiles, even concrete! Designed to be used on large areas you can clean your home or commercial office most efficiently with an upright vacuum cleaner than with any other type of machine.
These vacuum cleaners are not made to clean tight areas, such as inside your car and shelves. An alternative would be to use backpack vacuums or handheld vacs. And since uprights can be quite heavy it is suggested that you don't carry them upstairs as they can put lots of strain on your back.
Upright features to look for:
Some of the features you should look for in an upright include a vacuum that comes with accessories such as a crevice tool (for hard to reach areas) and an upholstery brush (perfect for cleaning sofas and couches). If you want to save some money on vacuum bags, then consider a bag-less model. Also, upright cordless vacuums are perfect if you don't want to drag the cord all over the house, or if there isn't an outlet nearby.
If you are worried about harmful dust and allergens consider a hepa vacuum. These machines will rid your home of all type of dust mites and dangerous allergens that are lurking in your carpets.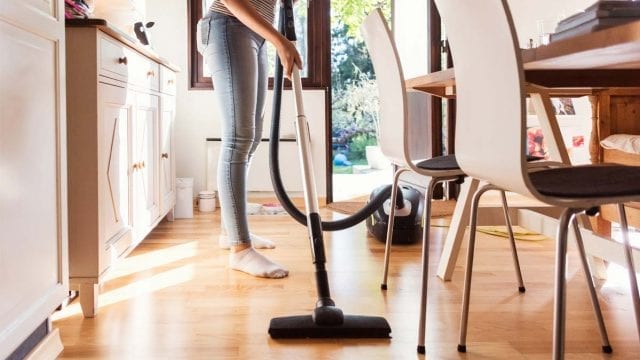 A few vacuums to review & compare:
Shark Navigator Upright Vacuum
Shark Navigator Lift-Away
The selection of upright vacuums is over whelming to say the least. Names such as Hoover,  Shark Navigator & Rotator are some of the best brands on the market.