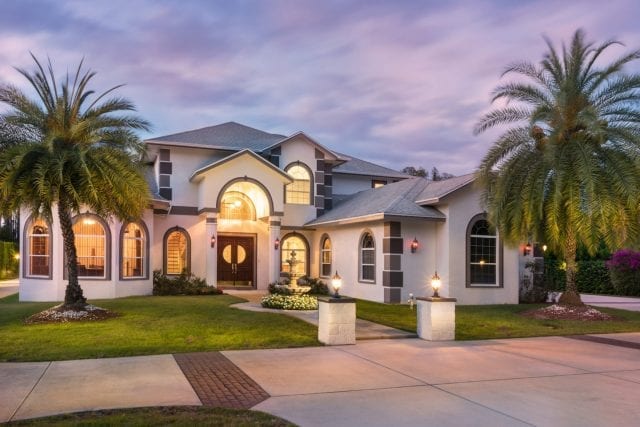 The sunshine state often tops the list as the go-to destination for many retirees in the United States, and for good reason. Between the beautiful climate, abundance of outdoor recreational activities, and lack of state income and estate taxes, it's not surprising that so many people look to the southern getaway as the perfect place to enjoy a long retirement.  
However, with all the benefits Floridians experience, there are some important quirks to consider if you're planning a move there or intend on breaking ground anytime soon to build your dream home in the state. We all know that Florida's climate is great for enjoying a relaxing day at the beach, getting in 18 holes at your favorite golf course, and hunting for those elusive tarpon on an exciting fishing trip, but most of us also know about the other side of Florida weather. Everyone's thought about a beautiful pool and a nice garden, but here are 3 things everyone should keep in mind when building their dream home in Florida that you may not have considered.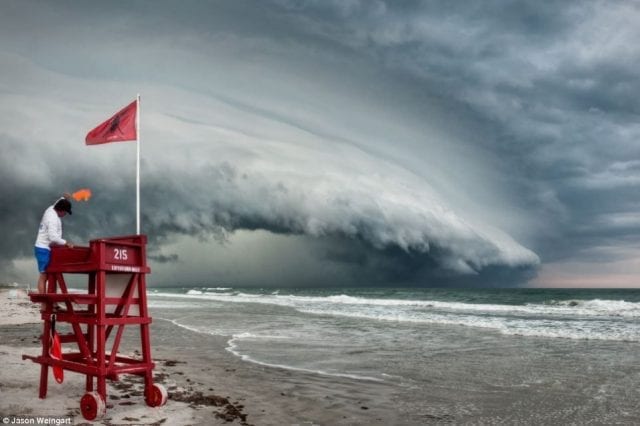 Bad Weather  
Floridians are no strangers to inclement weather. June 1st to November 30th officially marks the storm season in Florida where residents need to be prepared for harsh winds, heavy rain downpour, and the possibility of hurricanes. The majority of homeowners aren't directly on the coast, but even the side effects of hurricanes and tropical storms make their way inland as well. 
Keeping in mind the potentially harsh weather is important for home builders in the state, especially when building your dream home. If that's the case, you'll want to make sure you're prepared for the long haul and have a house that can stand the unique weather patterns in the state. Speaking with a contractor or home builder will help with the specifics, but in general, homes in Florida differ from other areas like the midwest where you'll be best to take precaution with things like: 
Elevated lot/driveway to drain water away from the home 

 

Stem wall foundation to raise home and reduce risk of flooding 

 

Reinforced concrete block construction 

 

Reinforced garage doors 

 

Underground power lines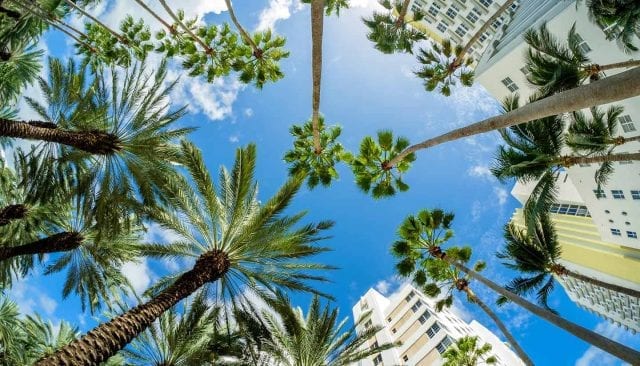 Climate  
Don't let talk of hurricanes and tropical storms scare you though. The majority of your time spent in Florida will be worry-free from storms; it's just always a good idea to invest in the proper precautions ahead of time for peace of mind and personal assurance.  
For all the time spent in the actual sunshine in Florida, there is another factor to consider when building your home and that's the humidity. Along with tax benefits, Florida's climate is one of the top attractors bringing people to the state, but it's also something to keep in mind for your home.  
To some, the humidity isn't a problem, but that doesn't mean it's not impacting your home. High humidity can cause damage to your home if not kept in line by creating an environment that's good for mold, rot, and allergens. To combat that humidifiers and dehumidifiers are often used. You may have used a small portable humidifier or dehumidifier before, but when looking after the well-being of an entire home, your best bet is often to get a whole-house unit installed to work with your HVAC.  
Preparing for the Future  
The last thing to remember when building your home is what you're going to do for the future. If you're building a dream home, then chances are you're preparing to settle in for a long time, especially if you're getting ready to retire. That means you'll need to cover the basics like homeowner's insurance in the event of an accident or bad weather, but it also means preparing for the little things.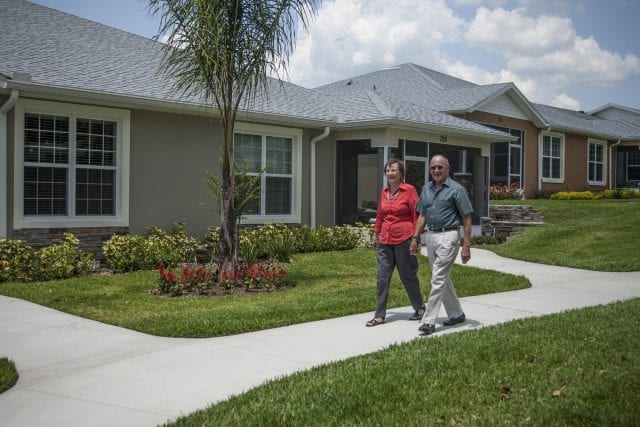 What are you going to do if you lose air conditioning in the middle of a hot Florida summer? Are you likely to be able to fix it yourself? Do you know how to or do you have the time to? For many people, the answer is likely no, especially as they're looking to enjoy their retirement to the fullest. Preparing for future hiccups in your home can be done with a home warranty. When building your dream home, take a look through a Florida home warranty company list for 2019 to see your options and get the best deal.  
Warranties are great choices for those who don't want to deal with the hassle of repairing and replacing appliances or fixtures that are crucial to their homes. Like the preparations you take to handle bad weather, warranties ensure that you'll be able to handle unexpected mishaps throughout the house, leaving you with more time — and money — to get back out on the beach and enjoy your time.