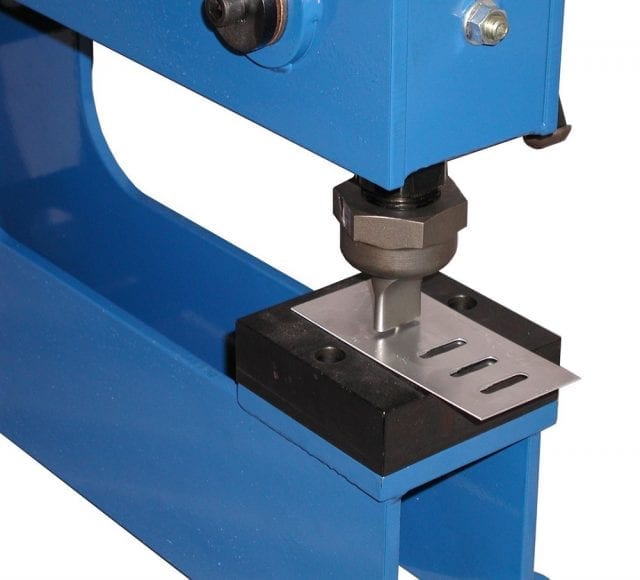 Today punch and die accomplish more than just punching holes. They are able to complete numerous processes on the same machine, such as forming, tapping holes, extruding, ribbing, removing burrs from the parts and so on. Punch and die manufacturers understand the need for having the flexibility to complete multiple processes. Therefore to stay competitive, they design and build metal punch and dies which could virtually eliminate time-consuming secondary operations. Well, here are 10 advantages of metal punches and dies.
1. Ever evolving metal punches and die technology
Initially, punching technology featured a single tool with a corresponding die. It required a certain die clearance to force its way through the material to make a hole or certain geometric shape.  Gradually the designs evolved wherein material processing was accomplished by tracing a template pattern, a great improvement over files and shears. The new techniques allow a part to be processed faster, more accurate and consistent than previously used methods.
2. Increased axis speed and punching hit rates
Computer designed metal punches and die created the ability to control toll hit positions numerically. Punch and die manufactures found ways to automatically change tools, rotate them and control the position with the CNC punch machines. Today's metal punches and dies have great axis speeds and punching hit rates.
3. Ensures stability and precision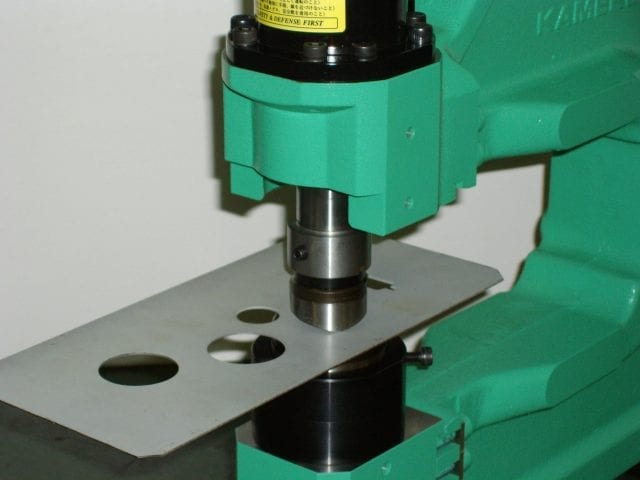 The material used for metal punch and die are high wear resistant. Also, they are fixed with long-term stability. This ensures the standards of high precision and stability.
4. Reliable, easy and safe to operate
The design of metal punches and die are generally very safe to use. With proper clearance between the punch and die the slug is removed and this ensures that the tooling lasts longer. And such tooling is reliable and safe to operate.
5. Can work a variety of materials
The punching tool is not limited to one type of material. Punch and die manufacturers use metal punches and die to process a variety of materials. Some of the basic materials are stainless steel, steel and aluminum plastic, ceramic and so on.
6. Can benefit all spheres of life
The components created by a metal punch and die can be seen in all areas of life: transport systems such as trains, automobiles, trucks, trailers, lawn, and tractor equipment. You could also find them in exercise equipment, lamps, lighting, and indoor furniture and construction materials.
7. Ability to punch the most difficult materials
One of the most difficult materials to punch is stainless steel, especially where the strength of the part is essential for a particular application. Due to higher tensile strength, tapped holes are often found in them. Since this material is immune to rust and could be readily sanitized, it is the most sought out metal by the food service industry and medical industry. Despite the heavy demand, the metal punch and die process are able to create all the products that are required.
8. Labor Saving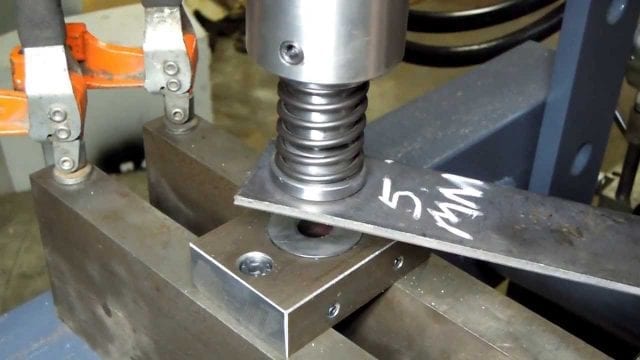 Metal punches and die could save a tremendous amount of labor costs. This tooling is generally paired with a corresponding feeding device. Also, automated production ensures that the parts are produced with minimum labor cost.
9. Low on scrap high on production
In certain operations such as progressive stamping, a major portion of the metal sheet is used up in the process. The punch and die stamping tool could include processes involving coining, punching, bending and shaping the product in the desired way. Such processes reduce or even eliminate scrap and increase production. This again aids in reducing the manufacturing cost.
10. Efficient repeatability
Metal punches and dies are designed with a hard material to ensure the production is of high volume without die degradation. In other words, the metal punches and die can create more parts of good quality and reduce the ratio of failed parts.
Efficient punch and die manufacturers ensure that their metal punches and die to provide the lowest cycle times per part. Longer runs ensure that the parts are produced in a shorter time. Punch and die manufacturers also ensure that their metal punch and die designs are long lasting. These are the advantages of metal punches and die.