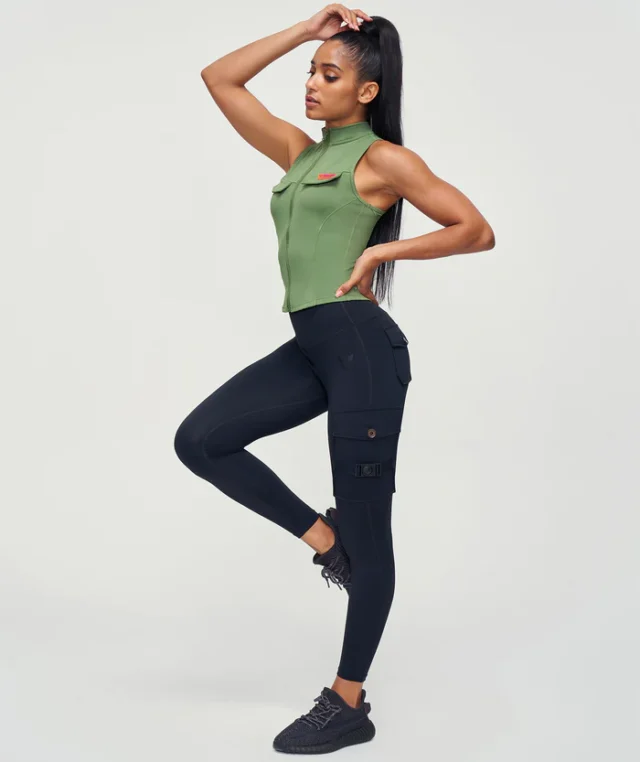 Colder days have brought thick leggings back to the fashion scene, but the fact is that tight pants and leggings represent a fashion classic that successfully resists all trends.
Apart from their narrow cut, these models are very practical and adaptable. Regardless of whether it is a casual, cool or elegant model – leggings can be combined over and over again, from one season to another, and can be worn on different occasions.
Have you ever thought about why they were invented, and for what purpose?
Leggings are a type of tight garment made of elastic material that covers the legs. Their purpose is to retain body heat in the legs, to protect against friction during physical activities, and to be worn as a decorative or fashion item of clothing.
Originally, leggings consisted of two separate legs, and today by leggings we mean tight pants that extend from the waist to the ankles. Sometimes they have an elastic band from the bottom or completely close the foot. There are shorter and longer models, as well as normal and thick ones (intended to be worn on colder days).
Men and women like to wear them for exercise (gymnastics, aerobics, running, cycling), while on other occasions they are usually worn only by women. They can be worn alone, partially covered with a skirt, long shirt or shorts… Having so many possibilities makes them super easy to combine and wear on any occasion.
Modern ones are usually made from a blend of spandex, nylon, cotton, and polyester, but can also be made of wool, silk, or other materials (for example, leather or latex). They are available in various colors and decorative ornaments.
Leggings are certainly an indispensable piece of clothing that every woman must have in her wardrobe.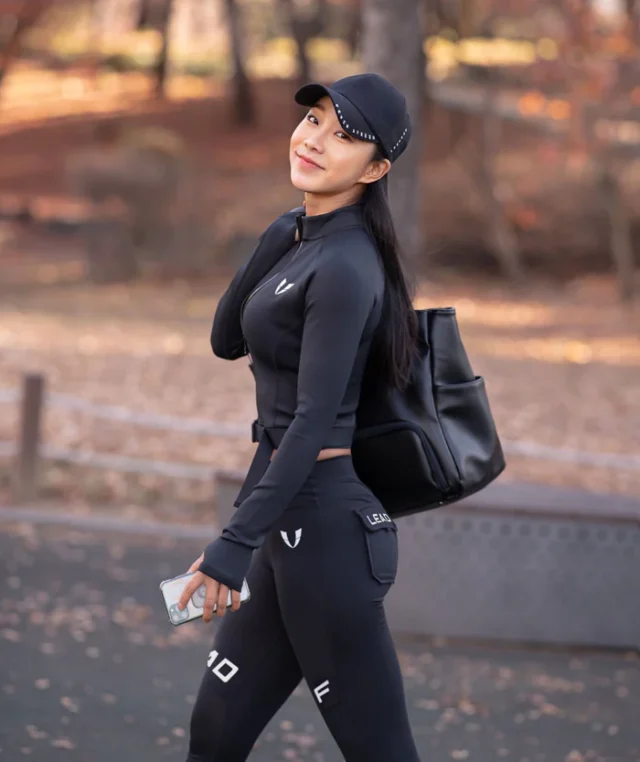 Just as is the case with many other clothes, they tend to travel in and out of fashion. They came back into fashion in 2005 and since then they are worn in all combinations, as we wrote earlier. Considering this, our conclusion is that every woman should have at least one pair of leggings in her wardrobe.
Now, when you want to buy a certain pair you like, there's always a question of how tight they should be that inevitably arises. You're simply not sure if they will become stretched over time, or if they will become smaller with washing. This is especially the question when you're buying thicker ones.
Professionals in retail advise buyers to choose those that fit "like another layer of skin". If they are too tight, don't buy them. On the other hand, if they feel loose in some parts, don't buy them. You also shouldn't have trouble putting them on, because this is a signal they're too big. Therefore, if you manage to glide inside them, these are the perfect pair for you to buy.
What is the reason behind their popularity?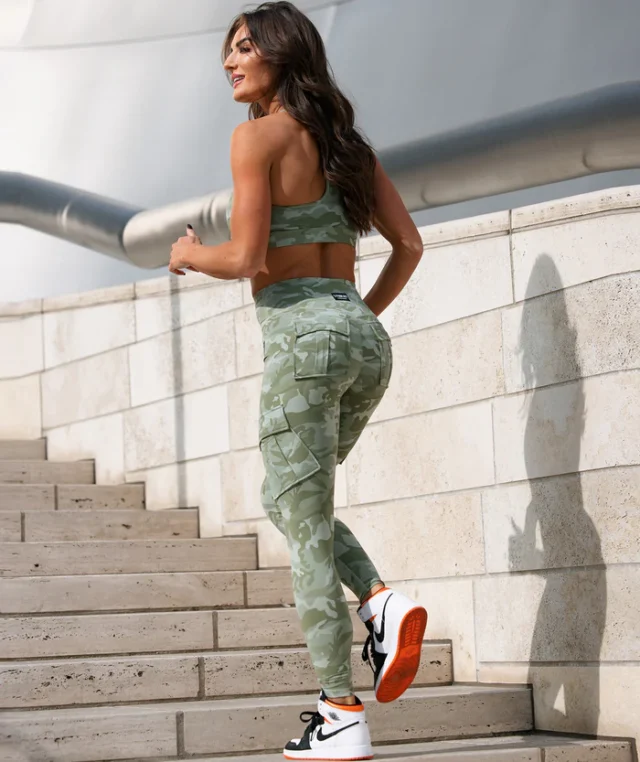 Leggings are considered a very aggressive piece of clothing, which many of you might not dare to wear. But if you combine them correctly, which of course is not that difficult, you can look great in them. Generally, they are made of materials that help shape the line. Even with color matching, you won't have much trouble as you will have many options at your disposal. It is easiest to combine with black, which visually hides a few extra pounds.
One of their biggest advantages is their slight bend, like a feather. You know how it is when you want to have coffee with your friends, but you don't know what to wear? Leggings are the ideal choice! They are suitable for a walk in the city, a visit to your favorite cafe, or an evening at the cinema. Another great advantage is that they cover up what bothers you and highlight the best, and at the same time, you will shine with confidence and determination. They are ideal for sports and recreation, and you can buy yours today at various online stores, like firmabs.com.
One of the best features of this garment is that it is a sassy yet aesthetic fashion piece that doesn't require a lot of maintenance. These are clothes for all seasons, they make your body even more beautiful and can be dressed for any occasion. Most have a high waist, wrap around the thighs and hips, and thus create a very nice body line.
They imply making your body even more beautiful. You feel very secure in them, even if you have an extra kilo or two.
What types are available?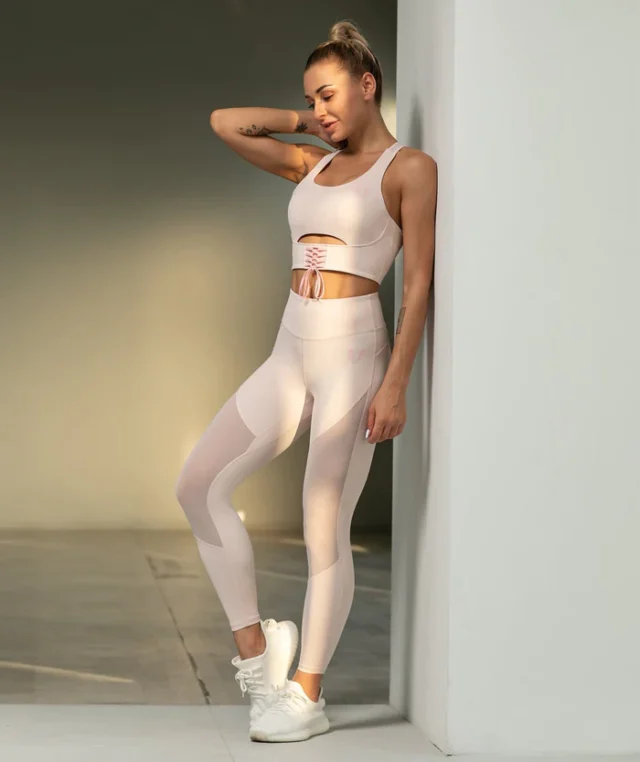 There are several types that you can find on the market today. However, leggings are most often the choice for fitness, training, or any other activity. When we talk about types, we are mostly talking about body fit variants that emphasize your figure and body. In addition to training and fitness and aerobics activities, they are extremely useful as an item of clothing worn at home. Their appropriate form gives you a feeling of comfort and at the same time makes you attractive regardless of whether you are at home or outside. The kind that all girls are crazy about is the full-fit version and it is not a rare case that we see exactly these leggings on the street.
Certain types are made in a way to reshape your body, by putting pressure on specific points, making you look more fit than you really are. These have to feel a bit tighter than the usual ones because they need to correct the look of your legs.
Speaking of these, there's one type that never goes out of style. Back leather ones. The popularity of black leather leggings has been on the rise for some time now.
Perhaps that shouldn't be surprising, given that they are effortless to combine, and ladies who wear them all the time say that they perfectly hide cellulite and easily cover up a little excess weight.
According to famous women, they are great for any occasion!