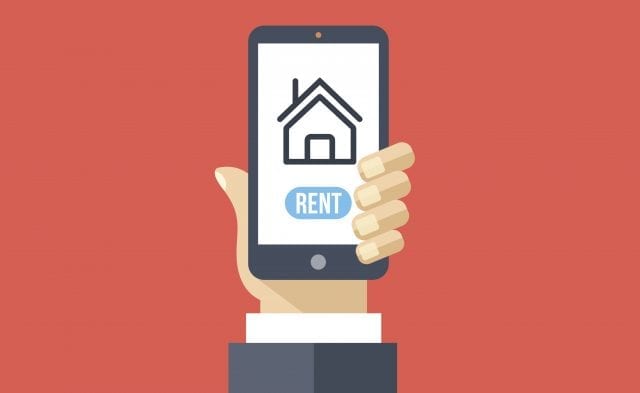 The Bay Area in California presents as a real estate market with unique challenges. The greater San Francisco area faces many challenges in the form of exorbitant rentals, high-priced properties, a growing homelessness problem, and excess demand for real estate, among others The mayor of San Francisco, London Breed and the mayor of Oakland California, Libby Schaaf are determined to tackle the exigencies of the housing crisis in the Bay Area.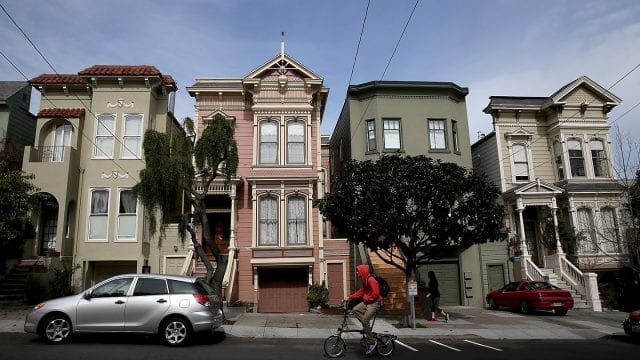 California suffers from a massive housing crisis, primarily due to the state's inability to build enough housing units in a timely fashion. A startling statistic has surfaced, indicating that homeownership is at its lowest levels since 1950. Further analysis of the situation reveals that the median price of a home in San Francisco is currently $1.4 million, and 2-bedroom units are now renting at $4,500 per month. While prices certainly drop substantially outside of the Bay Area (in Oakland the median home price is $732,000), they remain unaffordable for most people. 
The Department of Numbers published data from Census ACS indicating that the 2017 real median household income in California was $71,805. This marked a 1-year change of 3.77% and a 3-year change of 11.86%. While significantly higher than the national average, housing costs comprise a much greater percentage of average monthly expenses. The real median family income in California is approximately $9,000 above the US average, at $82,009, up 3.78% year-on-year, and 11.42% higher than in 2015.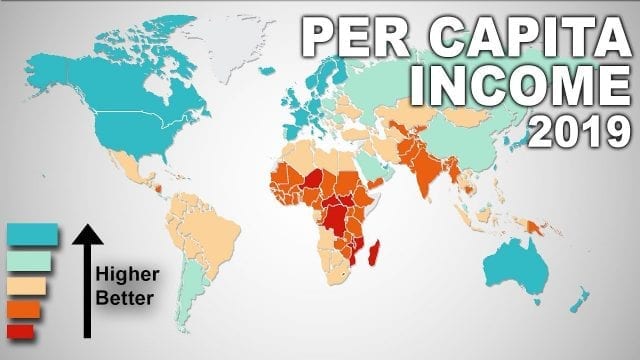 While the per capita income in California is also higher at $35,046 (2017), earnings are subject to higher taxes across the board, whittling away at personal disposable income. This points to the rising demand for cost-effective housing solutions in the greater San Francisco area. Parallel to the earnings problem is rising homelessness across California. The latest data indicates that homelessness has sharply increased in San Francisco over the past 2 years (currently 8,000 homeless people and rising). 
Many reasons have been cited for the housing crisis in California, notably the lack of political motivation to get enough new homes built every year. Silicon Valley has facilitated a 23% increase in employment since the Global Financial crisis in 2009. With 773,000+ new jobs added in under 10 years, demand for housing is placing tremendous pressures on the State of California. The Governor of California has embarked upon an ambitious undertaking of building 500,000 homes per annum through 2025, but actual figures are falling short of the mark. 
One of the biggest culprits for the alarming increase in costs in California is the entrenched political framework known as Proposition 13. This effectively limits property tax increases to 2% per annum, which places undue pressures on counties to increase revenue streams from other sources. While home values continue to soar, homeowners are paying only a fraction more in real estate taxes and realizing substantial gains in the process.
What are county officials doing to alleviate the housing crisis in California?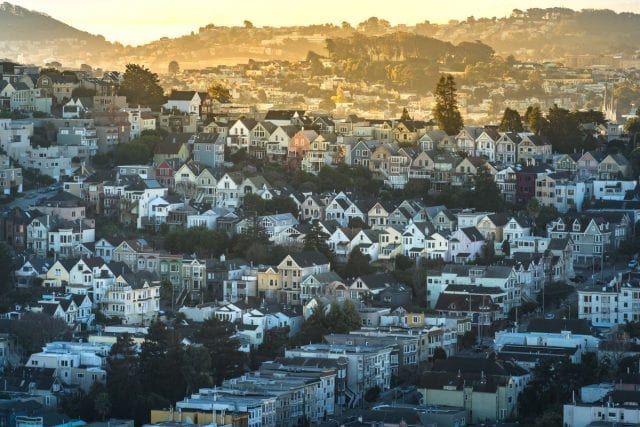 The Mercury News reported increasing numbers of groups, including land trusts and investment cooperatives are seeking to overturn the housing market to remedy the situation. Community-outreach initiatives are being undertaken to develop affordable properties can make them a reality. Mayors from major counties are determined to expedite the construction of thousands of new housing units to meet demand. 
Thousands of shelter beds, affordable housing units, and new homes are needed in double-quick time. PolicyLink penned 'A Roadmap Toward Equity' for Housing Solutions for Oakland, California. The detailed proposal provides for a wide range of options, notably the privatization of public land for use or contributions towards affordable housing, incentivized private production for affordable housing, the creation of rental inspection policies and tenant protections, in addition to increased funds for housing first and rapid rehousing subsidies and services for homeless households.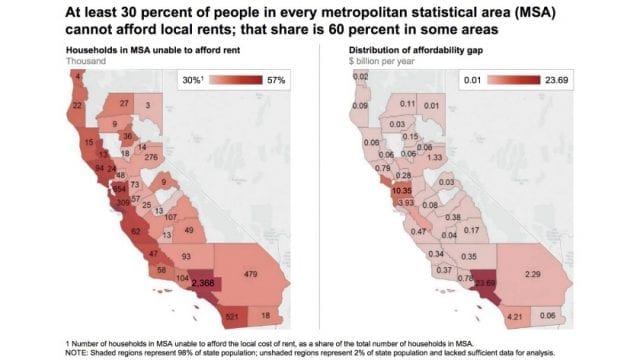 Various real estate developers are throwing their hat in the mix, with their own innovative solutions. Foremost among them is Danny Haber of oWOW.  He is powering the housing revolution in the Bay Area with a novel type of unit known as a MacroUnit. oWOW is a vertically integrated company meaning that costs can be dramatically reduced and passed on to customers in the form of lower rentals. The MacroUnits utilize a novel system known as Magic Walls, replete with repeatable designs and maximum customization. Haber's company produces en masse off-site, and constructs homes rapidly and cost-effectively. Several notable developments have already taken place, including 674 23rd Street, 960 Howard Street, 1919 Market Street, and 316 12th Street.
The Magic Walls used in these developments allow apartments to be transformed by the tenants from efficiencies or 1-bedroom apartments into multi-bedroom apartments with multiple bathrooms. All of this is possible without expanding the square footage of the home. 674 23rd Street live & work building features many work-at-home tenants from across the spectrum. Artists and business people, tech aficionados, and people working for SMEs comprise the demographics of the building. Oakland now offers several affordable housing solutions, thanks to the ongoing work of real estate developers like Haber and oWOW.