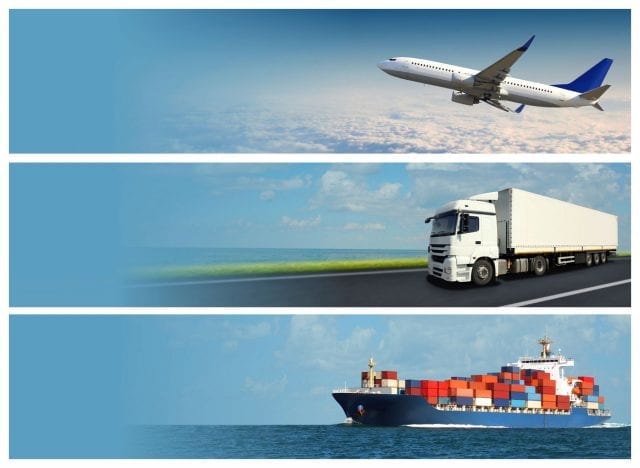 Uber Freight and Amazon, among numerous other tech delivery companies, have made a significant impact in the logistics space.
However, a number of startups have now raised their hands to take their share of the lucrative market, specializing in 'van hire' and 'delivery' logistics, supporting businesses across the world, not always successfully. Lalamove is one such company looking to take on the likes of logistics giant Uber Freight.
Bezinga comments on Lalamove by stating, "The company has taken an Uber-style approach to delivery, using local drivers who work when they want to work. Customers simply request delivery through an app and an available driver will accept, make the pickup and delivery."
From Lalamove, Ninjavan to Gogovan, Honestbee and WeFast, the world of delivery and van hire is rapidly shifting and evolving into a much more technologically adept system, giving customers and businesses greater freedom to move goods quickly, in more cost-effective manner.
However, sometimes businesses aren't fully aware of the risks involved in using these new systems, like data breaches, and monetary issues do occur as outlined with the Ninja Van and Honestbee case. One fact that's true is that for better or worse technology is radically changing the way logistics businesses operate. Oliver Wyman states, "The logistics industry is facing digital disruption along its entire value chain – from freight forwarding, brokerage, and long-distance transportation, to warehousing, contract logistics, and last-mile delivery."
LALAMOVE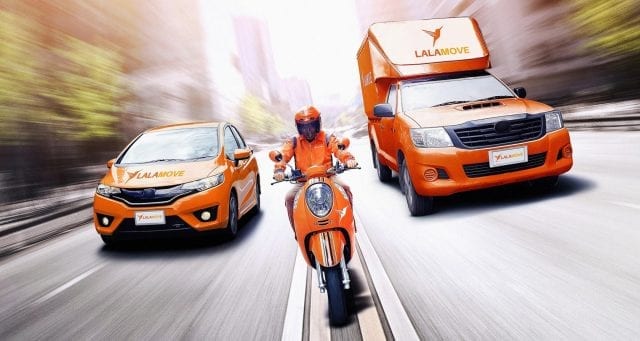 Originally established in Hong Kong, Lalamove is a logistics unicorn shining bright throughout Asia and Latin America, taking the notion of 'van hire' to new heights.
Lalamove is said to have over fifteen-million users around the globe and is set to continue it's miraculous growth spurt as it takes root in India, revolutionizing and streamlining logistics operations across the region. With numerous rounds of investment propping up the company, Lalamove is flush with cash, raising well over $300 million dollars.
According to Your Story, "Lalamove, which calls itself a logistics aggregator, enables both SMEs and individual users to push their goods across with single and multiple drop-offs so that users can avoid making multiple bookings per delivery."
GOGOVAN
Gogovan founder Steven Lam struck gold when he decided to set-up his logistics startup, CNBC states, "…the venture that shot him to fame and spawned Hong Kong's first unicorn — a start-up valued at $1 billion or more — was actually born more out of accident than anything." Incredibly, the initial idea started off very small, utilizing a number of Whatsapp group chats, where people would post-delivery requests around town and drivers looking to make a quick buck would take on the work.
With time the concept scaled and moved away from Whatsapp, launching it's very own platform that we have all come to know and love, Gogovan. CNBC continues, "In early 2016, GoGoVan gained funding from Jack Ma's Alibaba, then, in mid-2017, it reached unicorn status after completing a merger with Chinese logistics company 58 Suyun. As a result, the start-up today boasts a network of 8 million drivers spanning 300 cities and six countries."
NINJA VAN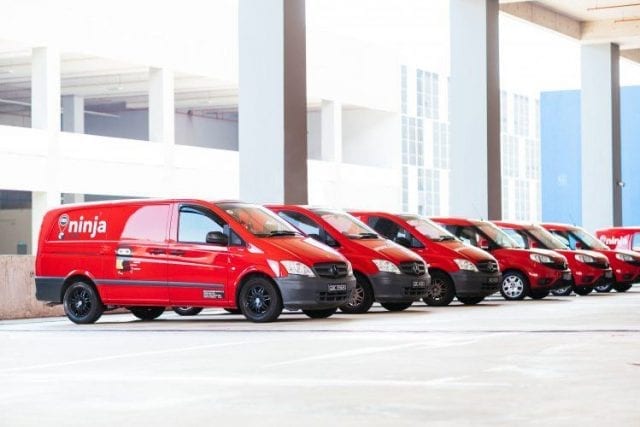 Ninja Van is taking on logistics in Asia with built-in technology that services businesses across over more than six countries in the region. Ninja Van states, "Launched in 2014, Ninja Van started operations in Singapore and has become the region's largest and fastest-growing last-mile logistics company, with a network covering – Singapore, Malaysia, Philippines, Indonesia, Thailand, and Vietnam."
Sadly, in recent times Ninja Van was fined a considerable amount of money for misusing client's data, Business Insider states, "The leaked data includes signatures, birth certs, IC numbers, passport details, addresses, and resumes." Although, Ninja Van was successfully taking on deliveries in the Asia region, breaching data laws is a serious offense that must be taken into consideration when signing up for any tech company.
HONESTBEE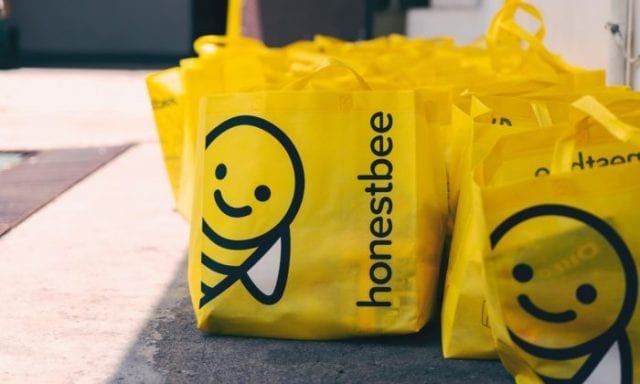 Positioned more in the food delivery space, Honestbee also services B2B delivery. However, Honestbee recently hit financial difficulty and is struggling to keep afloat with sources stating that staff aren't even getting paid.
According to TechCrunch, "From talking to several former and current staff, TechCrunch has come to learn that Honestbee is laying off employees, it has a range of suppliers who are owed money, it has "paused" its business in the Philippines, it has closed R&D centers in Vietnam and India, it isn't going to make payroll in some markets and a range of executives have quit the firm in recent months."
Hopefully, Honestbee will stabilize its operations and pay those it owes. One takeaway from this logistics business example is that the startup game isn't for the faint-hearted.
WEFAST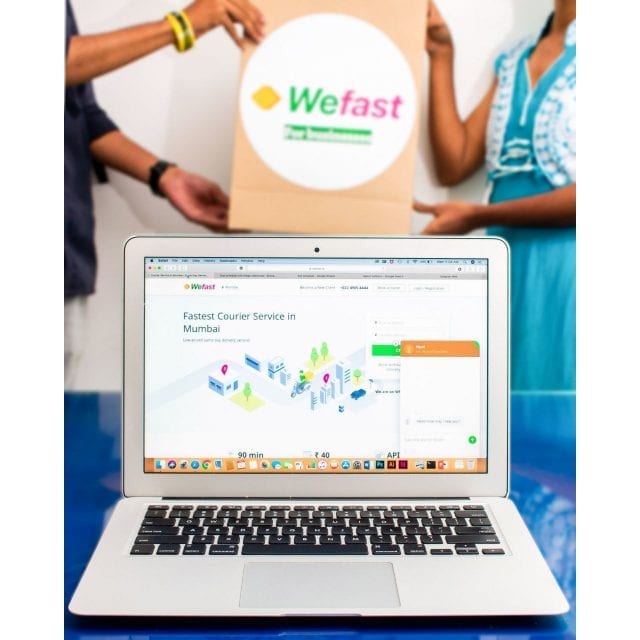 WeFast is a logistics company having an unprecedented growth spurt, hitting an incredible $100 million dollar milestone this year. Wefast, backed by its parent company Dostavista, is a delivery service hitting the big time in India and ten other countries, which has investors excited, to say the least.
IndiaWeb2 states, "These days it's possible to order food to your house in a half-hour, taxi in minutes, but unless you're an Amazon Prime member, your options for affordable, same-day delivery of goods are very limited," says Mike Alexandrovski, founder of Dostavista. "That's a problem and one we intend to solve."
WeFast is being highly strategic and doesn't aim to take on the big boys, but service the individuals and businesses that can't afford top dollar for a logistics service.
Lalamove, Gogovan, and WeFast are examples of companies that took on the logistics market with a bang and are continuing to gain traction and credibility in the delivery arena. Logistics software application CartonCloud, stresses the importance of transparency in the logistics business, stating, "…if you ever need to do a traceback and figure out what happened and why and who did it, you should always be able to resolve the root cause, all of that information should always be available to you."
Tragically, sometimes there are also companies that can't keep up with the times and for whatever reason breach data laws or fail to keep staff paid. According to Failory, "As you were reading the title and summary of this article, 40 new startups were created (and probably even more) 137,000 businesses give birth every day or 5 million per year, as established in this research.
But 90% of them fail… If we do maths, 123,300 fail every day and, in the time you were reading up to here, 85 businesses were probably shut down." Statistics for success are pretty low because the truth is being in business is a challenge and highly competitive, so it's an absolute miracle if your logistics tech start-up can break through the glass ceiling and be remembered as a success.