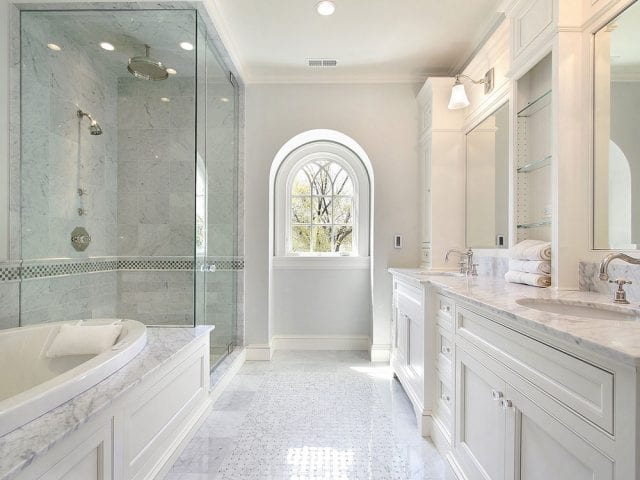 When it comes to selling your home, the bathroom is the second most important room that homebuyers will be looking out for when house hunting (the first is actually your kitchen). Upgrading an existing bathroom or adding a new one can significantly increase the value of your home and draw in more potential buyers.
If you're new to the renovation scene then it's best to hire a professional like your local plumber or contractor to do the renovations for you. A plumber will be able to identify how the piping works in your house and make sure that any renovations carefully consider their placement. Check this out if you're looking for a plumbing company who has good deals on bathroom renovations in your area.
Otherwise, if you're feeling confident in your skills, then you can give renovating your bathroom yourself a shot. Here are some things you should know before undertaking a bathroom renovation in your home.
Start by Making Preparations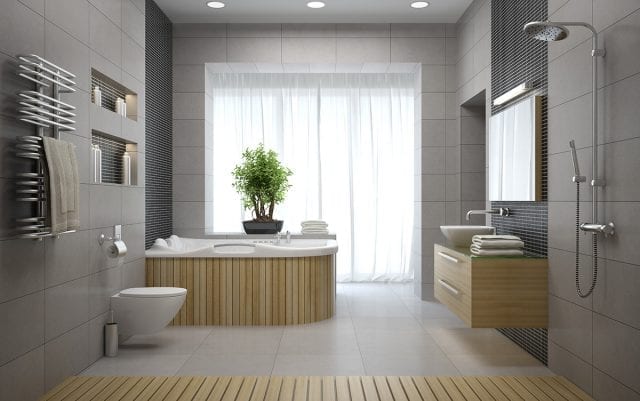 It's important to start by setting a budget for yourself and deciding how much money you want to spend on the renovation. Typically bathroom renovations see a return on the sale of your home, but depending on the state of it a total reno might not be necessary.
That's why after setting your budget you should draw up a plan of how you want to remodel your bathroom – whether things are being moved around or not (like the toilet, sink, etc.) and what elements you will be upgrading (will there be new tiling, fixture, lighting, etc.?). After you have that down, do some research and find out what new fixtures and materials you will need in order to do the renovation, as well as how much it will all cost.
Some other things to consider when undertaking renovations in your bathroom include:
The location of plumbing and electrical, and where fixtures can be placed relatively – best to call a qualified professional for this part

Whether or not you are working with load-bearing walls (make sure you don't tamper with them)

The quality of air and ventilation in the room, and whether or not a fan needs to be installed
Design Considerations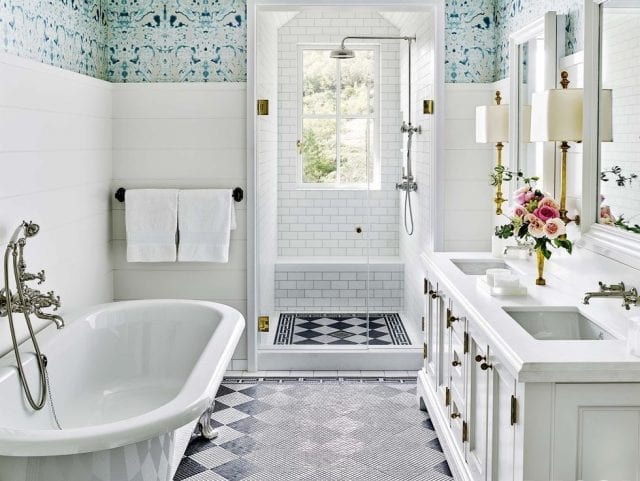 When remodeling your bathroom it's important to also consider the look and feel of the completed project and whether or not it is visually appealing to homebuyers. Some important things to consider when designing your bathroom are:
When choosing a paint color white is your safest bet – it invokes feelings of cleanliness and makes the room look brighter

Replace old lighting with energy-efficient bulbs that can significantly lighten the space up

Add a splash of color with wall art, bath mats, and towels – blue is a popular choice

Make sure the layout is functional and that there is enough space to move around
By following these tips you'll be well on your way to completing your bathroom reno and significantly increasing the value of your home as stated by WereDesign.com. Just make sure that you are safe while working and remember that if you ever feel in over your head that it's best to call a professional to help you out.