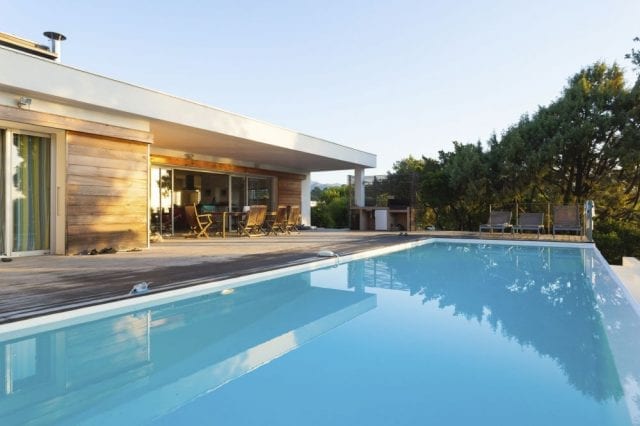 Without a doubt, there is not a single person in the world who wouldn't want to have a pool in their backyard. Nothing can replace that feeling of drinking coffee and reading newspaper while soaking up the morning sun near a pool. However, owning a pool comes with its benefits and drawbacks and we are going to discuss them in the following article.
The swimming pool area is a great place to spend time with friends and family. You kids will have numerous memories to cherish of spending the entire summer with you playing and learning to swim. Actually, it is a great way to spend long hot days and be active. You can organize family gatherings and cook meals for your closest friends. With just a little bit of decoration and unique ornaments, you can create a magical place for everyone to enjoy.
Furthermore, it has been scientifically proven that water has a calming effect on our mental health. Just by listening to its splashes or watching that blue wonder will relax and soothe you within minutes. When you need a moment for yourself, just dip your legs in the pool, take a deep breath and your mind will be cleared.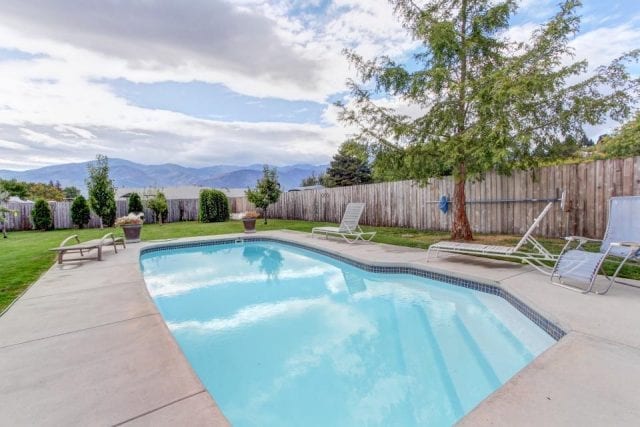 What's more, there are also many benefits to your physical health. We all know how important physical activity is, and unfortunately, not everyone can take time to go to the gym five times a week. Swimming is a great, if not better alternative. This activity does not only affect your overall well-being, but it is also important for cardiovascular health. If you own the pool, you can go swimming any time you like and stay there as long as you want.
If you are not an outdoorsy person, a swimming pool will encourage you to spend every free moment you have outside. There is no way that you or your family members will spend the entire day glued to the TV instead of having fun by the pool. Again, another health benefit is that you will receive a regular dose of vitamin D and spend time in the fresh air.
On the other hand, there are some things that you have to consider before getting a pool. First of all, you have to be familiar with the installing process and all its additional features (if you opt for a smart pool). Visit Compasspools-sydney.com.au where you will find all major details about it.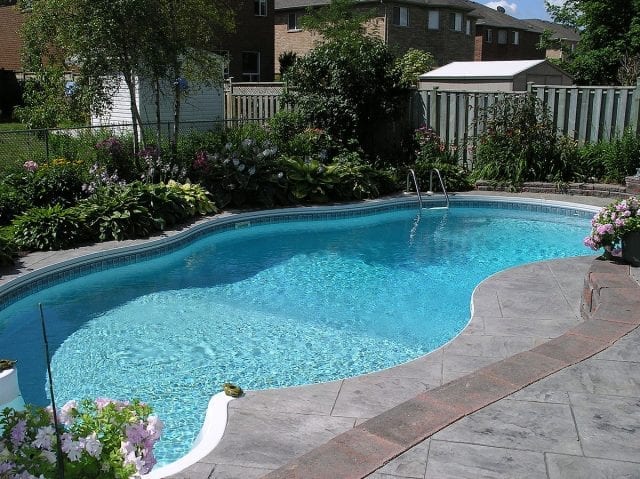 Secondly, the pool requires high maintenance. We are not only talking about the costs of installing it but also about the regular cleaning and inspection which you have to do. You have to clean it regularly to ensure the health of your family. Plus, your utility bills are going to spike. You can find more useful information at Flōridian.
In addition, you have to take extra security measures if you have small children. Since you cannot keep an eye on them 24/7 and they can easily sneak out the back door, you have to ensure that they don't have easy access to the pool. You should put a fence around it and always double-check if the door leading to it is locked. Some municipalities might require you to do this before giving you a permit.
All in all, these are some main advantages and disadvantages of installing or buying a house with a pool. As you can see, this decision should not be taken lightly meaning that you have to carefully weigh in all the pros and cons.