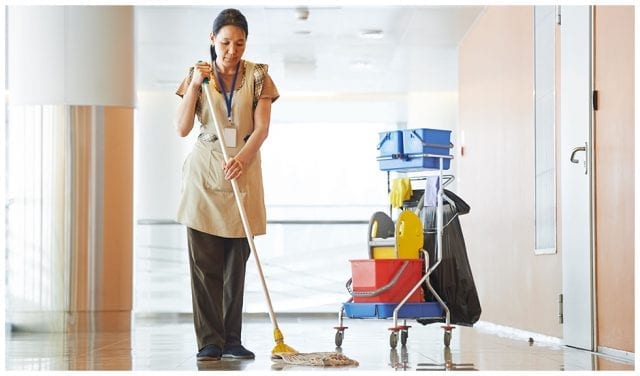 How clean is your place of work? As a business owner or a manager, you should make the hygienic condition of your offices one of your top priorities because of time and time again, when company's survey their customers to find out what is important to them and why cleanliness is always a top 3 priority. People simply don't rate businesses that aren't clean. Cleanliness is also important to employees, no one likes working in a grubby dump, and there is no doubt that the cleanliness of your workplace has an influence on staff morale and productivity.
To ensure that your business, shop or offices are consistently cleaned to a high standard, you should hire the best commercial cleaner you can find. Don't make the mistake of shifting your focus from the core functions of your business by trying to add a janitorial department to your company — instead, outsource your cleaning functions to a commercial cleaning company. Let the cleaners do what they do best so that you can focus all your energies into doing what you do best.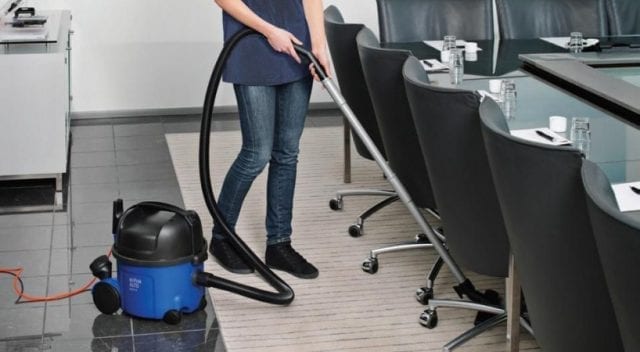 Once a decision to outsource cleaning is made, the question becomes how to objectively compare commercial cleaning companies and identify the best one?
Well, Nicholas Pastras, the CEO of Smart Cleaning Solutions, is definitely a man who is well qualified to answer this question. Mr. Pastras has had over 23 years of experience in the commercial cleaning industry in Australia, and because of his vast experience, he understands the criteria managers need to use when they are assessing the competency of various commercial cleaners. According to Pastras, the big mistake people make when hiring a commercial cleaner is asking the wrong questions. To help people out, he has put together a checklist of questions that he recommends you ask every candidate.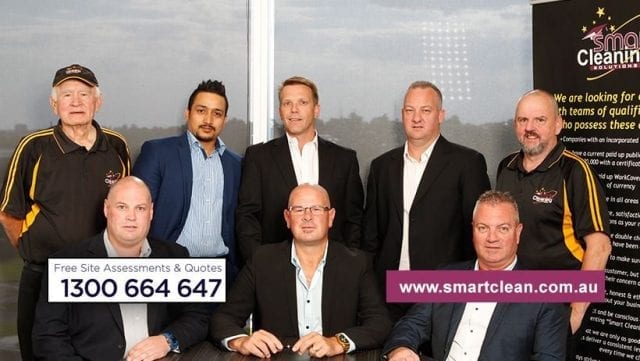 The answers they supply will reveal who is best positioned to provide consistent and reliable service, which is the key to finding a good cleaner.
Find out about the cleaner's experience in the industry
According to Pastras, experience makes a big difference. Price is important but it's not everything. Many managers have made the mistake of hiring cleaners because they offered a lower price but live to regret it. Cleaning is a skill that is perfected with experience and unless a company has spent years cleaning facilities that are like yours, they probably won't be able to deliver high-quality work on a consistent basis. If possible, hire the cleaning company that has the most experience, and the highest number of clients with facilities that are similar to yours.
Ask about the cleaner's quality control measures
Unless a cleaning service has a quality management system in place, the quality of the work that it does is likely to decline with time. The only way for you to know that a company will strive towards maintaining high-quality services, is by checking if the company has some kind of Quality Management Systems Certification (preferably the ISO 9001 QSM because it's standardized, and it's regulated by an independent worldwide body).
By getting a QSM certification, a company affirms its commitment to delivering high-quality services to its clients by making sure that its processes, procedures, and practices are all geared towards customer satisfaction. If a company is ISO 9001 QSM certified, maintaining high standards in its service delivery is no longer just a goal—it's an obligation. ISO certified companies are audited annually by the International Organization for Standards, and if they are found to have failed in their obligation to deliver quality services, they could be stripped of their certification. So, as you hire a commercial cleaner, ask about their ISO Certification because if they have one, it means that they have been consistent in the past when it comes to delivering high-quality services to their other clients.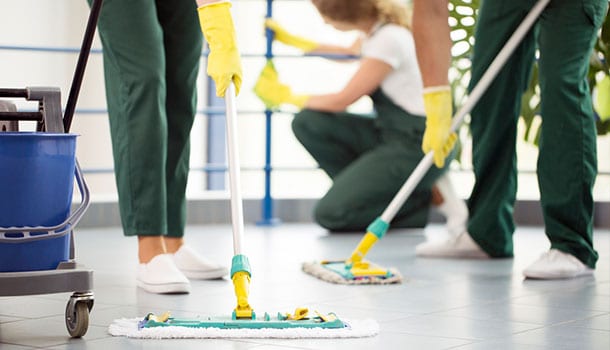 Inquire about the cleaner's internal hiring and training practices
Find out how the commercial cleaning company hires and trains its cleaners. The employees of the cleaning company are going to be spending a lot of time at your business premises, and they are going to have access to some of your most important company assets. You should make sure that they are not a security risk. Find out if the company runs background police checks to ensure that their employees don't have criminal histories and that they have their work permits in order if they are non-citizens. The company should also train its staff to maintain security while on your premises and to wear uniforms and name tags so that they can be easily identified.
Seek to understand how the cleaner handles customer service
For you to have a great working relationship with your cleaning service, they should provide you with great customer service. That means that they should have systems in place to ensure open communication, fast feedback, and quick action. A great cleaning company should assign you to a specific account manager who you can call directly if you have any issues to raise. The company should also have protocols in place in case you need to arrange an emergency cleaning session, or replacement cleaners in case your regular ones are indisposed (e.g. if they call in sick).
Ask about the company's liability protection
Like most commercial activities, cleaning isn't without risks, so you should find out what kind of insurance policy the commercial cleaning company has before you hire them. If your cleaner isn't well covered, you could be exposed to legal liabilities that could cripple your business. At the very least, a commercial cleaner should have $10 million in public liability insurance, just in case somebody gets injured.
Finally, the best cleaning company should be willing to sit down with you to draft a cleaning schedule that comprehensively covers the entire scope of works. After you find the best cleaning company that suits your needs, remember that before you sign any contract with them, you have to make sure that all their duties and all your stipulations are clearly stated in writing within that contract. You shouldn't leave any room for ambiguity, because that could compromise the quality of the service that you will receive.