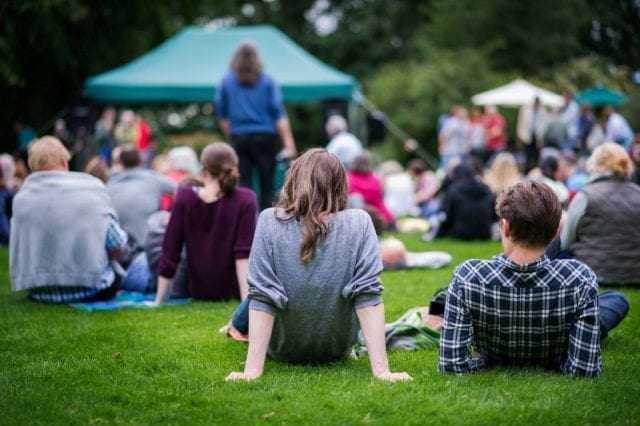 It's summer, and that means you'll have plenty of opportunities to advertise your business or organization in outdoor events. These range from outdoor trade shows to local festivals, and provide ample opportunities to increase your brand exposure, sell products, or just talk to some of the people who might be interested in your products or services. 
At events like these, your most important goal is to get noticed. There will likely be dozens, if not hundreds of other companies all competing for the attention of passersby, so it's on you to stand out in some meaningful way. If you can't, you won't get much foot traffic to your booth, and your brand certainly won't be remembered. 
How to Stand Out at an Outdoor Event
These are some of the best strategies for standing out and getting more attention at an outdoor marketing opportunity: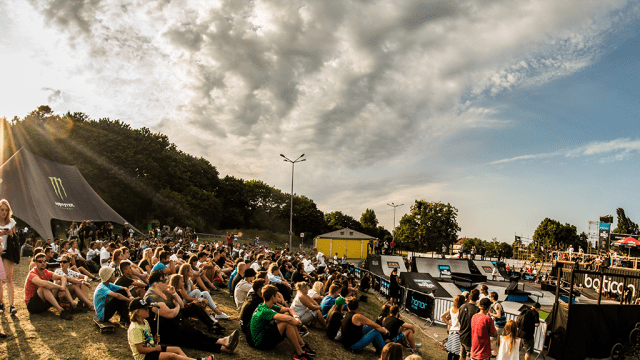 1. Do something different. This tip may seem obvious, but many companies new to the outdoor marketing scene neglect it. There are thousands of examples of companies all doing the same thing, with the same type of booth and the same type of approach. These boiled-down methods are somewhat proven since they continue to work adequately for the companies using them, but if you want to get next-level attention, you have to do something different. Be ready to present your brand and your offer in some way that people haven't seen before. 
2. Display your brand with a custom canopy. If people don't see and acknowledge your brand, they won't be able to remember your company. It's in your best interest to display your brand as openly and clearly as possible, in some eye-catching way. According to eCanopy.com, one of the best ways to do this is with custom graphics in the form of a canopy, tent top, banner, side skirt, or full tent wall. There are many options here, so choose something unique and make sure it displays your branding. 
3. Incorporate music. Too many companies at outdoor events focus exclusively on visual elements. Instead, defy the norm and get more attention by including some kind of audio. Depending on the nature of the event, there may already be music blaring, or there may be restrictions on what you can play. But if you have the ability, try to play an ear-catching song or some goofy sound effects that help you stand out.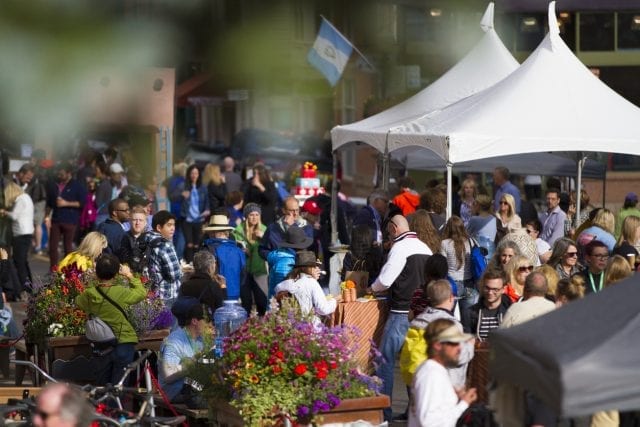 4. Offer prizes and giveaways. At any trade show or event, you're going to have brands giving away free promotional items, or hosting a competition for a juicy prize. You can play this game too. Try to choose a promotional item that has real practical value; for example, you could offer your visitors a tote bag that allows them to carry everyone else's promotional items, or bottles of water on a hot, sunny day. 
5. Recruit your best representatives. Much depends on your representatives' ability to draw people in and maintain a good conversation. If your attendees are slouched over, looking bored, nobody is going to visit your booth. Keep this in mind when choosing who's going to occupy the booth, and train your people if necessary. 
6. Get social. Most outdoor events will have some kind of social media tie-in, so take advantage of it. Post about the event in the days (or weeks) leading up to it, and take photos and videos of the event to share with the appropriate hashtag.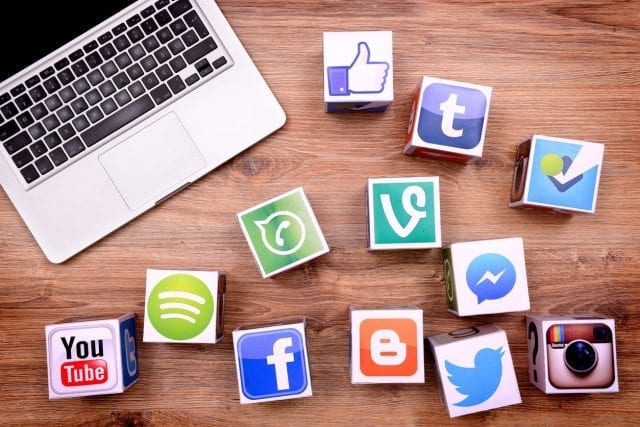 7. Try to get a line started. People generally don't like waiting in line, but we're naturally drawn to events and opportunities that attract long lines and big crowds; it's a sign that there's something at the end worth waiting for. If you can get a line formed, or a group congregated around your outdoor tent, you're going to attract even more people to it. 
8. Pull a guerrilla marketing stunt. You can get even more attention by pulling some kind of guerrilla marketing stunt at the event. For example, you could have someone in an ostentatious costume walking around representing your brand, or you could coordinate a "spontaneous" group dance in a public area. 
Following Up
If you want to get the most out of the outdoor event, it's in your best interest to spend some time following up with all the people you met—and reinforcing whatever brand visibility you gained by attending. For example, if you collected email addresses from all the attendees who visited your booth, send a "thank you" email to show your appreciation, along with a discount for their next order. Spend some time on social media reinforcing the images, videos, and ideas you got from the event, and consider writing up a retrospective post on your blog.