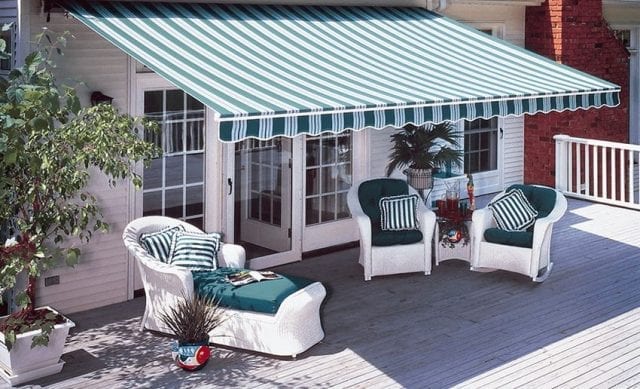 Awnings can significantly improve the look of your outdoor space, with making them more pleasant and lively during the whole year. By installing awnings, they can provide shade, entertainment, or beautiful dining spaces, like decks or patios usable, no matter what the weather is like.
If you decide to install it at your home, it can be time-consuming and stressful to choose the one that will perfectly fit the space. Here are some things you should consider when choosing awnings for your garden and home:
The Material
Different fabrics and materials require different maintenance and some might suit the look of your house better than others. The two materials that are most commonly used are outdoor fabric and aluminum. Outdoor fabrics come in a range of colors and patterns, but they require more maintenance than the aluminum one. And aluminum awnings are more sturdy but do not allow a lot of customization when it comes to the color or design.
The Angle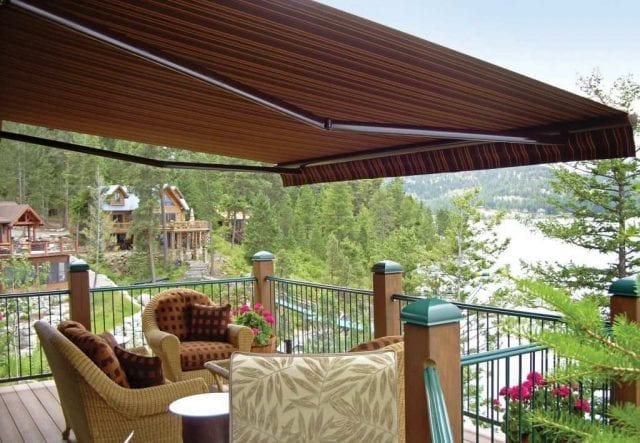 One thing that people might overlook when choosing an awning is the angle. This is one of the most important things for overall performance. For windows that are face east or west, the drop is recommended to be 65-75% for the best performance. For a window that faces south, the drop should be at 45-60% since you will not need a lot of coverage because of the angle of the Sun.
The Side Panels
You might also want to add side panels, which have the power to change the feel and the look of the awning you chose. These panels are also useful for providing additional coverage from various directions if more shade or protection is needed.
Should it be stationary, retractable, or freestanding?
The type of awning you chose is also an important thing to think about. Retractable and roll-up awning help you control them better, which means that you can get more or less sunlight if you want to. Retractable awnings are the best for patios and decks since it allows you to adjust them if you do not use it. One thing you should keep in mind is that awnings are not designed to withstand heavy rain, strong winds, or snow. Choosing one that you can control will allow you to retract them and protect the awnings from being damaged. Freestanding ones are not commonly used for decks, patios, or balconies. They are mostly good for areas that you plan on having a BBQ set up.
The size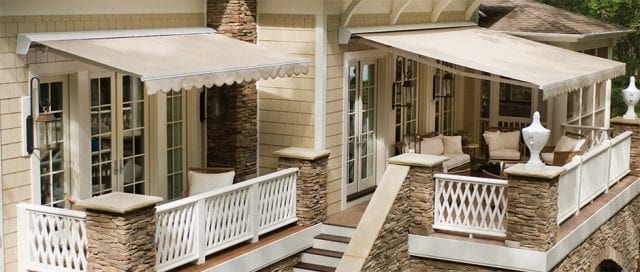 The size of the awning will depend on the size of the space and the purpose of it. You cannot set up a 3.5×2.5 m blue and white awning if you are planning to cover a space that is 5 meters wide. A smaller awning looks good as a decoration, while a bigger one provides great coverage and will protect you from the Sun.
The style
There is a wide range of styles that are available in order for it to match your house. Some of the popular ones include traditional ones (with closed or open sides), dome styles, waterfall, gable walkway, and a double bar standard one. If in doubt, you can ask an architect for some advice in order to figure out which one will go well with your home. It is quite simple to choose the color, you should try to match it to the color of your home.
Conclusion
These are some tips that you could use when choosing an awning for your home. You should try to consider all of them in order to get the perfect protection from the weather, as well as how well it will fit in the space you planned to make it a perfect outdoor entertainment place.