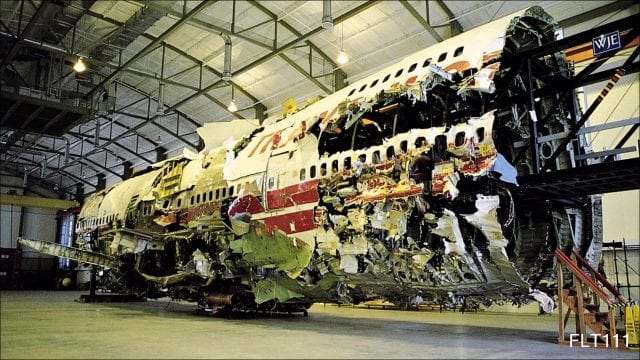 July 16, 2013. Tomorrow is the 17th anniversary of the destruction of TWA Flight 800. All 230 people on board the New York to Paris flight perished. The NTSB ruled it an electrical fire. But witnesses swear the commercial flight was brought down by a US Navy missile. In honor of the anniversary, as well as tomorrow's documentary featuring six investigators who say the FBI forced them to cover it up, here is a poem by Christopher Towsley.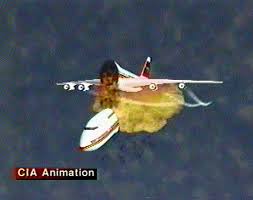 A CIA-created animation of a theory of TWA Flight 800's destruction.
Flight 800 TWA
By Christopher Towsley
For just a moment,
in the light of My mind,
I thought about that feeling,
that You would share,
in kind,
with all those kindred passengers,
having throttled out of JFK,
the seatbelt sign,
and that familiar chime,
flight 800…TWA.
There was a baby, crying,
momentarily over the shrill,
whining of the turbines,
as We climbed steadily,
still.
There was an older couple,
they had said it had been years,
since they'd seen "the old country",
in the old Man's eyes,
were tears.
A newlywed pair,
on a honeymoon there,
it took seven years,
to take,
the attendant,
was heard to say,
"What a beautiful day,"
For flight 800,
TWA.
Then a bursting flash,
a sound ripping,
a gash,
as the side of the plane,
blew away,
and the smell,
and the fear,
was at once so clear,
on 800 TWA.
Well as usual the machine,
that chews up and spits dreams,
was immediately put into effect,
and the truth became lies,
and the witnesses eyes,
were inducted into the sect.
I'm referring of course,
to those without remorse,
that quickly shuttled away,
those that ceased to exist,
on the manifest list,
of flight 800…TWA.