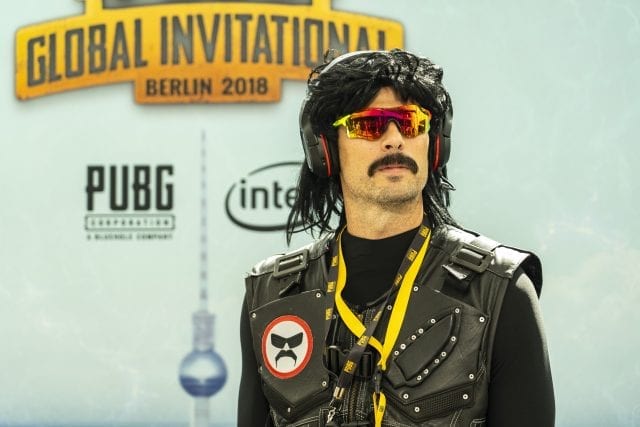 The 36 years old American online gamer, Dr. Disrespect is actually a Twitch star who's popular for his gaming videos. The entire gaming community knows him very well and he has really made a fortune through online gaming with his estimated net worth standing at $800 Thousand.  
Besides streaming his gaming experience on Twitch, Dr. Disrespect has also worked with the Sledgehammer Games where he designed the map for the popular game Call of Duty: Advance Warfare. Born on 10th of March 1982 in the US, his original name is Guy Beahm and he's a graduated from California State Polytechnic University, Pomona.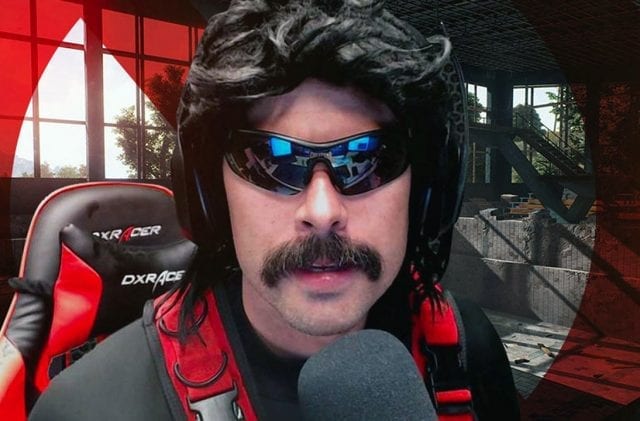 Career 
Dr. Disrespect earned fame when he first started broadcasting games on Twitch. His bio says that he had a venomous athleticism for gaming which combined with his ruthless attitude and helped him earn the respect and fame which he deserved. He's running a Twitch account with the name "DrDisRespectLIVE" where there are 1 million plus subscribers. He maintains a regular routine when it comes to streaming live on Twitch and does that on several days within a week. Typically, his streams last for around 8-10 hours.
Besides Twitch, Doc is also an active contributor on Instagram and Twitter as well. He also started his YouTube channel with the name "DrDisRespect" back in the January of 2010 as well. At present, the channel maintains a massive list of more than 95K subscribers with more than 3M views on its YouTube videos. Furthermore, Doc is also an advisor to the Boom.tv.  
Back in 2011, Sledgehammer Games hired doc as their community manager. Later, in 2012, he was promoted to the Level Designer. While working for Sledgehammer Games, DrDisRespect worked as multiplayer map designer as he designed maps for the Call of Duty: Advanced Warfare. Some of the popular maps to his credit include Horizon, Solar, and Recovery. His tenure at Sledgehammer games lasted till September 2015. It was early in 2016 when he made a comeback to Twitch.
He also served a temporary ban from the PlayerUnknown Battlegrounds in 2017 as well. It happened after he killed one of his squad mates. He was also present at TwitchCon event in 2017 which was held at Long Beach Convention Center. Besides, he also contested the All-Star Invitational tournament where the prize money was $200,000. There were 70 plus famous Twitch streamers present at that competition who were to compete against one another.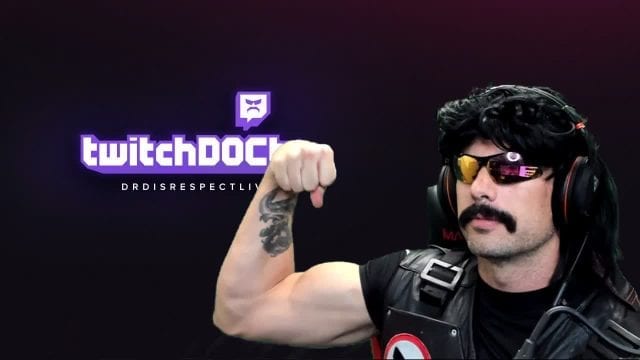 Personal Info 
Now, why not have a look at some personal info about Dr DisRespect. Well, he's 6 ft and 8 in tall and his star sign is Pisces. His mullet wig, signature mustache and the dark sunglasses make his signature style which is also very famous among his Twitch fan base. Reportedly, he's married and is also a father to a daughter who is named Alana. As mentioned above, his estimated net worth is $800 Thousand. His primary source of earning is Twitch viewer donations while he also makes a handsome amount from the paid subscriptions to his channel as well. Part of his earning also comes from the sale of "Slick Daddy Club" merchandise which include phone cases, bags, shirts, wall art and clocks. Some of the companies on his endorsement list include G FUEL Energy Drink, Turtle Beach and Gillette.