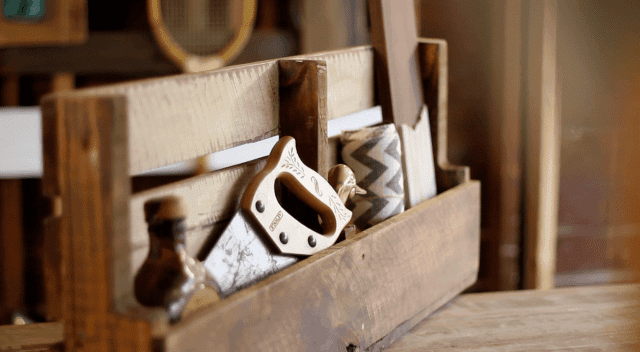 Summer is coming, so it's time to turn your attention to your home's outdoor space. It has been neglected over the winter, but now that BBQs are just around the corner, it's time to shape it up. Taking on an outdoor patio or furniture project can be a big undertaking, so it's essential to get things right.
No wood is 100% ideal for outdoor use. They will all eventually rot, or succumb to the appetite of insects. However, some are better than others. Some woods contain naturally occurring preservatives, which help them last longer and make them much less tasty to insects. Read on for great outdoor woods for all budgets!
For more information about outdoor furniture and projects, visit RoyalCovers.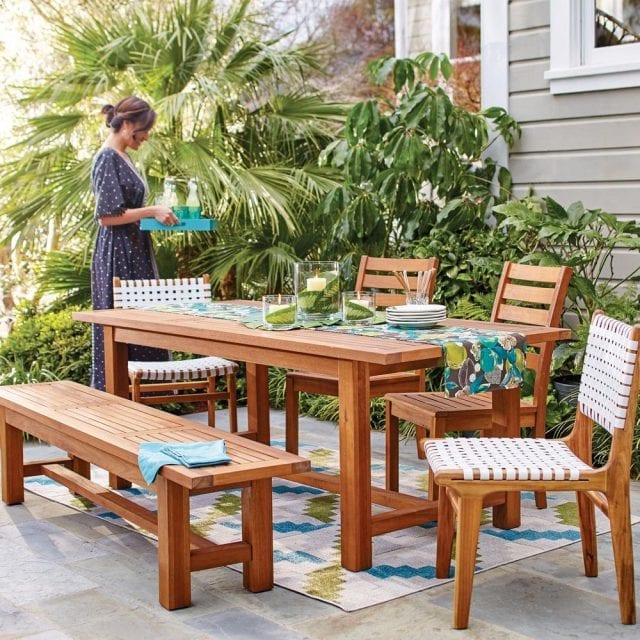 Redwood
The straight-grained redwood is most widely available in the western United States and is both stable and resistant to decay. However, it does contain tannins that can stain when the wood is fastened, even showing through the paint. Redwood can also split when fasteners are driven through, so pre-drilling holes is a must. Western red cedar is a similar wood, but more commonly available in the Midwest.
Cypress
Cypress usually grows in swamps, and is widely available in the Southern and Southeastern states. Inland cypress is much lighter than other varieties, and has a beautiful ash-like grain. It accepts finishes such as stains or paints beautifully.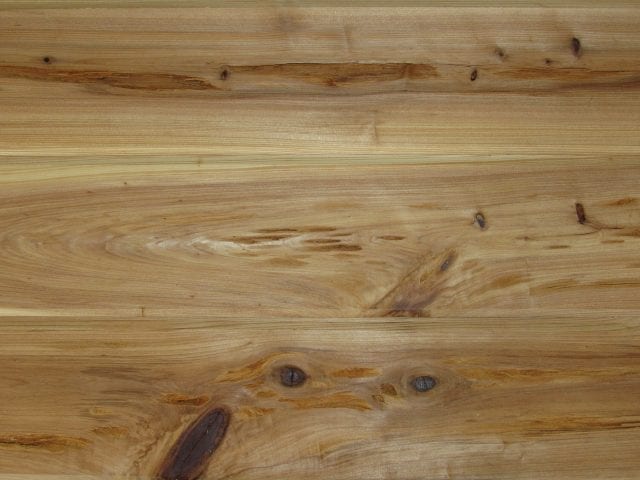 ACQ-treated wood
ACQ is a treatment for wood that replaced chromated copper arsenate – an older treatment that contained arsenic. ACQ-treated woods are still susceptible to cracking, shrinking or warping, but won't rot or get eaten by insects.
Southern yellow pine is often ACQ-treated, and is shipped still wet which makes it heavy. You can avoid this by buying wood that has been treated in a kiln beforehand, but you could pay almost double.
Wood/plastic composites
Made from thermoplastic resins, wood fiber, and wood flour, wood and plastic composites are rot-proof. They don't have the natural defect patterns of wood, and don't compress. They also don't splinter and tend to have a better grip in wet conditions than wood. These are all advantages, but composites do have their issues. Solid composites have higher expansion and contraction rates and lack rigidity. They also can't be painted or stained, as they won't absorb the color.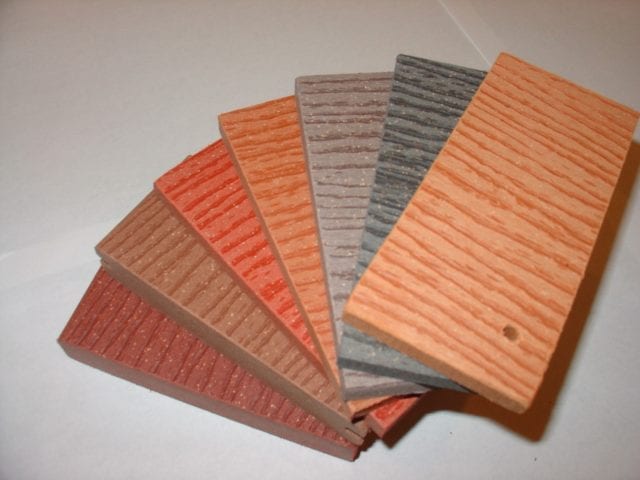 White oak
White oak, or 'whiskey barrel' wood, is a super-strong wood that looks great when stained and has a beautiful straight grain. Decay-resistant, it's also much less porous than red oak and absorbs less moisture. That said, it does split easily. If you're fastening it, pre-drilling the holes is essential.
Ipe
Ipe is imported from Central and South America and is also known as ironwood. It's so dense it only just floats. It's a strong and stable wood that can last four decades even if left untreated. While it's expensive and sometimes hard to get hold of, ipe doesn't warp, crack, dent, or decompose.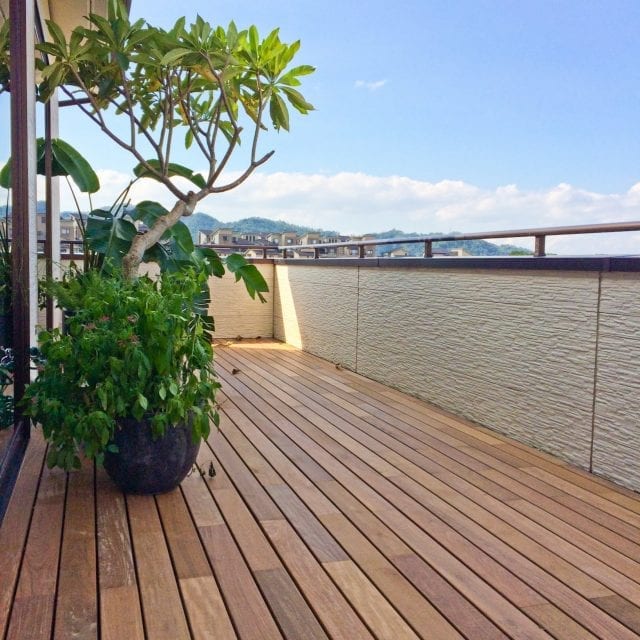 Teak
Teak is most often associated with building boats, and is mostly unavailable other than for small outdoor projects. It's also costly, but could be a beautiful accent wood for a small project if you're looking for a show stopper.