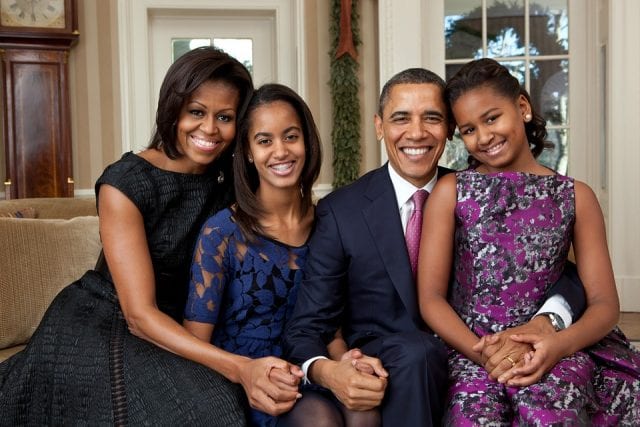 The 44th President of the United States, Barack Obama, has one of the most, if not the most, colorful background when it comes to the ethnicity of all American presidents. Born in Hawaii to a Kenyan father and a white mother, Obama spent his early childhood in Hawaii. When his parents divorced in 1964, he remained with his mother, while his father, Barack Obama Sr., returned to Kenya, here he remarried.
His mother, Ann Dunham, married an Indonesian student on foreign exchange Lolo Soetoro in 1965. The entire family moved to Indonesia in 1967, where Obama stayed until 1971 when he returned to Hawaii to stay with his grandparents. He went on to graduate from Punahou School in 1979.
He enrolled at Occidental College in Los Angeles, where he spent the first two years, and then he switched to Columbia University in New York for his senior year and graduation. He continued his education at Harvard Law School, where he graduated magna cum laude in 1991. Obama spent 12 years, from 1992 to 2004 as a lecturer at University of Chicago Law School. During those years, he also worked for Davis, Miner, Barnhill & Galland law firm, specializing in economic development.
Barack Obama's political career took off in 1996 when he was elected to the Illinois Senate. He was elected to the state senate three times, before winning the elections for the United States Senate in 2004. In 2008 he was elected as the first African American president of the United States, beating Hillary Clinton in Democratic primaries and John McCain in general elections. President Obama served two terms, being re-elected in 2012 against Republican candidate Mitt Romney.
Barack Obama's net worth is estimated at 440 million. The vast majority of that money came from the sales of his two books, Dreams of My Father and The Audacity of Hope. The books were sold in millions of copies and are still selling, creating a hefty income for President Obama. He also wrote a children's book Of Thee I Sing: A Letter to My Daughters.
As the president, Obama's annual salary was 400,000. He also received $1.4 million with his Nobel Peace Prize, but he donated that money to charity. Barack Obama's net worth is bound to increase in the future, as he continues to give speeches and lectures all over the world, potentially bringing him millions each year. Michelle and he signed a deal with Netflix to write and produce TV shows, which will probably bring them tens of millions in the next several years.