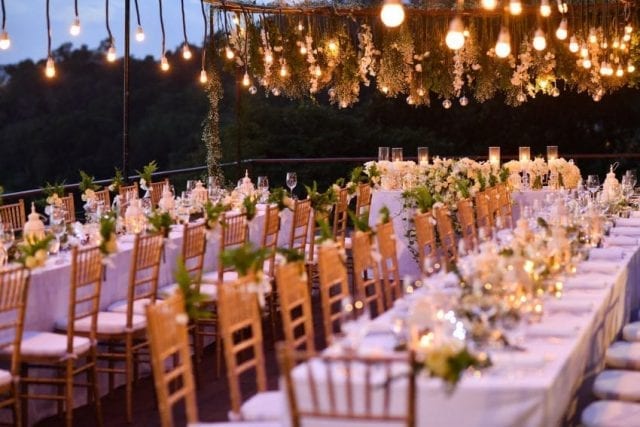 Planning an event is a huge deal. It takes months of hard work which can often be stressful and exhausting. When done well, planning an event can be highly rewarding, but when done poorly, it can be an absolute nightmare.
So if you're about to throw your first big event, here are some of the pitfalls to avoid.
Rushing in
Good events take months to plan. So unless you've been planning events for decades, you're not going to be able to pull it off in a couple of weeks. Actually, even if you have been planning events for decades, putting it all together in a couple of weeks is still a pretty tall order! So the first step is to give yourself plenty of time to plan, ideally around six months.
The next step is to take your time to really think about what you want to achieve with the event. Is it about raising the profile of your company? Are you raising money for charity? Are you selling a product? Are you trying to impress a new big client? Whatever it is, you need to have a clear idea of what you want and how you're going to get it. Then and only then can you begin to think about venues, themes, budgets, guest list and all the other things you need to make your event a success.
Trying to do it all by yourself
Again, unless you're a professional event planner, trying to do everything by yourself is a huge and unnecessary risk. Although you may think that doing it yourself will save you money, you'll actually be a lot better off by hiring an event manager.
Event managers put together these kinds of events day in day out. They know exactly what needs to be done and how to do it. They can do things in a fraction of the time that it would take you to wrap your head around it all. And they also have existing relationships with vendors, venues, caterers and all sorts of other suppliers, so whilst it may cost you more upfront it will actually save you money in the long run.
Above all, using an event planner will save you endless amounts of stress and sleepless nights. Whether you use it in Tokyo, London or anywhere else in the world, having experienced professionals on your side will allow you to carry on doing what you do best whilst they take all the heat! Visit here for more information.
Unrealistic budgeting
This one's pretty simple. If you want acrobats breathing fire whilst doing handstands on top of live elephants, then you need to have the money to pay for it. And just because you want to think you have the money to pay for it, doesn't mean you actually do have the money to pay for it!
Although it might be easier to kid yourself that your money will stretch a little bit further, unrealistic budgeting will only come back to bite you in the behind. Do some proper research before putting together a budget and make sure that your calculations are accurate. Underestimating prices early on in the planning process will leave you in a real pickle when you get closer to the event.
Not having a contingency plan
When it comes to event planning, hope for the best but plan for the worst. And that means making sure you have contingency plans in place for pretty much any eventuality. People can get sick, weather predictions can be wrong and all sorts of bizarre things can happen on the day of an event. So schedule in a few too many staff members, plan a bad weather alternative, have a back-up projector and make sure you have more food and beverages than you think you need.
Conclusion
Event planning can be as stressful as it is rewarding. If you're inexperienced in the area, we strongly suggest that you hire an event management company to guide you. But if you absolutely must do it all by yourself, just remember to give yourself plenty of time to prepare, research before you budget and plan for the worst!