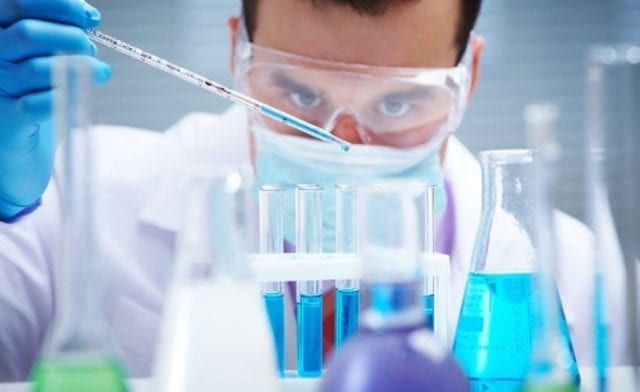 The pharmaceutical industry is responsible for discovering, developing, producing and marketing pills.
The pills that pass approval from the FDA will then go on to be used to treat, cure, prevent or alleviate the symptoms of a number of different conditions, including disabilities, diseases, and illnesses.
In America, the pharmaceutical industry is solely responsible for contributing to some of the biggest scientific discoveries around the world.
In 2018, one of the biggest stories to come out of the pharmaceutical industries was the development of artificial intelligence.
Like in any industry, however, the pharmaceutical industry isn't perfect.
There were a few big scandals and pieces of negative news to come out of the pharma industry in 2018.
We're reserving this post to talking about those that were the most embarrassing for the industry as a whole.
Actelion Must Pay $260 Million Following Anti-Kickback Violations Charge
In 2017, The Department of Justice announced that Actelion Pharmaceuticals, a subsidiary of Johnson & Johnson, agreed to a $360 million settlement after being accused of giving kickbacks to Medicare patients using its hypertension pills.
Federal prosecutors said that, during the time between 2014 and 2015, Actelion used a charity as a way of improperly paying the copay obligations of thousands of Medicare Patients.
These patients were using Actelion's pulmonary artery hypertension treatment medication, which includes Tracleer, Ventavis, Veletri, and Opsumi.
This settlement is extremely important for the big pharma industry as a whole, as it demonstrates the commitment of the government in holding companies accountable when they pay illegal kickbacks to customers.
Others have also claimed that news like this could undermine the U.S healthcare system.
Reasoning behinds this believes this is because those creating the pills are prohibited from subsidizing co-payments for patients who are enrolled in Medicare.
For those who don't know, Medicare is an affordable government healthcare program for the elderly.
Companies can, however, donate the money to a non-profit organization if it can be proved that these companies are working independently from the ones enrolled in Medicare insurance.
There have also been further concerns that donations from pill makers to patient-assistance groups may be contributing to price inflation and the growing negative opinion of Medicare overall.
The Akorn CEO Resigned After Judges Sealed $4.3 billion loss Of The Fresenius Deal
The latest Akorn news suggests that, after losing a court case, the CEO of Akorn, Raj Rai, has decided to step down.
This all started after Akorn made the decision to merge with a German pill maker, Fresenius Kabi, in April 2017.
The deal was approved by Akorn shareholders and therefore made official, in July of the same year.
It wasn't until after the merger had been finalised that Fresenius Kabi realised the company wasn't as transparent during the merger process as they should have been.
Before long, he reportedly noticed, "alleged breaches of FDA data integrity requirements relating to product development".
These concerns about the transparency of the business, and lack of compliance with FDA regulations led to Fresenius officially calling off the deal with Akorn.
The other party wasn't prepared to walk away without a fight after such a big loss, however.
In fact, Akorn went as far as filing a suit to ask whether Fresenius Kabi was required to fulfill its obligation under the definitive merger agreement.
Unfortunately for Akorn, the judge sided with Fresenius after the allegations that had been put forward.
This led to further complications for Akorn beyond their CEO stepping down, as shares in the company have also since fallen, too.
Pharmaceutical Pill Prices Continued To Rise Despite Trump's Pressure On Big Pharma
President Donald Trump has repeatedly campaigned for the lowering of prices in the pharmaceutical industry, especially during election campaigns.
He has also accused said the makers of "getting away with murder" on more than one occasion.
To succeed that, he also went to the lengths in mid-2018 of promising that companies would be announcing massive voluntary price cuts.
The reality was that, despite this promise, only a few pharmaceutical companies agreed and cut the price of their pills.
This was just one of many attempts by Trump to infiltrate an American industry that has never played by his rules.
Over seven months between January and July 2018, there were 96 price hikes for every price decrease of prescription pills in this industry.
Health and Human Services Secretary Alex Azar seems to think it'll be a while before we see any charge falls in the US.
One big reason for this is that the medication companies currently have an incentive to boosting their prices.
By doing so, they—and their middlemen—are continuing to increase their profit margins.
This means that pharma companies will continue to hike their prices up, regardless of what the President wants and to make it harder for those under the poverty line and in the working class to access essential illegal substances.
Molina Healthcare Were Accused Of Deceiving The State Of Illinois
Molina Healthcare are a publicly traded and managed care company and health insurance provider.
In the latest Molina healthcare news, they were accused of deceiving Illinois state officials and legislators in 2018.
Their offence occurred because they failed to provide regular mandatory performance reviews to nursing home organizations in Illinois, despite full knowledge that they must do so.
This news followed the announcement from the company in 2015 that they would be handling the SNF process and compliance regulations in-house from then onwards.
The Skilled Nursing Facilities (SNFS) is a program that must be completed by all companies participating in Medicare and Medicaid plans.
It involves making sure that all SNFs are complaint with a set of rules and regulations which are in place to decrease hospitalization rates and improve the quality of care.
Skilled physicians usually visit nursing homes to check in on plan members and make sure that they are being compliant.
During the court process in 2017, the former COO from Molina Healthcare allegedly testified to say that the company had no "ability of licensure" to execute on these services, as they said they would in 2015.
After failing to carry out these checks on their plan members, Molina Healthcare failed to reveal the fact to the department, making them guilty of deceiving the state of Illinois.