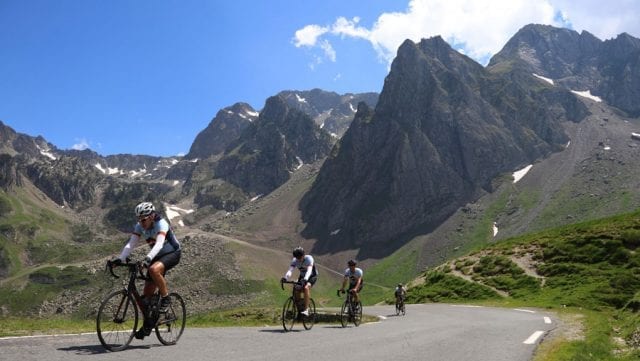 The Trans-Pyrenean Route is one of those trips you have to take once in your life. Crossing the road from coast to coast with 3 seas in between is an experience that includes many others along the way. During each break, different landscapes seduce you enough to get lost for a few hours (or maybe days). This is one of those trips that are not about getting there, but about taking the road little by little.
The N-260 route will be one of your companions to travel during your journey through the Mediterranean Sea and the Cantabrian Sea. If you don't want to make the journey on foot, your other friend will be your motorcycle. The Pyrenees will be your guide. You can find more info here.
Road Routes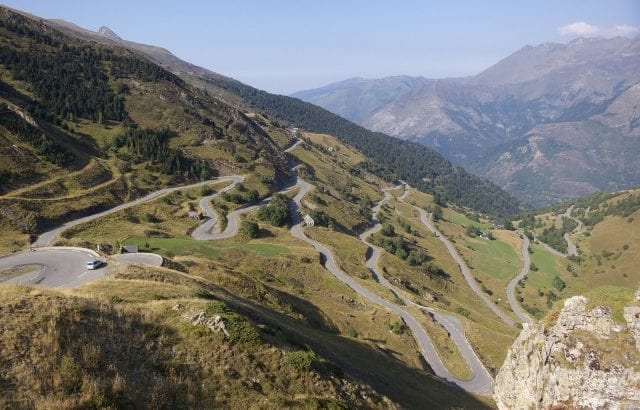 If you've never been to the Pyrenees on a motorbike, it's best to start with the road routes. They are easier to follow and more crowded. You may find people to go with you. The points of interest are more related to the cities and their urban landscapes. You will also be able to enjoy each of the tourist sites you will visit. They have total travel times of less than 8 hours. But don't forget that this is not a race: take your time to enjoy the experience because there are many new things you can learn about.
If you decide to travel on any of the routes on the road, you should know that it is several hours of driving your bike. Be careful with the amount of fuel and make technical stops every time you can to check that everything is in order. If you are tired, stop your trip and rest as soon as you can. If you think the night is coming, it is best to sleep at one of the stops.
Bordeaux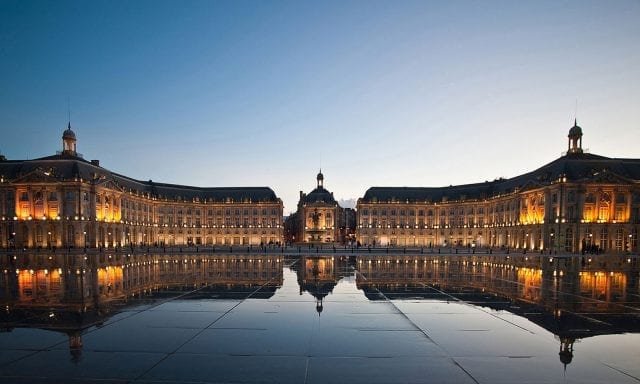 Distance: 477 km.
Estimated time: 6 – 7 hours.
Start: Bordeaux.
Destination: Sort.
Bordeaux is one of the most beautiful cities on the planet. Its cultural and artistic attraction is known worldwide, and it is one of the preferred tourist destinations. You cannot pass through this city without tasting its wine, which was named a UNESCO World Heritage Site in 2007! Take a bottle of wine with you, you'll appreciate it later.
Roquefort is a town that gives its name to its famous cheese. You can take the opportunity to accompany the wine you bring from Bordeaux, and you will have one of the most delicious snacks in Europe.
Bagneres de Luchon is a town with spas and thermal baths. It is the ideal place to relax during your trip.
Sort, your arrival city. It is known as the capital of adventure sports. How about finishing your trip with one more adventure?
Toulouse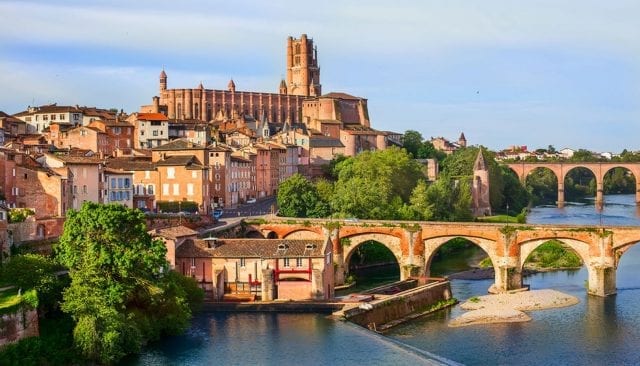 Distance: 320 km.
Estimated time: 6 hours.
Start: Toulouse.
Destination: Sort.
Toulouse, as a metropolis, is attractive and impressive. Thanks to the fact that the city is located near Spain, it feels partly French and partly Spanish. The personality of the inhabitants is much closer to the Spanish, so they are more sporadic and happy than the rest of France.
Col de Portet d'Aspet is a port with infinite landscapes that invite you to lose your sight. This section of the route is refreshing and provides peace of mind.
Lac de Bethmale, in the heart of the Ariege Pyrenees Regional Nature Park, also offers a few more moments of relaxation.
Vielha is one of the most visited shopping places on the route.
Sort is the ideal destination to end the route with an extreme adventure.
Andorra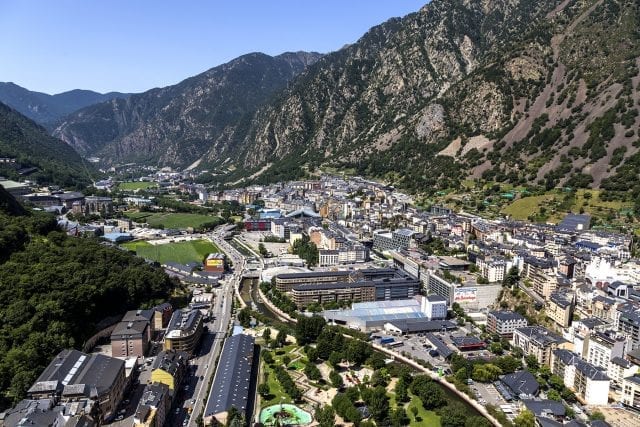 Distance: 443 km.
Estimated time: 8 hours.
Start: Sort.
Destination: Sort.
Andorra la Vella is the capital of Andorra; this city is known for being one of the biggest commercial centers in Europe. Passing through here guarantees you several duty-free purchases, so you can take advantage of this to buy some souvenirs.
In Escaldes Engordany, you can visit Caldea, the most important thermolytic center of the country.
In Bagneres de Luchon, you can visit the climatic spa.
Off-road routes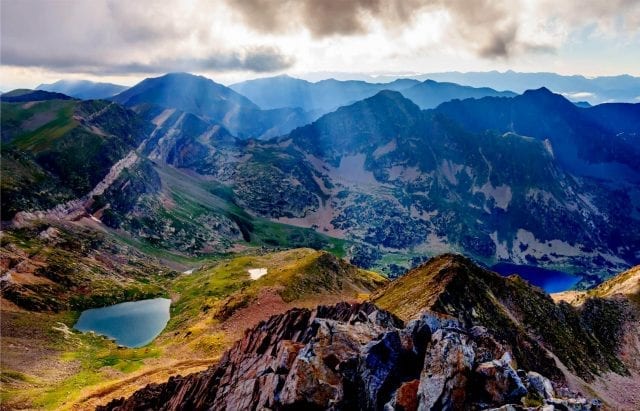 If you want more than a ride, these routes are for you. The aim is to live a more extreme experience, with the landscapes of the Pyrenees of Catalonia. Of course, you can make a stop and go to nearby points of interest, to rest or to be distracted.
Before starting, make sure all your equipment is in optimal condition to avoid accidents. If you are not an expert in motorcycle mechanics, ask a mechanic to do the corresponding checks. Never go alone: if you have any problems, it's best to have help. If you are not an expert, choose the shortest and easiest routes until you gain more experience.
As the last recommendation, don't forget to bring enough water and avoid doing these routes at night.
Short routes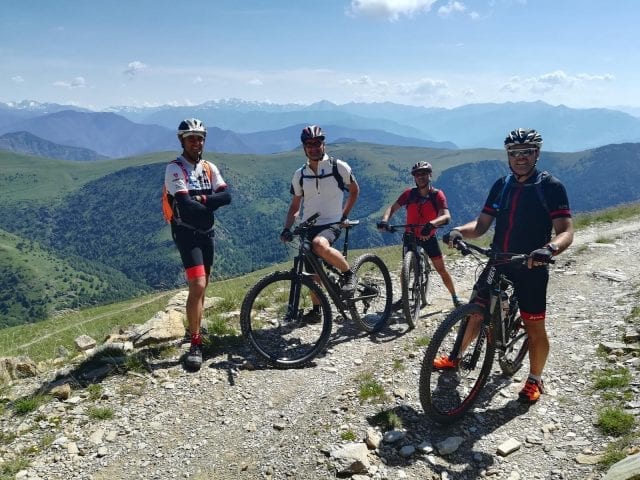 Llessui – Caregue – Sort: 46.70 km
Alins – Llavorsi – Sort: 62.1 km.
Pal – Llavorsi – Sort: 57.30 km.
Escalo – Arestui – Sort: 54.8 km.
Estais – Valencia d'ANEU – Sort: 63.7 km.
Long routes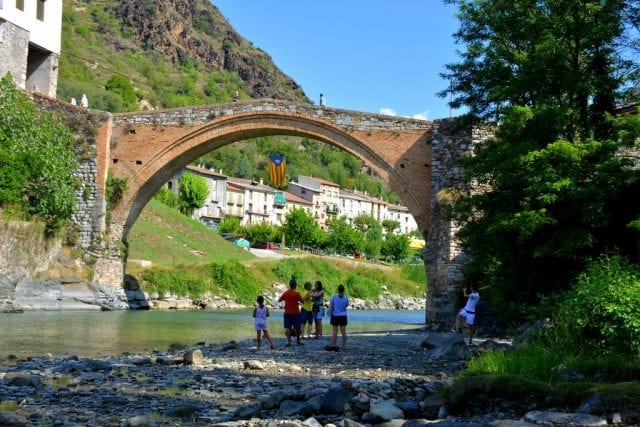 Espuy – Espot – Sort: 73.5 km.
Organya – La Pobla de Segur – Sort: 91 km.
Gerri de la Sal – Adrall – Sort: 104k m.